September 21, 2023

March 2006 | Vol. V - No. 3

---
Skullduggery Digs in Deep
Attention to Detail Makes Emmy Koehl's Company a Winner
"Skullduggery's fossil replicas are featured in numerous major scientific catalogs targeting high schools and colleges around the world." — Emmy Koehl, Skullduggery

Skullduggery ( ToyDirectory)emerged as a mail-order company in 1978 to fill a niche for educators and collectors, specializing in museum-quality fossil replicas. Molded from actual specimens, these pieces are appropriate for classroom study and professional use. The company pays royalties to natural history museums throughout the country for every replica sold. They are also known for Krazy Kars, Cast and Paint and, especially, their Eyewitness Kits, the first of which was developed in 1998.

In her own words, Emmy Koehl, vice president of sales and marketing, discusses the road to success.

Commitment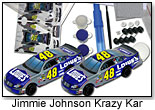 In 1987, Pete Koehl, my husband, a manufacturing systems consultant, was hired to determine why Skullduggery, a backyard business, was not profitable. Pete invested in the company and jumped in with both feet. He streamlined the manufacturing process, automated systems, added new products and began selling to new markets.

Skullduggery soon became a project that consumed everyone in the Koehl family. My efforts were aimed at marketing. Our oldest son, Peter IV, was at the helm until moving to Japan with his wife and daughter. When Peter left the company, Stephen, our youngest son, began working in an administrative capacity. He eventually became president. Stephen spearheaded the creation of numerous new product lines and was instrumental in creating Skullduggery's current dynamic sales force.

Proprietary Techniques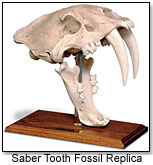 All Skullduggery products are manufactured in the USA. We can respond more quickly to our customers than competitors that import product. Using proprietary mold-making processes, Skullduggery's technicians are able to duplicate the intricate details of the most complicated fossils. By capitalizing on this unique asset, the company began creating products that included molds that consumers could use to cast their own models.

The Skullduggery line of Eyewitness Kits was the first example of this type of product. They include everything required to cast, paint and display models of dinosaur skeletons, sharks, whales, trains, spacecraft, butterflies and many other items. These kits are used primarily in the home. Parents love our products because their children learn while having fun.

Educational Market

Skullduggery's fossil replicas are featured in numerous major scientific catalogs targeting high schools and colleges around the world. They are sold online and in many specialty stores to educational institutions and natural history enthusiasts. Skullduggery has developed 12 kits to be used in the classroom. While introducing the students to paleontology and prehistoric life, these "hands-on" materials encourage the use of deductive reasoning, manual dexterity, group interaction and individual creativity.

Research and Development

Selling to the toy and hobby industries, we listen and react to the people who are most closely involved: the merchants, and in turn, their customers. Skullduggery has a very good network of manufacturers' representatives that service both the specialty market and the mass market.

After a new product is conceived, we verify the potential success with a little market research. Our model makers sculpt the items to be featured. Our mold makers then make the master. From the master, plastic molds are made for the kits.

License Agreements

The Krazy Kars series has been extremely successful from its inception. The kits include a unique patented mold allowing kids and adults the means to create die-cast like cars from scratch, customize them and then race them on 1:64 plastic tracks.

Skullduggery has license agreements with General Motors and Ford Motors as well as NASCAR. New kits for Tony Stewart #20, Bobby Labonte #18 and the FedEx #11 of Joe Gibbs Racing are now available.

What follows is more information on some of Skullduggery's products:
Cast and Paint Firefighters by SKULLDUGGERY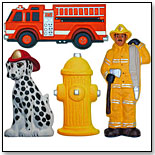 Kids can create their own fire fighter, fire truck, fire dog and a fire hydrant by mixing the casting material and pouring it into the molding tray. Once it sets, itís ready to paint. The non-toxic kit includes magnets that can be glued to the figuresí backs. 7/18/2005 (MSRP: $12.99; Age: 5 and Up)



Hummer H2 Cast & Paint by SKULLDUGGERY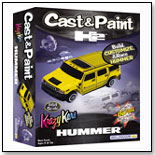 Devoted Hummer H2 fans take note: Skullduggery, an award-winning manufacturer of cast and mold educational products, unveils the new HUMMER H2 Cast & Paint truck kits. They are durable and race on standardized plastic tracks. These customizable kits allow children to use creativity and fine motor skills, while learning the satisfaction of a job well done and the value of producing hand-crafted items. It´s a fun family activity that provides hours of enjoyment and family bonding time, producing keepsakes for future generations. The kits are fully contained and include everything needed to make two complete trucks. Make them in the morning and they´re ready to race in the afternoon! 2/25/2005



---
---


Copyright © 2023 TDmonthly®, a division of TOYDIRECTORY.com®, Inc.