April 16, 2021

---
Games and Puzzles
These Products Won't Be Seen at the 2006 Toy Fair
The following products are from manufacturers you won't find at the 2006 Toy Fair.
Speed Spell by BECKY'S HOME CIRCLE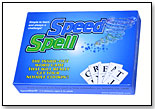 In this fast-paced game, the players race to complete words from multiple letter groups, building from the inside out. The more words players complete — or steal — the more points they earn. The rules contain several versions including the Solitaire, Switch, Molasses and the highly competitive Challenge versions. "[Speed Spell is a] unique blend of competition and cooperation that is super fun and helps build spelling skills without working at it," Becky Geist, creator of Speed Spell, told TDmonthly. The greatest educational benefits are reaped as kids play "out loud," naming possibilities for all that the less-skilled may not recognize. Jerrilee Geist, selected by By Kids For Kids as one of their kid inventors, created this game at age 9 with assistance from her mom. This game is a winner of the 2005 Dr. Toy Smart Play/Smart Play Children´s Products Award. Launch date: October 26, 2004. READ MOM REVIEW 8/15/2005 (MSRP: $12.00; Age: 8 and Up)



Reel Deal Slots Bonus Mania by PHANTOM EFX INC.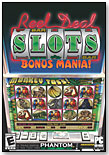 Pull the handle, watch the wheel turn, win the dough, this PC slots has all the feel and sound of being in Vegas. With a slot engine that emulates casino play, and never-before seen slots, this is a game for the gambler in all of us. 12/29/2005 (MSRP: $19.95; Age: 10 and Up)



Keesdrow Deluxe by PYWACKET GAMES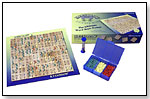 Sixty-four double-sided wood tiles make every game a brand new set-up. Keesdrow Deluxe ("word seek" spelled backwards) is the Ultimate Word Seek Game! Compete for high score by identifying words within a maze of letters, and score points based on the letters you use. Adjoining letters may be up, down, left, right or diagonal. The letters must be joined in sequence, and may be used more than once within the same word. Letters have varying point values and may be used a maximum of three times during the game. The first time a letter is used, it counts as a single point value, and a green peg is inserted in the hole of the letter. Use a letter a second time and replace the green peg with a yellow peg for double the value. Use it a third and final time and replace the yellow peg with a red peg for triple the value. There are two primary strategies – Build on other player's words, using their letters for the second and third time to score extra points OR spell words with multiples of the same letter, such as "bubble" and score extra points. The game ends after either playing a set number of rounds after which high score wins, or play to a pre-determined point value. Play time 30-60 minutes. Winner of Mensa Select, GAMES100, Canadian Toy Testing Council Children's Choice Award, Canadian Toy Testing Council 3-Star Award, National Association of Gifted Children Recommended Toy, Major Fun Thinking Award, Dr. Toy Smart Play / Smart Toy Award, Creative Child Preferred Choice Award, Parents' Choice Recommended Award. 12/29/2005 (MSRP: $29.99; Age: 8 and Up)



BONKERS by GAME DEVELOPMENT GROUP INC.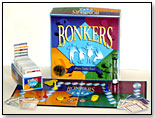 Bonkers is a quick-thinking party game that has players racing against time to hit Bull's-eye answers. While the guess might be right, is it on target to win scoring chips? There are four different card types: Figure out what goes in the blank in "What the (Blank)"?, form words in "Add Ons", use letter hints to search for things in "Letter Perfect", and find rhymes in "Rhyme Time". Works with teams, too. 12/29/2005 (MSRP: $29.95; Age: 12 and Up)



WonderChess Chess Kit for Kids by WONDERCHESS LLC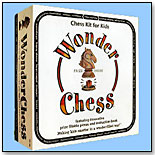 Kids love discovering small prizes inside the chess pieces — that´s the magic of this award-winning kit, which includes everything needed to learn and play chess. It features 32 prize-fillable chess pieces and a 3D-illustrated, 54-page book providing 10 easy lessons for kids and their caregivers. Incentive charts, WonderFiller sticker prizes and a 15" chessboard round out the fun and effectiveness. WonderFiller prizes are customizable to best meet the values of a particular family and they allow both players to experience winning. WonderChess received the 2007 Mr. Dad Seal of Approval as well as three awards in 2005: NAPPA Gold, Dr. Toy's Best Children's Vacation Products and Creative Child Magazine's Preferred Choice Award. 8/15/2005 (MSRP: $19.95; Age: 4 and Up)



5-in-1 Casino TV Plug-and-Play by MASTER LEADER INTERNATIONAL LTD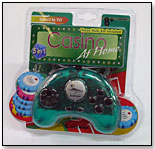 With the 5-in-1 Casino TV Plug-and-Play, one can play Texas Hold 'Em, Blackjack, Slot Machine, Roulette and Craps directly on a TV. No game console is required; the user just plugs the controller into a TV. The realistic casino gameplay lets one practice betting skills before going to Vegas for the real thing. 12/29/2005 (MSRP: $3.00; Age: 8 and Up)



Snoozie Cube Bear Game by SNOOZIE ENT. INC.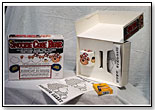 Snoozie Cube Baer Game is a child/adult educational, humorous and fun game that aids in the development of freehand drawing and creative expression. Each player uses a contour drawing sheet of faces without features; rolling a 3 x 3 cube designates which feature a player should add to his drawing sheet. The first to complete a face, wins. Advanced instructions offer futher challenge to older children and adults. (

Watch Video) 12/29/2005 (MSRP: $15.00)



Crazy Machines: The Wacky Contraptions Game by VIVA MEDIA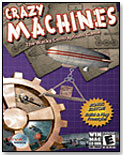 Turn the crank, rotate the gears, push the levers. Us the catapult, explode it, or fly it. From grilling sausages with a pulley, gears, rubberbands and a candle, to firing a cannon with a basketball, these wacky brain-teasers will light a child's imagination with creative and addictive fun. This game "provides quality education while also being entertaining and fun for kids," Project Manager Beatrice LaBarge told TDmonthly. It received a Greatest Products of 2005 iParenting Media Award. Launch date: October 2005. 12/29/2005 (MSRP: $19.99; Age: 10 and Up)



Planets Scramble Squares® by b. dazzle, inc.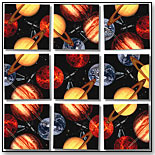 b. dazzle's new "Planets" Scramble Squares® brain teaser puzzle, one of four Scramble Squares® puzzle winners in Dr. Toy's "Smart Play/Smart Toys Awards 2006, is truly a universal gift that is Easy To Play, But Hard To Solve!® for children, teenagers, adults and senior citizens of all ages. Each Scramble Squares puzzle package includes a panel of fascinating facts on the subject of the puzzle, as well as a trivia question and hidden answer, all packaged in a unique and handy resealable clear vinyl pouch which can be collected and easily stored in a standard 3-ring binder. This new Scramble Square puzzle, with bold images of planets on it, is no different. The nine squares can be put together in numerous ways, but only one way is the right one for all of the planets to line up correctly. 11/29/2005 (MSRP: $8.95; Age: 4 and Up)



VERACITY — The Game About You! by CES CONCEPTS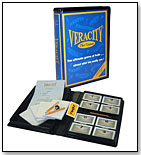 Players can discover the truth about themselves and each other by matching their answers to questions such as "What would I like to do if there were no consequences?" It comes with 384 question cards and 16 Twist cards. 6/29/2005 (MSRP: $24.95; Age: 10 and Up)



Level Minded by OPEN SPACES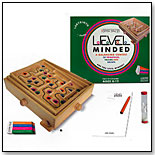 An interesting concept, this game awards points for being the most "Level Minded." Players must roll a steel ball down a series of wooden tracks, navigating the labyrinth until the ball drops into a hole. The player then chooses a corresponding card (both the holes and the cards are color-coded) and reads a question aloud; all 2-8 players then receive one minute to write down their responses. Points go to the person who answers the open ended question in a way that shows their principles, values, and beliefs. 9/23/2005 (MSRP: $29.95; Age: 8 to 12)



Pickel the Pirate by PICKEL THE PIRATE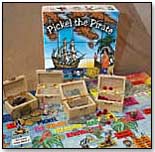 Pickel the Pirate, A Treasure Map to Knowledge is a board game that teaches while it entertains. With each roll of the die, kids will make their way through the treasure map, where they can win or lose a treasure, or just have fun learning. Categories include math, spelling rhymes, time, the alphabet and things about your friends. The game has been endorsed by schools, teachers, daycare providers and parents. 1/4/2006 (MSRP: $24.99)



Quadrogammon by QUADROGAMMON LLC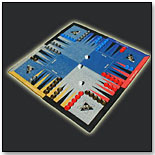 Quadrogammon is the newest and most exciting version of the ancient game of Backgammon. Instead of two players, Quadrogammon allows four players to compete at this classic game, thus increasing the level of strategy and enjoyment. While the players still take turns moving their playing pieces from point to point around the playing field, they now have to plan a strategy of moves either with a partner, or if playing as individuals, to protect from the other three players. As with backgammon, the first player or team to bear off all their playing pieces from the board wins the match. 1/4/2006 (MSRP: $29.95; Age: 12 and Up)



Bible Story Puzzle Mats by FAITH KIDZ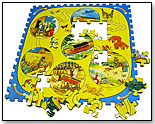 Just launched in September of 2005, this foam puzzle consists of 81 pieces and measures 3´ x 3´ when put together. Four different puzzles are available, including Creation, Noah & the Ark, Baby Moses and Christmas. Each puzzle comes with a 16-page Faith Parenting booklet that helps parents lead their children through the spiritual lessons of the puzzle mat. 10/10/2005 (MSRP: $19.99; Age: 3 and Up)



Marvel Heroes by FANTASY FLIGHT GAMES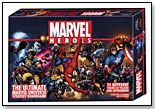 In Marvel Heroes, players play one of their favorite heroes: Spider-Man, Hulk, Mr. Fantastic, or many others. At the same time, each player plays an evil mastermind, such as Dr. Doom or Magneto, planning the apocalypse! Will the heroes foil the plans of these diabolical villains? Marvel Heroes includes high-quality 40mm plastic figures of many of the major Marvel Super Heroes, including Wolverine, Spider-Man, the Fantastic Four and the X-Men, as well as an array of super villains. 1/5/2006 (MSRP: $59.95; Age: 12 and Up)



Puzz 3D Spitfire by WREBBIT INC.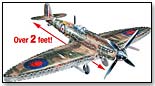 Put together a Supermarine Spitfire that measures over 2 feet long. It comes with 735 foam-backed pieces, 25 cardboard supports, 1 decorative cardboard stand, and an instruction guide. When finished, this challenging 3D puzzle can be suspended or displayed. It's a puzzle and a model all in one. 1/5/2006 (MSRP: $29.99; Age: 12 and Up)



Quinto: The Ultimate Board and Card Game by QUINTO GAME COMPANY LLC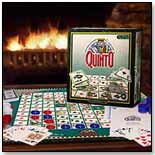 Part board game, part card game, Quinto has its roots in an ancient Roman board game called "Calculi" or "Five in a Row. Players or teams compete to capture strategic positions on the Quinto game board. Every game is full of twists and turns as players try to capture their opponents' pieces and block their moves in an effort to score points. "Wild Kings", "Quick Quintos", and "Double Quintos" are just a few of the many facets that add depth to this game. Because Quinto is best played in teams (4 or 6 players is ideal), Quinto is good for parties as well as the rainy day at home. 1/6/2006 (MSRP: $39.95; Age: 10 and Up)



Game Savers – Blue Style by OBH ENTERPRISES



Lost the box to the board game, or worse, does the box keep opening up in the closet and pieces keep falling out? Game Savers are the answer. These plastic containers are designed to organize and store board games. Not only do they drastically reduce setup time (everything has a place and a place for everything), but it teaches children valuable organization skills to boot. With their interior compartments, pre-printed labels and secure lids, Game Savers will keep games organized and intact. 9/1/2004 (MSRP: $16.00; Age: All Ages)



Mission: RED PLANET by ASMODEE EDITIONS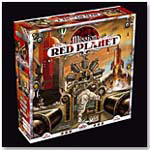 The year is 1889. The Paris World's Fair is the most popular place to be, and the masses marvel at the latest technical achievement on exhibit. Meanwhile, the big industrial trusts, supported by their governments, are planning their next step — the conquest of Mars and the mining of the fantastic ores found in its subsoil. In Mission: RED PLANET players control one of these big corporations. They try to recruit the best scientists and astronauts and launch rockets both to explore the planet and to take control of the most promising places before anyone else arrives. Spies and armed forces are also required since this unexplored world is full of secrets and dangers. It exists many thousands of kilometers away from the nearest journalists, socialists and other such troublemakers resulting in no-holds-barred competition. 1/6/2006 (MSRP: $44.99; Age: 10 and Up)



Questionary, The Game of Smart Questions by SPARK GAMES LLC


Questionary is setting new standards of entertainment in the board games arena. Every player has vouched of never having had so much fun before. The concept is simple: A team has to guess a word in 90 seconds by asking as many questions as they wish. But answers can be only "Yes" or "No." Passionate involvement of all rather than performance of one sets this game apart. And the aspect that will appeal to specialty retailers? This attractive boardgame is simple to play, generates outrageous fun, and promotes strategic thinking. Spark Games provide "extreme fun for all. Even shy people love to play again and again," the company's Arun Pandey told TDmonthly. This product received a 2006 Preferred Choice Award from Creative Child Magazine. (

Watch Video) 1/10/2006 (MSRP: $24.99; Age: 11 and Up)



Godfathers & Goodfellas by SUPPASTAR ENTERTAINMENT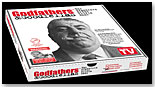 Since the 1971 release of "The Godfather" the popularity of gangsters in film has climbed to cult proportions, with aficionados able to quote dialogue from Carlito's Way, Goodfellas, Sopranos, Scarface, and The Pope of Greenwich Village, among others. "Godfathers & Goodfellas" is a trivia board game that is driven by the popularity of the "wiseguy" genre, particularly in movies and on TV series such as "The Sopranos." The game consists of a series of categories relevant to the 'mob scene' with questions in each category. The player is a good guy -- a special agent assigned to break up the mob by answering questions. With every correct answer, down goes another bad guy. The harder the question the bigger the bad guy … until the whole gang is gone. Examples of questions include "What was the name of the expensive race horse in Godfather One?" and "Who played the supporting role as Tony Montana's side-kick in "Scarface"? or who said "Leave the gun, take the cannolis..."? Designed for 2 to 6 players, "Godfathers & Goodfellas" contains no offensive language, references to drugs or violent materials. (

Watch Video) 1/10/2006 (MSRP: $19.99; Age: 12 and Up)



Go For Launch! by SPACE GAMES INC.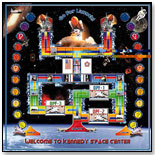 It doesn't take a rocket scientist to play Go for Launch!, but, if not careful, a player could become one! The Go For Launch! board game shows kids how to prepare a Space Shuttle for launch to journey through: Deep Space, Early Rocketry, Mercury, Gemini, Apollo, Apollo-Soyuz, Sky-Lab, Astronomy, Planetary Exploration, Space Shuttle, Mir Space Station, Space Spin-Offs and more!.This game is fun for the whole family and great for classrooms. The Go For Launch! board game depicts Complex 39 of the Kennedy Space Center as it exists today. It is designed for one to four players or teams of players. This game was "launched" in January, 2006. 1/9/2006 (MSRP: $25.00; Age: 8 and Up)



GRANDIA III by SQUARE ENIX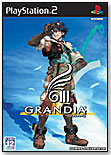 This video game tells the story of Yuki and Alfina. Yuki has idolized the legendary pilot Schmidt since he was a young boy and has been trying to build his own airplane ever since. Loving the freedom of flight, he dreams of one day leaving his small island and reaching the mainland. In the woods not far away, Alfina rides alone on a horse-drawn carriage. She is a Communicator, one of the few who can speak with the Guardians, gods that protect the world. She is hurrying to a temple to take the place of her brother, Emelious. Resentment of his obligated duty as a Communicator has turned Emelious into a cruel and violent being filled with hate. Fate will bring together Yuki and Alfina just as the world is about to fall apart. Launch date: February 14, 2007. 1/11/2006



Diving Off the Coral Reef of Integers by WORLD CLASS LEARNING MATERIALS INC.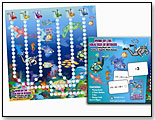 This educational game provides players with practice in addition, subtraction, multiplication and division of positive and negative whole numbers necessary for success in higher-level mathematics concepts, especially Algebra. The game can be played at three levels of difficulty. The game includes a 17-1/2" (44.5cm) game board, playing cards at three levels of play, dice, pawns and a guide with cross curricular activities for science and social studies in relation to the importance of coral reefs to ecology around the world. It can be played by 2 to 4 players. (

Watch Video) 1/11/2006 (MSRP: $21.95; Age: 8 and Up)



Gift of Enlightenment by VERITAS PRODUCTIONS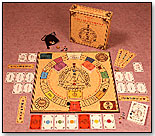 "Gift of Enlightenment" is a unique and totally original board game that brings a flow of positive energy to all who discover it. Friends and family will be delighted by its healing messages and fun game play. Inspirational, life enhancing, and hugely enjoyable, this is one adventure that is guaranteed to stay in the mind long after the final dice have been thrown. Each beautifully boxed game contains a game board, 7 special chakra stones with velvet holding bag, 6 aura cards, 3 packs of game cards, 42 chakra crystals (acrylic), 7 chakra colour cards, 7 chakra challenges, wooden dice, full instructions and the 82 page "Book of Enlightenment." (Read Review) 1/20/2006 (MSRP: $39.95; Age: 14 and Up)



---
---


Copyright © 2021 TDmonthly®, a division of TOYDIRECTORY.com®, Inc.