April 22, 2021

---
Fashion and Accessories
These Products Won't Be Seen at the 2006 Toy Fair
The following products are from manufacturers you won't find at the 2006 Toy Fair.
Magnetic Fashion Bracelets - New Bracelet! (Elegantee) by JayDon Studios



Custom designed, handmade and sized to the person's wrist, with varying materials, a magnetic clasp to keep it solidly on the wrist, these beautiful, unique works of art are fantastic as gifts as well as collecting. They are sold 50 in a pack for $500. 12/22/2005



ID Watch by PRIM'TIME TECHNOLOGY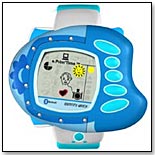 The electronic ID Watch stores a childīs ID and health information, readable from any device equipped with Bluetooth (PC, PDA, cellular phone) and with the corresponding e-PRIMīTIME software. The display features icons that are easy for young children to understand. ID Watch includes a monitoring function which alerts parents when the watch is moving out of range. 12/9/2004 (Age: 3 to 7)



Inspirations by BIG BABY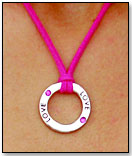 Kids can inspire themselves and those around them with Inspirations. These pendants are engraved with a variety of affirmations and can be worn alone or grouped as a set. Kids can choose from an assortment of words, styles, and necklaces to create a necklace for herself or a loved one. The options are only as limited as the imagination. 12/29/2005 (MSRP: $6.50; Age: 3 and Up)



Fantasy Dramatic Dress Up - Knight by BRAND NEW WORLD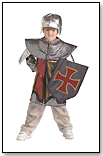 Here's a knight to remember. While the shiny suit of armor may look realistic, its silver lame material is actually soft and safe for the most chivalrous little ones. Signature helmet, shield, educational activities and a play are included. Fairy tales do come true when children combine this authentic-looking costume with their growing imaginations. The outfit is made of high quality material, has no sharp edges and is machine washable. The foam shield is constructed of nylon. 12/29/2005 (MSRP: $34.95)



Tinker Bell Disney Watch by SEIKO INSTRUMENTS USA

This Tinker Bell watch comes with a matching adjustable ring. When the ring is moved close the watch, the watch chimes out with a "granting a wish" sound — as if a magic wand had just been waved. The soft jelly strap is floral printed. The watch is enclosed in a heart-shaped case with a jeweled crown topper. 1/4/2006 (MSRP: $7.00; Age: 3 and Up)



Mr. Hyde by LUBATTI DESIGNS UNLIMITED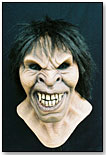 This full-headed latex Mr. Hyde mask is scary, spooky and ready to give a thrill. It is truly disgustingly fun. 1/6/2006 (MSRP: $75.00; Age: 10 and Up)



Bootysuits by URBAN SMALLS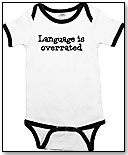 Dedicated to liberating youngsters from the confines of "cutesy," Urban Smalls offers a fun line of infant giftwear that caters to a new generation of parents and gift-givers. A great complement to toys and other baby gift items found at specialty toy retailers, their Retro-Ringer Bootysuits come in brightly colored, stackable PVC boxes, perfect for displaying and wrapping. They also make tees, coordinating track pants and bibs. (

Watch Video) 1/11/2006 (MSRP: $22.00)



Reversible Princess Costume by BDAY PARTIES LLC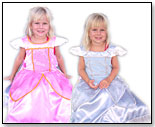 This reversible princess costume is a perfect two-in-one princess dress-up costume. The beautiful tunic-style reversible dress is open on both sides. A tie closure allows for easy on and off, and creates a pretty bow accent at the waist. Made of soft satin and velour fabric with shiny trim, the costume features a pink Sleeping Beauty Princess dress on one side and a light blue Cinderella Princess dress on the other. One size fits most, ages 3 to 7 years old, including hard-to-size girls. 1/16/2006 (MSRP: $30.00; Age: 3 to 7)



---
---


Copyright © 2021 TDmonthly®, a division of TOYDIRECTORY.com®, Inc.