April 23, 2021

---
Arts & Crafts
These Products Won't Be Seen at the 2006 Toy Fair
The following products are from manufacturers you won't find at the 2006 Toy Fair.
14 Color Wheel - face paint kit by SNAZAROO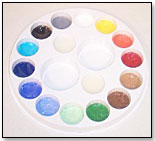 This color wheel of face painting products has 14 colors and enough paint to paint 70 full faces or 1500 2 inch square designs on the cheek. It is water based, FDA compliant as a cosmetic good, easy-on and easy-off with mild soap and water. With the top 14 colors included, you can paint virtually any face. Lots of ideas included via internet links. There is no better face paint on the market. 12/29/2005 (MSRP: $24.99; Age: 3 and Up)



Picture Me Baby Costume Scrapbook Kit by PICTURE ME PRESS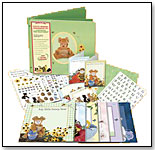 Adorable collections of scrapbook papers and stickers help parents preserve their baby's cutest moments. Whimsical sayings and cuddly costumed babies make these collections one of a kind. Parents insert their baby's photo, transforming Jr. into "As Cute as I Can Bee." Pages can also be decorated with full-size photos and colorful stickers. All contents are bound into a post-and-hinge, padded cover album. The stickers, cards and lettering are perforated for easy removal to use in decorating. The cards can be personalized with a photo and mailed to friends and family. The first album in the series, this kit has sold more than 5,000 pieces. Album size is 13" x 12" and sticker sheets are 7"x 12". 12/29/2005 (MSRP: $19.99; Age: 0 to Adult)



Magicrayon Coloring Shirts by MAGICRAYON INC.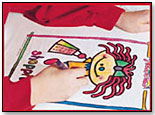 Parents will love this no mess, no fuss t-shirt coloring set. Kids can color and customize their own shirt without transferring that color to the walls, carpet or themselves. The package includes the special MagiCrayon Coloring Pallet, ironing paper, 100% cotton T-shirt, licensed screen printed design, 8 reusable MagiCrayons and a silver Glitter tube. This is an arts and crafts project the whole family can enjoy together. 12/29/2005 (MSRP: $12.99; Age: 3 and Up)



Travel Activity Tote Book by SCRIBBLE MATS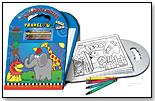 Durable and fun to color, these activity books can be colored on and wiped clean again and again. Each adventure book includes non-toxic crayons and 16 wipe clean pages of take along fun. The pictures can also be hung on the refrigerator or wall. Kids will take them for a visit to Grandma's, mealtime, restaurants, a car trip and everywhere they go. Perfect for home, school, party favors, travel and kids on the go. 12/29/2005 (MSRP: $5.00; Age: 3 and Up)



Perfecto Plastic Pasta Art by PLASTIC PASTA CRAFTS INC.

Patent pending Perfecto Plastic Pasta Art™ is made of non-toxic styrene plastic which makes it durable, long-lasting and available in nine bright, fun colors.
Offered in three new "pasta" shapes, "ziti", "penne" and "rigatoni" is ideal for jewelry making, 3-D "pasta" pictures, animal/insect crafts and many more craft projects. Educational as well as it develops a child's fine motor skills, color recognition, pattern sequencing and construction skills. 11/9/2005



Make Your Own Lip Gloss Kit by COLORLAB COSMETICS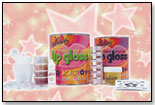 Make Your Own kits allow consumers to create their own products to their specifications. With mass customization on the rise, consumers are increasingly looking for ways to personalize their own products to fit their needs. With this kit, kids can brew up a batch of luscious lip gloss in just two minutes with frosts, gloss base and strawberry flavoring. The kit is great fun for kids to enjoy individually or with a group of friends. All ingredients and tools are included in each kit. It makes 6 lip glosses. Other products include eyeshadow and body gel kits. 1/4/2006 (MSRP: $24.00; Age: 8 and Up)



Sculpt-it! Colors by SARGENT ART INC.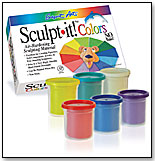 Sculpt-it! Colors Air-Hardening Sculpting Material is available in white, and five new bright colors. This smooth, air-hardening sculpting material is ideal for freehand modeling and creating realistic sculptures. No kiln or heat baking is required for drying. Sculpt-it! dries to an almost ceramic hard surface with minimal shrinkage during the drying process. It can be moistened while pliable to encourage piece-to-piece adhesion, smoothing and blending, and to avoid cracking. Colors can be blended together to create new colors or unique marbling effects. It's nontoxic and comes in 3.4 oz jars. It appeals to retailers because it offers an excellent price point, great cross marking opportunities with other art/craft materials, a wide age range demographic for usage and attracts frequent repeat purchases. 1/10/2006 (MSRP: $9.95; Age: 3 and Up)



Snoozie Cube Bear Game by SNOOZIE ENT. INC.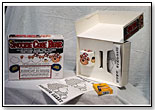 Snoozie Cube Baer Game is a child/adult educational, humorous and fun game that aids in the development of freehand drawing and creative expression. Each player uses a contour drawing sheet of faces without features; rolling a 3 x 3 cube designates which feature a player should add to his drawing sheet. The first to complete a face, wins. Advanced instructions offer futher challenge to older children and adults. (

Watch Video) 12/29/2005 (MSRP: $15.00)



---
---


Copyright © 2021 TDmonthly®, a division of TOYDIRECTORY.com®, Inc.