January 24, 2022

---
Toys in Motion: Pretend Play
Pretend Play
Jr. Cowgirl by AEROMAX INC.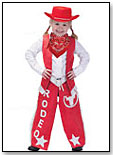 Saddle up! This little cowgirl suit will make any little girl feel like rounding up a few head of cattle. Or cats. From chaps to vest to hat to scarf, she'll be the best-dressed cowpoke on the block. Quantaties limited. (

Watch Video) 4/20/2006 (MSRP: $37.95)



Fisher-Price Little Mommy Checkup Center by MATTEL INC.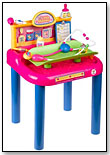 The Checkup Center accessory lets your child play doctor to a Little Mommy doll, complete with examining table and medical tools. Doctors can treat the patient with a toy thermometer, bandages, and a stethoscope that actually produces the sound of a heartbeat. The Checkup Center also includes a scale, medicine, and a measuring device. (

Watch Video) 9/13/2005 (Age: 2 and Up)



Bad News Wolfie by RUBIE'S COSTUME COMPANY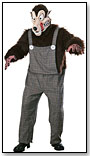 Red Riding Hood had better hide because Bad News Wolfie looks like he needs a snack. This full-size costume features a rubber mask accented with fake fur, a fur jumpsuit with buttoned coveralls and rubber and fur gloves. Grownups will have fun scaring little children out of their shoes with this nasty wolf. (

Watch Video) 9/8/2005 (MSRP: $99; Age: 16 and Up)



Little Daydreamers Royal King Hat by ELOPE INC.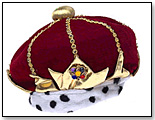 This fully lined crimson velvet plush hat is trimmed with fake ermine and bedecked with plastic jewels and gold filigree. A large plastic sapphire festoons the front. The hat is trimmed with intricate gold and blue ribbon and set with a jeweled golden knob. A secret pocket hidden in the lining holds a fortune for the King to read. Or, it can be used to hide state secrets from unruly contenders. Velcro tabs allow adjustment for almost any head size. (

Watch Video) 9/1/2005 (MSRP: $19.99; Age: 3 and Up)



Yesteryears Star Horse by MARY MEYER CORP.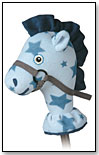 Mary Meyer Yesteryear Stickhorses feature a new retro styling reminiscent of the last century. The stick horses are 33" long and are made with soft, washable fabrics. Mary Meyer stick horses were chosen by the Toy Industry Association as one of the "Toys of the Century." In 1963, Mary Meyer´s son Walter, made a "stick horse" for his two-year-old son Steven, who liked to spend many hours each day dressed up as a cowboy. When Walter saw how much Steven enjoyed playing with the toy horse, he made stick horses for his other five children. Stick Horses were introduced into the Mary Meyer product line the following year. (

Watch Video) 8/9/2005 (MSRP: $15; Age: 2 to 6)



King Kong Electronic Fists by PLAYMATES TOYS INC.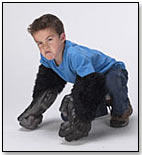 A sure hit for any King Kong fan, this role play set includes two hands and extending arms with sound – walking, roaring, screaming and jungle noise. The right hand has flexible fingers and the left hand is fisted. (

Watch Video) 3/3/2005



Judaica by KIDKRAFT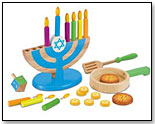 Celebrate the holidays with our wooden Chanuka Set! Kids can role-play safely with our wooden menorah and 9 colorful wooden candles. (

Watch Video) 4/21/2006



Airline Pilot by AEROMAX INC.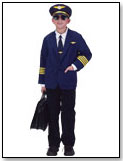 Little boys will feel like the real deal in this authentic pilot's uniform. They even get shades to keep their eyes protected and alert for the next TransAtlantic flight. (

Watch Video) 4/20/2006 (MSRP: $39.95)



---
---


Copyright © 2022 TDmonthly®, a division of TOYDIRECTORY.com®, Inc.