June 4, 2023

February 2006 | Vol. V - No. 2

---
Driving Miss Daisy … to the Internet
Teachers, Toys and Online Sales
Teachers need toys. And where are teachers looking to spend their toy-buying dollars? The Internet. But selling to educators requires an education in itself.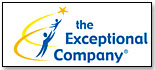 "First and foremost," warned Kevin M. Casey, president of The Exceptional Company (ToyDirectory) in Nashville (and formerly with Educational Insights), "don't drive teachers to your site unless you really plan to have them land somewhere that looks appealing to a teacher."
It can be a bit schizophrenic — trying to gain the respect of a teacher while maintaining a playful image. "Whatever you do, don't make it look like a toy site," further explained Casey.
But, that caveat satisfied, how can you drive teachers to your Web site in the first place? Susan Petracco, co-founder of WonderBrains LLC in Rockledge, Fla., plans to promote her site's unique school program to parents and teachers via an online newsletter and direct mailing. The program gives purchasing individuals credit toward their local school that can be used for fundraisers, more toy supplies and other benefits.
The Exceptional Company has done tests that show that teachers respond well to direct mailings. And, "unlike other markets," continued Casey, "where you try to figure out who the buyer is, then try to find them, we already know where all the teachers work: It's public information."
A sticking point for teacher spending is that, as Casey coins: "they wear four different pocketbooks." Their personal pocketbook, money from candy sales, state and local dollars and, if they're lucky, federal dollars. And some of those pocketbooks don't lend themselves to the Internet without a little creativity.
Brain Builders boss Jeff Boss, in Moorpark, Calif., found that by allowing customers to submit purchase orders through his Web site, he opened up sales to schools and school districts, many of them outside his home state.
Casey is in favor of accepting online purchase orders as well. Yet, he warns retailers to verify that purchases made in this way are indeed for a school and that the school has authorized the purchase. And, because purchase orders are less secure than credit cards, he advises collecting phone numbers and names with such orders.
One way to verify school status is by using specific teacher/school databases, such as Quality Education Data — (a Scholastic company) or MCH. Unlike normal list brokers, these companies use live telephone operators to verify a teacher's whereabouts, with 99 percent accuracy. (They also come in handy when compiling mailing lists.)
In addition, publicity in educator journals, news bulletins and other Web sites, like The Big Deal Book, Learning Magazine and school district newsletters, can provide a cost-efficient and renewable means of driving teachers to learning resources on your Web site.
Bart Demarco, owner of Park Ridge, N.J.'s Brighter Starts LLC, advertises on the New Jersey Teachers' Association's Web site and offers a teacher discount.
Also, at least one teacher trade show occurs somewhere in America every week. Choosing the right one can pay off. According to Casey, "some have upwards of 15,000 delegates. Hand out games, chotzkes, things for the teacher's desk. Drive them to your site." Although exhibiting at these shows is expensive, costs are offset by the fact that sales can be made right at the show.
In the end, provide content, products and services that teachers want. Remember: Teachers work hard and are always looking for ways to streamline their time. Don't waste it.
Below are a few products that capture teacher interest via the Web.
Mind Blowing Science by SCIENTIFIC EXPLORER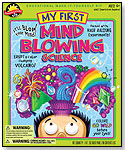 When you get right down to it, what´s more fun than science? If it´s the kind of scientific activities included in Mind Blowing Science, the answer is "not much." It´s tough to beat the color-changing erupting volcanoes, the never-wet sand, and all the other experiments waiting to be conducted in this set. The package includes red cabbage powder, baking soda, cooking oil, corn starch, goldenrod paper, cotton swabs, test tubes and caps, plastic cups, pipettes, magnifier, measuring scoops and a guide. Parental supervision is required.
— As of 1.06.2011 this product had 4.5 out of 5 stars from 51 reviews on Amazon.com and was No. 15 on the top 100 bestselling toys and games. Pros: Colorful experiments intrigue young children. Cons: Adult supervision required at all times; too simple for older children.
— "We sell a lot of that one. It's very colorful and it's very popular. We sell about six per month," Gwen Bowden, manager of Doodlehopper for Kids in Springfield, Va., said in late August 2009.
— Two of 38 retailers told TDmonthly in early fall 2009 that Mind Blowing Science is a best-selling science product at their stores. Disgusting Science was also named as a top seller. 9/23/2005 (MSRP: $20.00; Age: 4 to 8)



Animal Croquet by ANATEX


A classic family game with an animal twist, this croquet set can be played indoors and out. It includes 6 colorful hand-painted animal wickets, 4 wooden mallets, 4 wooden balls and 12 wooden wicket stands. It helps promote hand-eye coordination and socialization. 1/25/2006 (MSRP: $29.95; Age: 2 and Up)



Reader Rabbit Math Flash Cards: Addition by LEARNING COMPANY BOOKS


Featuring beloved Reader Rabbit and Sam the Lion, these sturdy flash cards are ideal for independent play, or for special time with a teacher or parent. Fifty-six cards showcase the magic of math. Celebrate each accomplishment with fun reward stickers — 25 are included. 1/25/2006 (MSRP: $2.99; Age: 4 to 7)



Sprout & Grow Window by EDUCATIONAL INSIGHTS INC.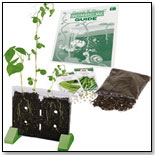 This transparent window on the plant world allows botanists of all ages to watch seeds sprout and grow into plants — right before their eyes. The large, transparent Sprout & Grow Window stands upright on a tabletop or windowsill. Special potting soil nurtures seeds for optimum growth. It comes with packets of bean and pea seeds, and a step-by-step guide with instructions, suggested activities and journal pages to fill in, following the process from seed planting to full-grown plants. 1/25/2006 (MSRP: $15.99; Age: 5 and Up)



Kic-Tac-Toe by MONDI INC.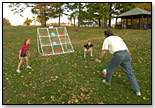 KIC-TAC-TOE is a revolutionary new backyard game for all ages, combining soccer ball kicking skills with the strategies of Tic-Tac-Toe. The brand new family game, introduced by Mondi Inc. of Boylston, Mass., gives the entire family the opportunity to actively enjoy aspects of the world's most popular sport, soccer, in its own backyard. 1/9/2006 (MSRP: $200.00; Age: 5 and Up)



---
---


Copyright © 2023 TDmonthly®, a division of TOYDIRECTORY.com®, Inc.