March 3, 2021

March 2006 | Vol. V - No. 3


Toys Blended Together, but Quality Stood Out
Retailers Bank on Strategy Games and Classics for 2006
"Toy Fair really does give you a unique opportunity to look at a whole line all at once and get an idea of the quality." — Peg Scholtes of Capitol Kids

Retailers were unanimous in their assessment of Toy Fair 2006: Nothing was mind-blowing, but high quality got them high. The increased number of imports from Europe, they said, helped raise the standards for both game play and workmanship.

"Companies are really scouring the world for new products and quite a few are coming from Europe," Linda Kapnick, owner of Ambassador Toys in San Francisco, told TDmonthly Magazine. "Europeans are very strategically oriented … and have a tradition of more difficult games, rather than just license-based things."

Kapnick is also a big fan of the German plush company, Hansa, which makes realistic animals, including large-scale replicas with titanium frames that let kids take a seat on their backs.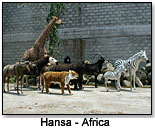 Joanne Farrugia, owner of JaZams in Pennington, N.J., succumbed to German craftsmanship when she saw a "gorgeous" new line of wooden dinosaurs distributed by Wonder Works (ToyShow). "It won't sell in most stores, but it works for us because we have a big wood focus in our store," she said.
Her appetite was whetted by Plan Toys' new food line, which she said was "unbelievable … It's made with this interesting plastic that feels wonderful … there's a soft-boiled egg, where you can pull off the top and see the yolk." According to Kay Thomson, senior product manager at Brio Corp., though, these food sets aren't yet being offered in the United States.
"I like being able to look at the craftsmanship, the way things are made," Peg Scholtes, owner of Capitol Kids in Madison, Wis., told TDmonthly. "Toy Fair really does give you a unique opportunity to look at a whole line all at once and get an idea of the quality." She favored toys by the German company HABA (ToyShow), but also looked Stateside for her wooden toys, with manufacturers such as Melissa & Doug and BEKA.
Farrugia and Sherrie Cannon, owner of Discovery Depot in Cookeville, Tenn., expect great things from the strategy game Pentago by MindTwister, USA. It "won the Swedish gaming award" last year, Cannon told TDmonthly.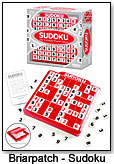 Dollwise, Cannon was excited by the new Trixieville line from Manhattan Toy Company (ToyDirectory) and had already brought in the new Groovy Style Beachy Keen Sand Buggy. She'd also ordered The Bead Shop 's (ToyShow) Fashion Angels plush fashion dolls, Corolle's (ToyShow) fashion dolls and the new Uglydolls. Denise Hoffman, owner of A Pocketful of Toys in Fallon, Mo., was also impressed by The Bead Shop's 2006 offerings.
Sandy Friedman, owner of Accipter in Raleigh, N.C., didn't go to Toy Fair, but he did pick up Radica Games' Cube World at a recent gift show. Even though it's not a new toy, Cannon also ordered it: "They're four little men that interact with each other when their cubes are put close together."
Cannon's also counting on the new book and DVD movie by Carl Sams II Photography: "It's phenomenal. I think that is going to be huge and that's the second in the series."
Mrs. Grafton Stine, co-owner of Toys on the Square in Hummelstown, Pa., was enthusiastic about ALEX's new crafts and puzzles: "Nothing is ordinary," she said.
Jane Beck, co-owner of B J Beck's Toys in Cedarburg, Wis., was eagerly awaiting the new Folkmanis (ToyDirectory) peacock, which she'd ordered at the Fair. "It's just gorgeous!" she raved to TDmonthly.
That kind of gut reaction was just what hit Casey Sartain, who runs Tutoring Toy, in Salt Lake City, Utah, with his parents, when he saw the Candy Factory from Thames & Cosmos (ToyShow). "People are really going to like that," he predicted.
Here are the toys — many of them brand new — that got specialty retailers fired up at Toy Fair. To see what other specialty retailers had to say while at the Javits Center, please click here to watch the videos.
Lioness by HANSA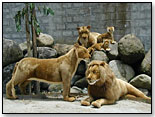 The large members of this lion family — like all of Hansa's large-scale plush animals — are reinforced with a specially designed metal frame to accommodate children (and some adults) who want to take a ride on the wild side. The appeal of Hansa's realistic plush is appreciated by celebrities as well as the average consumer who appreciates nature and the wonderful animals that live in the world around us. 2/24/2006 (Age: 3 and Up)



Eric Carle Line -The Very Hungry Caterpillar by SMALL WORLD TOYS


Eric Carle's whimsical caterpillar is a childhood favorite, and this cuddly, licensed plush toy is full of surprises: 10 pockets each contain a different fabric food object, securely tethered with an elastic cord ... objects crinkle, squeak, rattle and more! Bright colors, bold patterns and a variety of textures stimulate baby. The caterpillar is great for teaching cause and effect and developing manual dexterity. He'll begin inching his way into stores in April 2006. It's suitable for ages 6 months and up. (

Watch Video) 2/24/2006 (MSRP: $30.00)



Tea Party Game by eeBoo corp.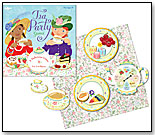 Time for Tea! Kids spin for a plate and napkin first. Then some tea to quench their thirst. Mind your manners if you please … but lose a turn if you see bees! This wonderful tea party game comes with a floral tablecloth for players to gather around. The first player to collect one item from each category, by spinning the tea pot–shaped spinner starting with a plate and building up their tea-time favorites, wins. The Tea Party Game was launched in February 2006.
— Devo Ihonde of eeBoo Corp. told TDmonthly that "children can enjoy choosing different tea cups, saucers and treats." 2/24/2006 (MSRP: $17.00; Age: 3 and Up)



Peacock by FOLKMANIS INC.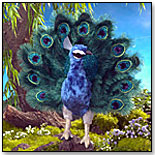 This gorgeous bird spread its tail feathers for the first time early in 2006. The tail of this 18" hand puppet can be manipulated into a magnificent display. As with all of Folkmanis' puppets, the peacock is high quality and durable. Folkmanis puppets have won many awards from respected toy evaluators such as Oppenheim Toy Portfolio, Dr. Toy, Parent's Choice and iParenting Media.
— "We sell a lot of Folkmanis puppets. People buy so much," was the enthusiastic response given by Barbara Fineblum, owner of Barston's Child's Play in Baltimore, Md..
— "Puppets by Folkmanis: Parents like them because of the price and they have a lot of choice for children in terms of stocking stuffers. I sell a lot of Folkmanis," said Marilyn Sipila, owner of Toys Etc. in Poulsbo, Wash.
— Elaine Kollias of Folkmanis believes the Peacock puppet will be their biggest hit for the Holidays 2006. "It's been stellar since it was introduced in the spring," she said. "The extraordinary use of fabrics, colors and textures along with the innovative puppet movement is what makes this a very 'special bird.'" (

Watch Video) 2/24/2006 (MSRP: $49.99; Age: 3 and Up)



Pirate Ship Playset by TOY WORKSHOP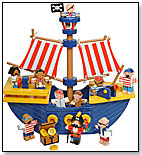 Made of solid wood, this premium quality, new and colorful Pirate Ship is full of whimsical, seafaring characters ready to sail the Seven Seas in children's bedrooms. The six Pirate flexi characters are made of durable, articulating wood. Capt. Blackbeard comes with a parrot. The ship has a firing cannon, a galley, a treasure chest with gold doubloon, and the quintessential Jolly Roger flag. The ship measures 16" tall by 16" wide by 7" deep. 2/24/2006 (MSRP: $119.95; Age: 3 and Up)



Monster Under My Bed by FUNDEX GAMES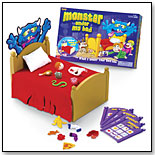 This is a perfect game for kids who like to be grossed out. Kids are afraid of the monsters under their beds, but they should also be afraid of other gross and gooey things that sometimes get stashed there … such as dirty diapers. In this yucky-fun game, kids have to pick nasty things out from under the bed without disturbing the monster, or else they lose! "I think the kids will absolutely love it!" Ricki Block, owner of Ariel's Child in New Windsor, N.Y., enthused to TDmonthly Magazine. Right after Toy Fair, buyers from Tree Top Kids in Washington, D.C., were also eagerly anticipating this new game's release. The game won a Toy of the Year Award from Family Fun Magazine in 2006. 2/24/2006 (MSRP: $29.95; Age: 4 and Up)



Fairy Princess Aurora by COROLLE DOLLS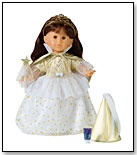 For 2006, Corolle has added two new 14" Fairy Princess dolls to their Les Classiques Collection. Each new doll offers the traditional Corolle qualities including realistically sculpted faces, long rooted hair, and vanilla-scented vinyl "skin." Fairy Princess Aurora (pictured) is dressed in white and gold, including a magnificent floor-length gown with a shoulder cape, wand, tiara, and hat. Fairy Princess Stella wears a pink ballroom-style dress, stole and tiara and holds a wand. 2/27/2006 (MSRP: $55.00; Age: 3 and Up)



Dino Park by EXCEPTIONAL PLAYTHINGS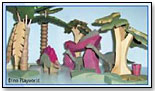 Dino Park really captures the look and feeling of "prehistoric." Designed by Suomi Design of Germany, Dino Park's components are artistically handmade using hardwoods of maple, Erie and white beech. They conform to the European and American guidelines for toy safety. There are 10 species of dinosaurs in two sizes plus landscape items: a cave made of three rocks, rock plateaus and prehistoric plants for playing with the "giants" of Dino Park. Each piece is sold separately. The Dinos and their environment will "lumber" into toy stores beginning April 1, 2006. 2/27/2006 (MSRP: $6.00; Age: 3 and Up)



'Bouta Face by GRAPE GAMES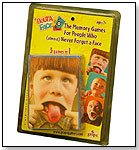 'Bouta Face is the first ever card game to use both sides of the cards on every play of the game. The unique deck has NO fronts, NO backs, NO numbers and NO suits, just 11 wildly entertaining faces that elicit laughter and challenge the memory. The all-new 'Bouta Face includes solitaire play, a beginner's version for newcomers to double-sided card play and the original advanced version for the those who relish the most "enterbraining" challenge. The object of each game is quite simple; win the most cards by making the most matches. Players win matches by correctly recalling which of their face-down cards match an opponent's face-up cards. Although remembering one face-down card might prove easy for some the competition intensifies as players do their best to keep track of two, six or more face-down cards over multiple rounds of play. Guess right and you win. Guess wrong and you lose face. (

Watch Video) 11/8/2005 (MSRP: $7.99; Age: 8 and Up)



Travel Buddies by NOODLE HEAD INC.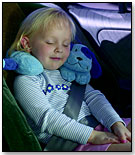 Noodle Head Inc., manufacturer of toys and activity kits for children, has introduced the first of several new travel accessories for children. Travel Buddies is a series of plush neck pillows especially made to accommodate sleepy little heads in cars, on planes or anywhere else. Irresistibly soft and cuddly, these pillows are perfect for naptime on the go. There are six adorable animals to choose from: bear, frog, giraffe, dog, cat or lion. (

Watch Video) 4/18/2005 (MSRP: $14.00; Age: 2 and Up)



Sun Moon Star Activity Drum by JAMTOWN, LLC



Surprise your friends with a novel new instrument and a JAMTOWN formula for making music. Start with three drums in one, decorated in bright sun, moon and star designs. A colorful guide walks one or two players through a foolproof way to create jammin' rhythms that bring smiles to faces young and old. It's as easy as saying, "Sun. Sun. Moon. Star. Moon." It's fun and easy to demo in your store. It comes complete with guide and two sticks for duets. It can hang on a peg for retail display. (

Watch Video) 2/9/2006 (MSRP: $19.95)



Fashion Angels: Living Dolls by FASHION ANGELS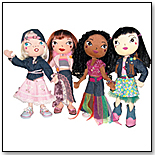 They're plushy with the cutest embroidered faces. They're poseable with a full body armature. They stand 15" tall and pose from head to toe. Don't tell anyone, but their 'dos are wigs and are interchangeable with each other. New 'dos sold separately. Last but not least, their wardrobe is to die for and the proof is in the details. They have great jewelry, accessories and shoes (made in a real shoe factory). The Fashion Angels are hip, sweet, intelligent and soulful. Pictured are Lulu, Bebe, Debo and Izzy. This product received a 2007 Oppenheim Toy Portfolio Gold Seal Best Toy Award.
— As of 05/13/2011 this product had 5 out of 5 stars from 2 reviews on Amazon.com. Cons: Wig may lose shape if not placed on the Fashion Angels wig stand. (

Watch Video) 8/30/2005 (MSRP: $36.00; Age: 8 and Up)



Lost in the Woods by CARL R. SAMS II PHOTOGRAPHY INC. (STRANGER IN THE WOODS)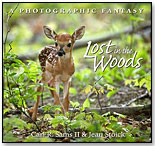 "Lost in the Woods" is the newest picture book by wildlife photographers Carl R. Sams II and Jean Stoick. Best known for the award-winning "Stranger in the Woods," the husband-and-wife team creates children's books that are heartwarming fantasies, infused with beautiful nature photography, unique dialog and gentle lessons of nature. This 48-page springtime story is about a newborn fawn that several woodland creatures believe is lost. 12/9/2005 (MSRP: $19.95)



Little Friends First Playing Set by HABA USA/HABERMAASS CORP.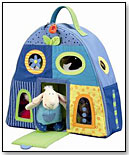 New for 2006, this carry-along playhouse with five little cubbies comes with four friends to hide inside and play with: a kitty teething ring with plush, a beech-wood mouse rattle that clicks and clacks, a cuddly sheep and a teddy bear with a jingly bell sound and a blankie to tuck him into. The characters peek out of plastic "windows" in the fabric carrying case, and when kids are ready to go, they just zip up the case and throw it on their backs. 12/9/2005 (MSRP: $60.00)



Khet: The Laser Game by INNOVENTION TOYS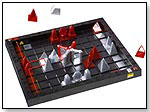 Khet combines lasers with cstrategy in an award-winning game that takes minutes to learn but yields infinite possibilities. Players move Egyptian-themed, mirrored pieces around the playing field, ending each turn by firing a laser that bounces around with the goal of knocking out an opponent's pharaoh. The silver player wins the game by deflecting his laser around the field and hitting the red player's pharaoh. With the addition of fog or smoke, the laser beam becomes visible for more high-tech excitement. Khet (formerly known as Deflexion) caused a stir in 2006 at Toy Fair and Pomona. "The game truly spans the generation gap, with enough technology to interest the 'video-gamers' of the younger crowd while maintaining enough classic strategy ... to interest their grandparents and everyone in between," Luke Hooper of Innovention Toys told TDmonthly. It received a 2006 MENSA Select Award and was a 2007 T.O.T.Y. Game-of-the-Year Nominee. Launch date: 2006. Read Review
— "Khet ... is great seller for us. It's new and did well — even at $50," summed up Danny Givens, owner of Little Dickens in Lynchburg, Va.
— "I put my money on Khet," Co-owner Michele Gietz of Where'd You Get That? in Williamstown, Mass., said in October 2008 about anticipated holiday best sellers. "We only bring in 15 at a time, but the price doesn't scare anybody off — just have to hit the right people."
― Taka Andrews, owner of Miller's Toy Store in Mamaroneck, N.Y., said Khet is a top seller for tween boys, despite the allure of video games. Seven of 39 retailers told TDmonthly in October 2009 that board games are their go-to items for tween-aged boys.
(

Watch Video) 5/27/2005 (MSRP: $44.95; Age: 9 and Up)



Don't Quote Me – Sports Illustrated Edition by WIGGLES 3D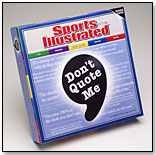 The all-new Don't Quote Me – Sports Illustrated Edition board game is packed with quotes and questions covering more than 50 different sports and sports topics, complete with up-to-date stats and facts. With professional sports, amateur athletes, sports movies and TV shows, and everything from baseball and soccer to golf and auto racing to poker and chess, this game offers a knock-out punch. Players explore five different question types in five great categories — team sports, individual sports, vintage questions (pre-1990), sports entertainment, famous nicknames, and more — as they race around an innovative puzzle game board. The new game was developed through license with Time Inc.'s Sports Illustrated magazine — the definitive weekly sports magazine with more than 3 million subscribers and 21 million readers each week. 1/20/2006 (MSRP: $24.99; Age: 14 and Up)



Fly Pentop Computer by LEAPFROG



Who would have thought a computer could fit inside a pen? LeapFrog, clearly. The innovator of educational toys has come out with the Fly Pen, a computerized pen that speaks and translates words into foreign languages, such as Spanish and French. What's more, by drawing on special Fly paper, users can interact with their creations. (Read Review)
— "It's unique: a kid's computer that isn't a computer. Everyone wants one for the child in their lives," reported Lisa Delaney, manager of Sweetwater Toys in Baltimore.
— "I was unsure of how well this would sell this Christmas. I knew it would do 'okay,' but … it's been spectacular," gushed Dawn Ramona, co-owner of Toy World in St. Louis.
— "This is the hot item," stated Hector Alejandro of Bismarck, N.D. 3/1/2005 (MSRP: $99.99; Age: 8 to 13)



Tottering Towers by HABA USA/HABERMAASS CORP.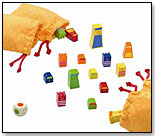 Players compete to build the biggest tower. But they have to do it secretly, tucking tower pieces into their bags so that no one can see what they have. If a color is rolled on the die and all of those blocks are gone, the player has to remember who else took a block of that color, preferably a bigger block of that color, and ask for it. If right, the block is turned over. If wrong, the player forfeits his own block. Tottering Towers is for 2 to 4 players. 12/9/2005 (MSRP: $15.00; Age: 4 and Up)



Lost in the Woods Fawn by CARL R. SAMS II PHOTOGRAPHY INC. (STRANGER IN THE WOODS)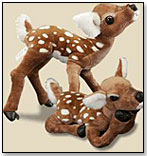 This adorable poseable fawn plush is the main character from the award- winning children's picture book "Lost in the Woods." Its long, slim, wired plush legs allow the fawn to be positioned standing, sitting, lying down, thinking or even standing on its head. The speckled fawn is 11 ½" tall and made of soft as velvet plush from the tip of its leather-like nose down to its leather-like hooves. "We have been pleased well beyond our expectations with the sales of this new product," the company said of the fawn, which first sauntered out of the woods in late 2005. They were a new exhibitor at Toy Fair 2006. 2/28/2006 (MSRP: $14.95; Age: 3 and Up)



Cube World by RADICA GAMES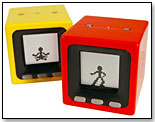 Stick people sticking together: These teensy electronic men live in cubes. When you place their cubes on top of one another, the little guys interact and even visit one another. The four characters include Slim, who plays with stick; Dodger, who likes kicking balls; Scoop, the Dog Lover; and Whip, who happens to enjoy rope tricks. 2/28/2006 (MSRP: $29.99)



OgoSport by OGOSPORT, LLC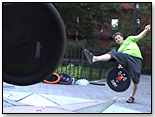 OgoSport is the invention of Pratt Institute of Design professor Rick Goodwin. It is an inflatable disc that can be used to play catch with a ball (it gives like a trampoline and can catapult balls up to 150' in the air) and can also be used at the beach like a frisbee (as a bonus, it floats!). Batteries are not required. Available are OgoSport Mini ($7.50), Single Pack OgoSport Large ($10.00) and Double Pack OgoSport Large ($19.00).
— After the 2006 Toy Fair and Pomona shows, where the toy debuted, OgoSport was shipped to 300 stores within a couple of weeks. Shortly after, Kevin Williams of OgoSport told TDmonthly, "We're getting great response and reorders already."
— Kate Tanner, owner of Kidstop Toys & Books in Scottsdale, Ariz., spotted OgoSport at the American International Toy Fair 2006 and knew she'd found a winner. "When we played it, we had adults waiting in line to play it," she told TDmonthly. "When we have fun with it, you know the kids are going to have fun with it."
— TDmonthly's homeschoolers also loved OgoSport (view article). (

Watch Video) 3/1/2006 (Age: 4 and Up)



Eat It! Snacks & Sweets Trivia Game by C-ME LLC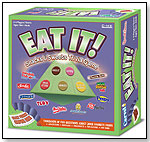 This game tests players on their knowledge of snacks and sweets by asking them fun and clever trivia questions across five tasty categories: Chocolate, Candy, Cookies, Snack Attack, and Ice Cream & Desserts. The types of trivia questions range from jingles and advertising campaigns to ingredients, nostalgia, pop culture and more. "EAT IT! Snacks & Sweets Trivia Game now includes [$5.00 in] coupons for Sara Lee desserts, Jolly Time popcorn, Auntie Anne's pretzels, Cadbury Adams Swedish Fish candies and Sour Patch candies," C-Me LLC CEO Eric Ash told TDmonthly. (

Watch Video) 4/18/2005 (MSRP: $29.99; Age: 13 and Up)



---
---


Copyright © 2021 TDmonthly®, a division of TOYDIRECTORY.com®, Inc.