November 28, 2023

April 2006 | Vol. V - No. 4

---
TDmonthly's Top-10 Most Wanted Hit Toys for Movie Misses
These Products Have Attracted a Cult Following
"Star Wars," "Spiderman," "X-Men," "Lord of The Rings" — hit toys based on hit movies are a mainstay of the toy industry. But what about those toys that outsell their movies? The classic example was the musical Annie: The movie? Not so good. The toys? Made more than the movie!

Here's a Top 10 of toys that are getting bigger than the visual media that spawned them.
Curious George Tickle & Giggle Plus by MARVEL ENTERTAINMENT GROUP INC.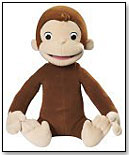 This 14" plush Curious George has a secret tickle spot — and George will laugh himself silly once it's found. Six different tickle spots will get George to giggle — and every once in a while, one of these tickle spots will make George wiggle, too. George's secret spot changes every time.
— "Curious George": Released in U.S.: February 10, 2006. Total U.S. Gross: $55,392,060. This is not as good as expected by a long shot (they were predicting $100 million plus), but the toys…. The merchandise, particularly the plush lines, are market leaders.
— "Curious George is doing better than expected in toys and apparel," shared Brett Dewey, CEO of WickedCoolStuff Inc., in Hollywood, Calif.
— "Every year [consistently for the past five years] during the month of January, there is a surge in Curious George bedding sales. Why, I am not sure," explained Harina Kapoor, CEO of RainBee Inc. in Irvine, Calif. "I have consistently noticed higher sales in the months of January and February for Curious George products. This year, the movie helped improve the sales a little more than normal." 3/29/2006 (MSRP: $19.99; Age: 2 to 4)



Transformers Energon: Omega Supreme Figure by HASBRO INC.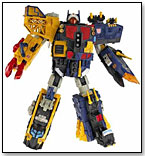 The Omega Supreme transforms from a robot to a cruiser to a construction vehicle which, when combined together, form an armored Supertrain.
— "Anything Transformer from Hasbro" is what sells for Ed Evans, co-owner of All Things Fun! In North West Berlin, N.J .
— Some specialty toy storeowners carry a few big-box items, like Transformers, just in case anyone asks for them, they've told TDmonthly.
— Transformers were the number one and number three best-selling action figures on amazon.com on July 13, 2006. 4/29/2005 (MSRP: $49.99; Age: 5 and Up)



Army of Darkness 10th Anniversary Ash Statue by DIAMOND SELECT TOYS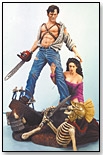 Sculpted by Gabriel Marquez and limited to 1,993 pieces worldwide, it depicts the movie's main character, Ash, battling a skeleton and holding a chainsaw. The scene is taken right from the original movie poster. Crammed with intricate detail, it's more than 12" wide and 16" tall.
— "Army of Darkness": Released in U.S.: February 19, 1993. Total U.S. Gross: $11,502,976. This was a small cult favorite (the third of the Evil Dead movies), directed by Sam Rami of (now) "Spiderman" fame. Never a huge success as a movie, it had rabid fans and really, really cool images that made great toys. With the passing of Palisades Entertainment, makers of fine collectibles, the market has dwindled to one major figurine, but it does well.
— "Army of Darkness has always had a bit of a cult following in the pop-culture
world," relates Corey Stinson, owner/proprietor of SmallJoes in St. Charles, Mo.
— Tom Rexford of Chicago's Collect 'Em All store, has seen a rise in the Army of Darkness figures: "I think Spiderman had a lot to do with it. Suddenly, it was okay to like Army of Darkness, where before it was a dirty little secret. Sam Rami is a master." 3/29/2006 (MSRP: $249.00; Age: 12 and Up)



Battle B-Daman: Electronic Lava Knight DHB Blaster by HASBRO INC.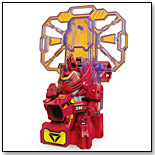 Kids can power up any B-Daman battle with the cool Lava Knight DHB Blaster featuring electronic lights and sounds that take the mêlée to the next level. They can try different gaming options to test playing skill, such as DHB Triad or DHB Tag, two awesome variations on radical B-DaBall action. The B-Damans toys are not from an outright movie but a Japanese anime show. They are getting wickedly popular now while the show has not yet become mainstream.
— "I've been a fan since the very first toy came in from Japan," explained Douglas Mattigan, owner of Mattigan's Madness in Portland, Ore. "People don't realize they're from a show, they just like them."
— "I think the Battle B-Damans are a fresh look from everything else out there, and kids can collect them and play with them without following a 'trend,'" said Deborah Solvang, manager of Dusty's Toy Box in Denver.
— "These things are addictive," laughed Tony Stalling, co-owner of Little Things in Cleveland. "You start playing with them, and you can't put them down." 3/29/2006 (MSRP: $12.88; Age: 8 and Up)



Spawn Series 27, The Art of Spawn: 6" Issue 119 Spawn Figure by MCFARLANE TOYS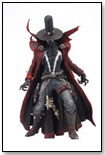 This newly released figure is based on comic creator Angel Medina's rendition and is ready for action dressed in its stylized cowboy outfit.
— "Spawn": Released in U.S.: July 31, 1997. Total U.S. Gross: $54,979,992. Not a bad haul for the movie, but they were expecting a "Star Wars" kind of following because of the intense fan base for the comic book. The toys have fared better, and with the new TV series coming — "Spawn: the Animation" — look to see the sales rise.
— "For us, McFarlane Toys in general are simply a stable, solid seller," related Peter Turcotte, owner of Big Pete's in Vancouver, B.C. "McFarlane set a standard early for quality-looking toys with nice sculpts."
— "For some reason, Spawn keeps selling," said Tim Holden, co-owner of Graphic Toys in Baltimore. "I didn't like the movie, and don't know anyone who did, but the toys are great." 4/29/2005 (MSRP: $9.99; Age: 8 and Up)



Masters of the Universe: Snout Spout Micro-Bust by NECA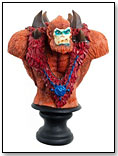 NECA presents the second series of highly detailed resin micro-busts for Masters of the Universe. This wave includes Beast-Man, Orko and He-Man. These hand-painted busts stand about 4" tall.
— "Masters of the Universe": Released in U.S.: August 7, 1987. Total U.S. Gross: $17,336,370. The movie didn't do more than a trickle, but the fond memories of the TV show, coupled with Mattel's initial product license, led to excellent sales. Look to see them revived in the future, as NECA's forays, sculpted by the Four Horsemen, show a real collector's collector figure.
— "I have actually noticed a bit of a jump in MOTU sales lately," related Dan Monson, MOTU sales manager at Brian's Toys in Fountain City, Wis. "The particularly hot items are any vintage AFA graded figures. But I have also noticed that the New Series on Red Cards and the Snake Men Series on Green Cards have also been making a few more sales of late."
— "I wouldn't say we've necessarily had an upswing in Masters of the Universe sales; the truth is the line has a very dedicated fan base, and has been a solid seller for us since Mattel revived the license," reported Aaron Sparrow, Content Manager for Toy Rocket, Baldwin Park, Calif. 3/29/2006 (MSRP: $10.99; Age: 8 and Up)



Napoleon Dynamite Talking Doll by KAMHI WORLD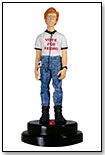 Sculpted by Paul Brook, the high-quality PVC figure stands 7 3/4" tall on his sound platform. Each talking doll comes individually packaged in a clear plastic tube that contains additional artwork from the movie. Batteries are replaceable. Top quality 57mm speaker and integrated electronics produce fantastic sound quality at just the right volume. The doll recites 18 different lines from the movie, "Napoleon Dynamite."
— "Napoleon Dynamite": Released in U.S.: June 11, 2004. Total U.S. Gross: $44,540,956. A surprise cult hit, Napoleon has made his way into the American psyche, and now the toy makers are scooping up the lucre. Kamhi World's Napoleon is the fastest-selling of the bunch according to retailers.
— "All of a sudden, stores are selling out of the Napoleon doll and calling us," explained Jay Kamhi, owner of Kamhi World, Clearwater, Fla. "It's really amazing. This may be due to the upcoming release of the collector's edition of the DVD movie."
— "BLOCKBUSTER! NUMBER-1 SELLER — CAN'T GET ENOUGH ..." shouted Brett Dewey, "Oh, wait; that was December. After Christmas we saw a dramatic drop-off in Napoleon D sales. He's still selling but has gone from our number one property to a much slower mover." 2/22/2006 (MSRP: $14.95; Age: 12 and Up)



Mobile Force Warren Waters & Lunar Vehicle by FISHER-PRICE INC.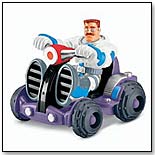 As a member of the elite Rescue Heroes Mobile unit, Warren Waters rockets into space with his Lunar Vehicle to make daring rescues on the moon and outer planets. Warren whizzes around on his Lunar Vehicle and is good for hours of imaginative play.
— The "Rescue Heroes" television show and DVD (no movie … yet), is a brand that's been going stronger than its media awareness. Fisher-Price has nurtured this for the younger set, and it continues to sell better and better. The latest, looking to be a top seller, is the Mobile Force action figure, Warren Waters.
— "I always keep a good stock of Rescue Heroes in my store," said Donna Harrington, of the Toy Spot in Orlando, Fla. "Even though they sell well at Toys 'R' Us, kids can never find everything they want, so they come to me, and I fill in the gaps."
— "The play sets and the figures sell well for us," related Paul Fischer of Trans-Toy International, in Boston. 3/29/2006 (MSRP: $8.00; Age: 3 to 12)



Hellboy Movie PVC Set #1: The Good Guys by DARK HORSE COMICS, INC.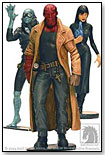 From the Dark Horse comic series to the silver screen, Hellboy and his friends are now ready to find and destroy monsters in a dark closet near you. The set includes all the "good guys" from the movie, including Hellboy, Liz Sherman and Abe Sapien. Each figure is approximately 4" tall. They come packaged in a full-color window box.
— "Hellboy": Released in U.S.: April 2, 2004. Total U.S. Gross: $59,103,901. Hellboy did well, if not spectacularly. The toys have fluctuated since the movie came out, but with Film Roman making a television series and the second movie coming out in 2007, the toys look set to take off again. The sales on the figures vary depending on geography and season, but they do better than the movie. Dark Horse's Good Guys line is the most in demand.
— "Wonderful figurines," espoused Damon Richards, owner/partner of Sky's The Limit in Philadelphia. "They sell well, always have. I'm waiting for a new series to come out and the movie."
— "It seems that we had a little Hellboy action around Christmas, but almost nothing since," reports JJ Bedell, vice president of business development at Sci-Fi Genre in Durham, N.C. 8/19/2005 (MSRP: $14.95; Age: 12 and Up)



Megaman Ultimate 10" Articulated Figure: Megaman by JAZWARES INC.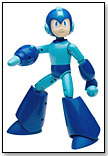 The 15th anniversary of the popular Megaman video game series inspired these original Megaman action figures. Each figure is fully articulated and about 10" tall. All figures come with a buster that fires and a removable chest piece.
— "Megaman NT Warrior" ("Rockman EXE" in Japan): a TV show, a video game, a way of life, the Megaman toys have gone far beyond their media counterparts, and continue to do well. The latest 10" action figure is a good example, as is the whole 15th Anniversary line.
— Sheila Hornsby, manager at the KB Toys in Columbia, S.C., reported "excellent sales" of the 10" Megaman figures.
— The 15th Anniversary figures are "doing well for us," according to Robert Zachary, owner of Z-Toys in Detroit. "I've always liked the Rockman/Megaman toys; they don't look like anything else out there. 3/29/2006 (MSRP: $9.99; Age: 4 and Up)



---
---


Copyright © 2023 TDmonthly®, a division of TOYDIRECTORY.com®, Inc.