May 11, 2021

June 2006 | Vol. V - No. 6

---
Is Silly Necessary to CD Success?
Children's CD Makers Discuss What Moves
"You can't pass junk by them. Kids are natural connoisseurs of music." — Elly Tucker, Rivanna Music

While many children are perfectly content to listen to their parents' rock, jazz, pop and classical music selections, the kids' CD market continues to grow. With so many albums to choose from, what should retailers look for when stocking their shelves?

TD

monthly Magazine

asked manufacturers to provide insight into what they think works and why.

Is it necessary to have silly characters incorporated into the music? Carol Cartledge, owner of CAT Entertainment, producer of the "Mommy, I Can't Sleep" therapeutic music CD, doesn't think so. In fact, "a child who matures faster than others may be turned off by funny voices or cartoons," she said.

"However, these effects can help draw kids in when artfully used," countered Shoshana Zisk, founder and president of KiddieVillage.

Rebecca Frezza, whose new album "Tall and Small" will be released July 5 on Big Truck Music, LLC, said it's necessary to provide variety. "Kids like silly, but they also like beautiful imagery and songs that just make them want to dance. They love story songs and nonsense songs as well as songs that describe the feelings, people and things in their everyday lives."

Ricki Glinert, A & R manager for Casablanca Kids (ToyDirectory), agreed with this sentiment. "What makes a kid's CD successful with children is respect and quality," she said. "If the music talks to kids on their level about their interests, kids will enjoy it and want to listen to it."

Elly Tucker, vice president of Rivanna Music, said kids need variety in rhythm and beat, just like adults. "You can't pass junk by them. Kids are natural connoisseurs of music."


"Kids are very savvy and instinctively know a good song from a bad song ... don't ask me how they know, but they are some of the best judges around," agreed Debi Derryberry of Very Derryberry Productions.

Georgean Johnson-Coffey, president of Blue Vision Music, LLC, echoed this opinion. "Music carries messages on many levels: the lyrics, melodies, harmonies, voice of the singer(s). Kids perceive all of this," she said. "If this relates to them, they listen."

And, when it comes to babies, music should be very carefully put together. "In order for their brains to process what they hear, the music must avoid being too fast, too loud or too busy," according to Gary Brody, president of Lovely Baby Music (ToyDirectory).

Beyond that, "If you want them to keep liking it after 30 or 40 listens, you have to build components into the song that maintain their interest long after the novelty of the 'new song' has worn off," according to Thaddeus Rex, a musician who anticipates a November release date for his second kids' CD, "We Wanna Rock!! Non-Fiction and Nonsense from the Heartland." It will be released on his label, Thaddeus Rex Productions.


According to Michael Cash, president of Production Associates, creators of the We Sign product line that is distributed by Educational Insights (ToyDirectory), "successful kids' CDs have to be driven by something visual to be successful." He feels, in addition, that "music for kids has to be annoying to adults" in order to sell well.

Ken Carder, in product development with Twin Sisters Productions, noted that while a package deal between books or DVDs and music is useful, if parents can't stand to listen to an album, they won't play it. "We strive to make music that's listened to by both kids and parents."

Yet, child singers can help to connect children listeners to the music, according to Kathy Byers, president of KT Music Productions Inc. (ToyDirectory) "Children are encouraged to participate (and they do!) when they hear their peers perform," she said.

Even better, according to Denise Gagne, music editor at Themes & Variations, "Kids love sound effects. It always enhances a CD."

Lanny Sherwin, president of Sandman Records (ToyShow), writes for the whole family rather than just for children, incorporating humor into the lyrics. He said that while educating through music is possible, "kids will quickly reject a song if a lesson is the only thing going for it."

Kate Beale, vice president of Soaring Star Productions (ToyShow), agreed with this sentiment. Humor is important even when teaching lessons, she said, and noted that her company's CD includes a blooper track of the performers. "Based on very positive feedback, this is something that children love!"

Buck Howdy, who recently released his album "Giddyup!" through Prairie Dog Entertainment, agreed. "Kids play my new CD 'Giddyup!' repeatedly because they think my song 'Baked Beans' will bug their parents," he said. "Little do they know their parents do have a funny bone and find the song just as hysterical (and repeatable) as the kids do!"

However, Paulette Meier, the singer/songer who created Come Join the Circle: LessonSongs for Peacemaking, felt music could do a lot more. "There's a lot of silliness in songs that might make children laugh, but it doesn't give them good information about how to make things go better in their lives," she said. "I believe children yearn for helpful things."

Sally Shaver, president of Silly Sally Productions (ToyShow), has a background in physical education and agreed that kids can get more than entertainment value out of listening and dancing to CDs. Studies show, she explained, that "young children learn best by moving."

Robert Franki, president and owner of Classical Fun Music Inc. (ToyDirectory), would agree that dancing to music keeps kids involved, as the lyrics to his symphonic CDs describe fun activities. "Timeless masterpieces plus educational lyrics and reinforcing movement are a powerful '1-2-3' learning combination. Children will appreciate the beauty of adult music while benefiting from the multiple learning themes," he said.

There is one thing that no child reacts well to, according to Keith Grimwood, half of the Trout Fishing in America duo: "No love songs for kids. They generally hate that mushy, kissy-type stuff." He will be releasing a new CD this fall titled "My Best Day" on Trout Records.

Dennis Scott of Dennis Scott Productions, producer of "Songs From the Neighborhood - The Music of Mister Rogers", agreed. "Uptempo and funny songs are preferable to younger kids," he said. "Older ones may start to appreciate a ballad or two, but even they are more attracted to songs that have a beat."

Keeping lyrics age appropriate is essential, according to Michael Preston, founder and owner of PRE Records. Topics must be "something the child can relate to like tying their shoe or going to the beach and playing in the sand," he said.

Lisa Mathews and Mikel Gehl of the music group Milkshake agreed. "Only the lyrics need to differ (from adult music). It needs to be about something kids care about, and written in a way they can understand," they said. They will be releasing their third children's CD, "Play," on October 10.

Ben Rudnick, guitar and vocals for the band, Ben Rudnick & Friends, added, "Imagery is a great lyric tool," but it must be used wisely. "If a lyric is too watered down or condescending, then the child will grow out of the music instead of finding new meaning as they get older."

Erin Lee and Marci, a musical duo who created the album "Snowdance," make sure that when creating music for children, "the lyric, the character and the rhythms all offer a new experience for kids, that there is something there for a child to dance to, act out, or discuss."

What follows is more information on children's CDs that manufacturers will have available for the 2006 holiday season.
Do You Wish You Could Fly by KT MUSIC PRODUCTIONS INC.


Songs for the Kid in All of Us

Kathy Byers' award-winning release "Do You Wish You Could Fly?" is a timeless collection of original songs enjoyed by both children and caregivers alike. It includes wonderful rhythms and backrounds, and parents will not mind hitting the repeat button on Kathy Byers' recordings. Kathy's second CD,"'Round the Campfire" - Songs for the Scout in all of Us, is a great compilation CD of family favorites with a lyric booklet to sing along. 9/16/2005 (MSRP: $15.95)



BABY MUSIC by KIDDIE VILLAGE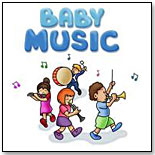 This album of online includes soothing and stimulating classical music that is arranged with babies in mind, but the music can be enjoyed by all ages. It features musical highlights from Kiddie Village's award-winning DVD line and can only be downloaded from iTunes. 5/23/2006 (MSRP: $9.99; Age: All Ages)



Turn Up the Music! by SANDMAN RECORDS

"Turn Up the Music!" is a delightful musical treat for children ages 4 to 9 featuring 12 original songs by singer-songwriter Lanny Sherwin, a Nashville songwriter for 11 years. "Turn Up the Music!" encompasses a full musical spectrum, from Motown and Latin to doo-wop and country rock. Designed for toe-tapping fun, "Turn Up the Music!" also delivers many positive messages for children. The CD has received eight awards, including an iParenting Media Award, a Dr. Toy Award and a Teachers' Choice Award for the Family from Learning Magazine. 11/9/2005 (MSRP: $9.98; Age: 4 to 9)



Pocket Snails Letter Adventure & Other Snaily Songs - CD by SOARING STAR PRODUCTIONS, LLC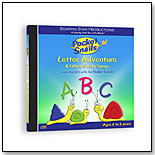 This is a wonderful addition to the Pocket Snails educational series for preschoolers. Original upbeat tunes will get children singing and clapping along to the catchy lyrics as they learn the alphabet, vowels and more. Favorites include "We Love the Vowels," which focuses solely on the vowels and teaches how they each have two sounds. "Tell Me All About (Phonics)" recaps the exercise to seal the lesson. The CD was named a Toy of the Year by Creative Child Magazine and received a five star rating from the Dove Foundation. 12/27/2004 (MSRP: $14.95; Age: 2 and Up)



We Sign – Babies & Toddlers by EDUCATIONAL INSIGHTS INC.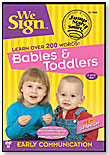 We Sign is the interactive program that helps hearing children of all ages develop their memory skills as they hear, see, say and do the sign-and-sing songs in this award-winning series of ASL (American Sign Language) DVDs and videos. Playful signing and singing activities also enhance hand-eye coordination, creativity, language development, interpersonal relationships, self-confidence and self-esteem as children accomplish new skills. Each beautifully produced video showcases real children signing and singing their way to learning success. All DVD titles feature English and Spanish language tracks, closed captioning and subtitles. 5/23/2006 (MSRP: $29.99)



Silly Sally On The Go CD by SILLY SALLY PRODUCTIONS LLC

"Silly Sally On The Go" is guaranteed to keep kids entertained and engaged. This CD is non stop fun with a blend of 13 original songs and remixes of kids classic favorites. The songs are action-oriented and the CD comes with a movement guide. This is a great resource for parents and teachers who are looking for something new and different to help children stay active through dancing, singing and exercising. Silly Sally is working on a new CD to be released for the 2006 holiday season. Stay tuned to TDmonthly Magazine for more details as they emerge. 12/29/2005 (MSRP: $14.95; Age: 2 to 9)



Movement Songs Children Love CD by THEMES & VARIATIONS

Kindergarten through third-grade students will enjoy this developmentally-appropriate collection that features the original artists singing the very best of their movement songs. Among other well-known recordings are Lee & Sandy Paley singing "One Green Jelly Bean," and "Sam the Robot Man." 12/9/2004



Buck Howdy: Giddyup! by PRAIRIE DOG ENTERTAINMENT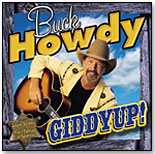 Buck Howdy's latest western romp is as delicious as s'mores over a campfire. It's rollicking cowboy music for the youngest of babes to the oldest of grannies. The American Library Association named GIDDYUP! one of the top four kids' music cds of 2006. Howdy's videos are regularly featured on the
Noggin TV Network and a Buck Howdy tv series is currently in development. It won't take kids more than a minute of listening to Buck Howdy's Giddyup! to start giggling. Three songs feature guest appearances by Laurie Berkner and Trout Fishing in America. 11/2/2005 (MSRP: $13.99; Age: 4 and Up)



Tall and Small by BIG TRUCK MUSIC LLC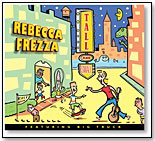 On Rebecca Frezza's new album, "Tall and Small," listeners will note influences ranging from rock 'n' roll and jazz to Celtic and bluegrass, with a depth of instrumental color that is unusual in a children's album. In addition to two backup vocalists singing harmony and the usual guitar, bass, keyboard and drums, "Tall and Small" features flute, harmonica, pennywhistle, djembe, bongos, cajon, mandolin, ukulele, fiddle, bodhran, clarinet, trombone, trumpet, electric violin and washboard. Kids will enjoy hearing the varied sounds. It won the following 2006 awards: NAPPA Gold Award, Parents' Choice Recommended Award, iParenting Media Award, Children's Music Web Award, and American Library Association Booklist Editors' Choice. Launch date: July 5, 2006. 5/23/2006 (MSRP: $15.00; Age: 4 to 8)



Storieszzz: The Adventures of Faye & Fred by PRE RECORDS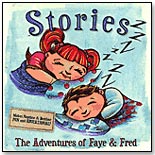 This CD takes children on a camping trip with Mom and Dad, a sleepover at Grandma and Grandpa´s house and on journeys to the beach and the zoo. Brahms´ lullaby is played at the end of each story, as Faye and Fred fall asleep, and likewise the little listeners. These interesting stories have a happily-ever-after ending for both the kids and the parents. 9/2/2005 (MSRP: $9.99; Age: 1 to 7)



My Mama Was A Train by BLUE VISION MUSIC LLC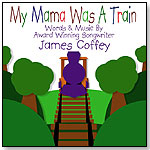 From America's heartland, James Coffey, acclaimed family recording artist steams ahead with his second collection of railroad songs, delighting train lovers of all ages with real sounds and rhythms of locomotive engines accenting each of the 15 songs. This CD not only contains more great original songs by your favorite train song performer BUT many of your favorite traditional songs as well. Songs like "The Wabash Cannonball", "Rock Island Line", "Down At The Station", "The Little Red Caboose", "New River Train" and more. 5/23/2006 (MSRP: $14.95)



Blast Off! by BEN RUDNICK AND FRIENDS



Ben Rudnick and Friends "Blast Off!" on their latest award winning family recording. Whether meeting new alien friends, extolling the virtues of "Reading a Book" or wondering "Why the Chicken Crossed the Road," a healthy sense of humor and adventurous musicianship prevail. Launching into classics like "Supercalifragilistic" and "The Fox," their acoustic music is common ground for the whole family to enjoy. 9/1/2004 (MSRP: $14.99)



Lullabies by CASABLANCA KIDS INC.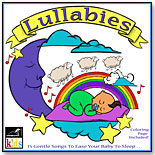 This is a collection of some of the best old and new songs designed to ease babies and young children to sleep. From traditional nursery rhymes to gentle island rhythms and amusing dream adventures, each song is performed with love by such award winning artists as Sharon, Lois and Bram; Banana Slug String Band; Parachute Express; Fred Penner; and others. A coloring page is included. 2006 National Parenting Publications GOLD Award winner. 4/13/2006 (MSRP: $8.99)



Come Join the Circle: LessonSongs for Peacemaking by LESSONSONGS MUSIC



Get children talking and working out their conflicts with this innovative, award winning CD from peace educator and singer/songwriter Paulette Meier. The 14 songs feature a diverse mix of performers and musical styles, lively instrumentation, and engaging lyrics that reflect issues kids face everyday. Melodic and catchy, but never preachy, these songs have the power to change children's lives. 9/1/2004 (MSRP: $15; Age: 5 to 13)



Lovely Baby Bach CD by LOVELY BABY MUSIC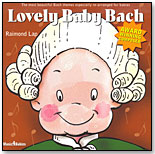 Ten of Bach's best-loved compositions have been specially arranged and optimized for a baby's sensitive ears and will help with emotional, intellectual and physical development. The CD is due to arrive on September 16, 2006. Also coming soon are the CDs "Lovely Baby Mozart" and "Lovely Baby Beethoven." 12/15/2005 (MSRP: $15.98; Age: All Ages)



Bottle of Sunshine by MILKSHAKE MUSIC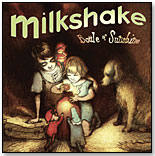 This album is full of variety. The song "ABC of Me" was recorded live in the studio with a jazz combo. It's a new take on the "Alphabet Song," and each letter stands for some quality or thing that reminds us of how great we are and how wonderful childhood is. "Boom Boom" turned into a country rock song with lots of fiddle and banjo and a "yee-haa." There are some totally acoustic songs ("Bluebird" and "Milkshake!") and some very electrified, all-out rock songs ("School" and "Space Song"). But every song is memorable, and the title track is featured on Noggin's "Jack's Big Music Show." 5/23/2006 (MSRP: $14.98; Age: 2 to 8)



Classical FUN Sing-A-Longs by CLASSICAL FUN MUSIC INC.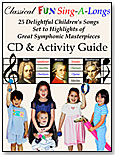 This symphonic quality music CD with superbly sung child-centered lyrics brings learning to life. The companion guide for teachers, parents and librarians describe appropriate activities for each song. Count in multiple languages to Mozart, dance with puppets to "The Blue Danube" or fly into space with Wagner. This imaginative music creates fun and memorable experiences for developing multiple intelligences. The CD contains lyrics and highlights from 25 masterpieces. Instrumental versions with composer and title introductions provide college-level music knowledge. 5/23/2006 (MSRP: $19.95; Age: 0 to 6)



Alphabet Jam by RIVANNA MUSIC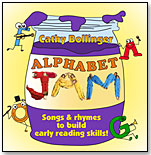 Wonderfully energetic and full of fun, "Alphabet Jam" will have young ones involved and wanting to join in. The creative songs have varied rhythms and use a number of different instruments that will make children want to get up and move, especially as children are naturally drawn to other children's voices. There are 36 lively tracks that teach the letters of the alphabet — from "Abby Alligator" to "Zany Zebra Zack" — as well as a special "Vowel Family" song and a unique "When Y Is at the End" song that teach children letter sounds through repetition and sing-alongs. The lively album is fun for the whole family. 3/28/2006 (MSRP: $15.98; Age: 2 to 8)



Martian Television Invasion by THADDEUS REX PRODUCTIONS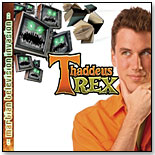 With Thaddeus Rex's first fun album, kids can visit the dinosaurs, battle a "Martian Television Invasion," create a "Happy Party," blow up a spaceship and more. Look for Thaddeus Rex's second kids' CD, "We Wanna Rock!! Non-Fiction and Nonsense from the Heartland" due out November 2006. 5/23/2006 (MSRP: $15.00)



Snowdance by GOTTA PLAY PUBLISHING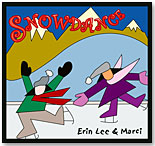 "Snowdance" is Erin Lee & Marci's second children's CD, following their award-winning debut album, "Someone's Gotta Wanna Play." "Snowdance" takes children through seasons of the year, with a song for each month. Some songs are about the seasons, others serve as a backdrop for everyday events that take place during a specific time of year — like jumping in mud puddles in the spring or playing baseball in the summer. Even prior to its September 5th release, the lyrics to "Snowdance" have won an ASCAP Award. 5/23/2006 (MSRP: $15.00; Age: 4 to 8)



Songs From The Neighborhood: The Music of Mister Rogers by MEMORY LANE SYNDICATION, INC.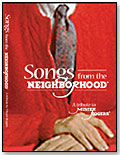 Mister Rogers is one of the most beloved children´s entertainers, and this CD pays tribute to the songs of this amazing man. Twelve artists who have together earned more than 70 Grammy and Dove Awards have taken the time and love to record all-new arrangements of Fred Rogers´ songs. The artists range from Amy Grant to Crystal Gale, Donna Summers to Roberta Flack. With a making of DVD that features each of the artists performing their song, this is a treat for young and old alike. 9/7/2005 (MSRP: $18.98; Age: 3 and Up)



102 Camp Songs by TWIN SISTERS PRODUCTIONS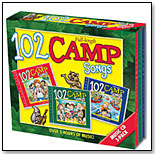 Sing, laugh, groan together with 102 Camp Songs! The nearly three hours of music features traditional favorites, nonsense songs, action songs, gross songs and more! The three-CD set is a great resource for the classroom, summer camp, retreats, family vacation, family camping, children´s ministry, car and bus trips and family fun! For some, the songs bring back fond memories of summer camp or family sing-alongs. For others, the songs are exhilarating — providing an acceptable opportunity to say something gross or disgusting. For everyone, the songs result in a smile or a wrinkled-up nose. In short, 102 Camp Songs is great fun for the whole family. It won a Dr. Toy Best Vacation Children´s Products 2005. 8/15/2005



Jack's World by INET PRODUCTIONS INC.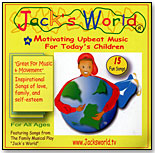 This motivating upbeat music for today's children is great for inspiring movement. It includes inspirational songs of love, family and self-esteem and features 15 songs from the family musical play, "Jack's World." In this world, cultural diversity and esteem building are introduced to children in hip hop fashion. The music encourages children to value each other and their families. 5/25/2006 (MSRP: $16.95; Age: All Ages)



Hot Air Balloon by FOX RUN RECORDS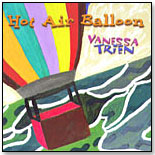 This fun album marks Vanessa Trien's entry into the world of children's music. Hot Air Balloon is a get-up-and-dance mix of blues, pop, bluegrass, acoustic folk, country, Chuck Berry-style rock 'n' roll and Harry Belafonte-esque tropical sounds, all tied together with Vanessa Trien's clear, lyrical, easy-to-sing-along-with voice and creative lyrics that go right to the heart of children's imaginations. Hot Air Balloon has won the following awards since its January 2006 release: a Parents' Choice Foundation Silver Award, an iParenting Media Award for Excellent Products, and, most recently, a National
Assocation of Parenting Publications (NAPPA) Award. 12/22/2005 (MSRP: $15.00)



Singin' Collection by WIGGLES N' TUNES INC.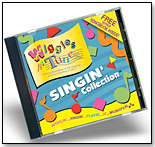 Kids will love this award-winning collection of more than 30 high-energy tunes and beautiful lullabies such as "Shady Grove" and "Hush Little Baby " performed by Miss Wiggles and The Wiggle Ensemble. This is a refreshing and unique brand of music entertainment that´s both fun and educational. There´s plenty of wigglin´ ... singin´ ... playin´ ... n´ ... music fun. Tonal and rhythm patterns, the critical building blocks of the music language will nurture a child´s ability to think musically and provide a "balanced musical diet" to grow on. It's teacher-tested, parent-approved and kid proven. The CD includes a 20-page lyric and activity songbook. The Singin' Collection is part of the Trio of WiggleSongs Collections, which also includes The Wigglin' and Playin' Collections. In 2004, the albums received the Creative Child Magazine Seal of Excellence Award and Children's Music Web Best Children's Music CD Awards. 11/10/2005 (MSRP: $16.95)



The Miracles of Chanukah by K.C's PRODUCTION GROUP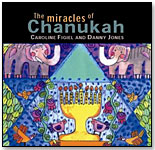 The "Miracles of Chanukah" combines storytelling, music and humor into a wonderful holiday experience! The interactive, fun-filled songs and captivating re-telling bring this delightful holiday story to life in a way that is guaranteed to entertain young children and their families. Also included on this CD are the blessings and traditions associated with Chanukah, which are explained in a kid-friendly way, making a connection between the age-old holiday and today's kids. 5/26/2006 (MSRP: $15.00; Age: 2 to 8)



---
---


Copyright © 2021 TDmonthly®, a division of TOYDIRECTORY.com®, Inc.