"The large pieces – 11" and up with moveable parts – are the most popular with the kids" — Holly Owellette, Learning Train Toys
With reporting by regional correspondents Virginia Davis, Terri Hughes-Lazzell and Marie Rossiter
Toys may come and toys may go, but die-cast is forever … always selling, regardless of trends, fads or the End of Days. TDmonthly Magazine spoke with retailers and found that die-cast doesn't give a blink to outside influences. Even licensing (the latest movie, TV show or sports phenomenon) is only a blip on the radar. Die-cast just is.
As Peg Scholtes, owner of Capital Kids LTD in Madison, Wis., pointed out: "Things in the die-cast area stay about the same."
Cathy Albrow, 25 years in the business and owner of Creative Learning Toys in Grand Rapids, Mich., concurred. "This area tends to stay the same for categories — there may be some updates, but overall it stays the same."
Russel Jones, manager of International-Toys-Games-Cards in Lithonia, Ga., has found no change from last year to this, overall, either.
"I feel like the die-cast is always pretty consistent," volunteered Geoff Pendexter, owner of Whirlygigs in Exeter, N.H., for the last 20 years. "We keep them in stock and we keep selling them; they are good consistent sellers."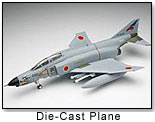 Still, certain models come to the fore each year within the overall sales. Eric Masoncup, owner of Gepetto's Toy Box in Oak Park, Ill., has found that "we continue to sell planes number one and then garbage trucks, trains and school buses. That doesn't seem to change. Kids are enamored with buses and garbage trucks. However, we have added Formula 1 cars that are doing well and just added NASCAR, too."
"The large pieces — 11" and up with moveable parts — are the most popular with the kids," explained Holly Owellette, owner of Learning Train Toys in Sun Prairie, Wis. "They like them because they're miniature versions of the real thing. However, this crosses all ages; kids like them because they go and adults like them because they remember things like them from their childhood."
Licensing has its adherents, but not so much from the entertainment realm. As Paul Faustine, owner of Red Dragon Toys in Brunswick, Maine, suggested: "The movie and TV licenses come and go and seem more appropriate for larger stores who can change out inventory quickly." Die-cast licenses come from the real-life realm: John Deere, Volkswagen, Mack Truck and BMW. Scholtes put in: "Kids like the things they know.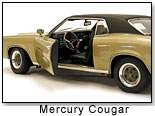 "
Michele and Ken Gietz, owners of Where'd You Get That? In Williamstown, Mass., put it into age perspective: "Schylling products are big here. Kids buy trucks first before they buy the '57 Chevy … but the dad will steer them to that eventually."
For Owellette, it's even more specific: "We chose John Deere, a licensed product, because it's big in Wisconsin and because we have had requests."
But there was one die-cast that came from the movies that sold well. It was: "Star Wars," reported Pendexter. "Star Wars," chimed in Ron Chase, owner of Chase Toys in Portland, Ore. "The past six to 12 months, Star Wars has become a big seller again," reiterated Laura Brauer, General Manager of Cloud Nine Toys, Sudbury, Mass.
Die-Cast sales seem to be set in metal … er, stone. Year in and year out, they are consistent sellers, according to the retailers interviewed. Below are some of the more recommended products: