March 26, 2023

August 2006 | Vol. V - No. 8

---
Mulberry Turns Cedar but Keeps Spirit Intact
Cedar Chest Kids Is Smart Small Town Store
"I can't believe our [sales] volume in [high end] plush." — Phil Hueber, Cedar Chest Kids

When Phil Hueber, owner of Cedar Chest, purchased the neighboring Mulberry Tree toy store this past March and renamed it Cedar Chest Kids, he did it with a strong sense of community spirit. He had curbed growth of the baby and tub toy division at Cedar Chest (the general store he had purchased last year) to guarantee healthy business for his neighbor's toy store. But when the 26-year-old store went on market this past March, Hueber couldn't pass up the opportunity for growth.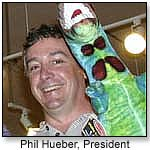 "The day we bought the business, we boxed up the inventory and began painting murals, putting in track lighting, etc.," Hueber said. "Our visual merchandiser is also an artist so she identified the key departments [for wall designs]." The plush department has a jungle scene, for instance, and the art/construction section depicts builders at work. The renovations have pleased loyal customers and enticed new fans.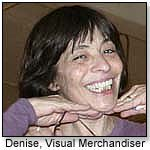 The art on the walls fits right in with the store's colorful historic location. Both Cedar Chest and Cedar Chest Kids are housed in the Thornes Marketplace, a downtown shopping center that fills one large building and dates back to the late 1800s. It was revamped in 1977 by four young entrepreneurs who leased space to locally owned galleries, restaurants and shops and turned the third floor into a visual arts exhibition and performance space.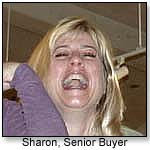 Hueber reopened the toy store in April, adding new products to inspire a fresh shopping experience. Customers are welcomed by a huge display of marbles that comprises 100 different types of marble games, an eight foot tall giraffe from HANSA, BRIO trains and tracks opened for kids to play with, and kites and gardening pots that kids can paint on site. In addition to the six major toy groups housed in Cedar Chest Kids, Hueber has dedicated 30 percent of floor space to kids' clothes — a section he plans to eventually increase.

"I see strong growth with clothes," he noted, because mothers and grandmothers seem to not be able to resist buying baby booties and tiny outfits. But, he warned, "clothing is tricky and complicated. It's very perishable — buying must be targeted and controlled." For this reason, he has one buyer dedicated to nothing but the clothing department.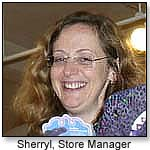 Other big sellers? "I can't believe our [sales] volume in plush," he admitted. "We brought in higher end, larger items from HANSA and Melissa and Doug — they're doing fantastic." Playmobil, LEGO and Mighty World by International Playthings remain steady sellers.

Looking to the future, Hueber said, "We have lots of plans, but our initial focus was on building a great merchandising model between the two stores." Once the company's Web site goes live on July 27, Hueber will finally have a chance to relax.
---
---


Copyright © 2023 TDmonthly®, a division of TOYDIRECTORY.com®, Inc.