March 8, 2021

January 2007 | Vol. VI - No. 1


Little Kids Pick Up Big Kids' Books
Kids Are Reading Younger ... and Older
"They're coming into a toy store to buy a book!" — Mike Castor, Pentwater Toy Box

With additional research by regional correspondents Terri Hughes-Lazzell and Krista Lebednik

Kids are reading younger ... at least those that are brought into specialty toyshops and bookstores, 14 of 21 retailers across the nation told

TD

monthly. And they're favoring material intended for older children.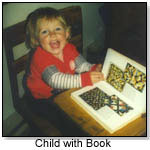 "I see 6 and 7 year olds reading and they're coming into a toy store to buy a book!" Mike Castor, co-owner of Pentwater Toy Box in Pentwater, Mich., said enthusiastically.

But the toys aren't forgotten: "They connect animals in the books to toys in the store,"
pointed out Carolyn Meyer, owner of Blue Turtle Toys in Dayton, Ohio .

Why They're Reading

"Their world is so much faster than it ever has been," noted Marybeth Kreger, who owns the Learning Express in North Kingstown, R.I. "Requirements for kindergarten and pre-school are escalating rapidly."

What They're Reading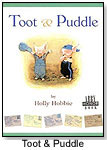 Kreger and Teddy Baker, manager of Zoinks in Holyoke, Mass., are finding reissues of classics to be good sellers. "'Old MacDonald,' … any books about how parents love their children," said Baker.

Kreger pointed out some of her reissues: "I'm always looking for new picture stories, like 'Olivia,' or the really successful 'Toot and Puddle.'"

Karlene Rearick, owner of The Alphabet Garden in Cheshire, Conn., thought the new Lemony Snicket book, "The End," will sell well. "That's probably the most anticipated one," she told

TD

monthly.

Mary Groark, owner of Sundial Bookstore in Lexington, Mass., agreed: "Lemony Snicket; the coming book will close the series and will be a big thing."

Ruth Evensen, general manager of Pandemonium Books & Games in Cambridge, Mass., was eagerly awaiting "anything new [Nina Kiriki Hoffman] puts out. She's …very contemplative and magical without being other-wordly."

Meyer found that her store's best-selling tome is a coin collector's book by Innovative Kids: "They sell like crazy."

And, of Course, Harry Potter

Five mentioned the new Potter book by J. K. Rowling as being a high-water mark to anticipate. Another fantasy seller, mentioned by Mike Buglio, owner of The Book Rack in Arlington, Mass., was the third book in the "Inheritance" trilogy by Christopher Paolini.

What to Make of It

More readers at a younger age, lead to more books sold and ... more toys. Maybe it's time toystore owners read something into reading books.

Here are the books kids are cracking open in toystores and bookshops across the nation:
Old MacDonald Had a Farm by CHILDS PLAY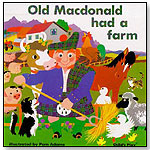 This die-cut classic featuring the tartan-wearing husbandry man never gets old, generation after generation. With fun illustrations by Pam Adams, this book is good to be read by, to and for kids. 10/26/2006 (MSRP: $5.99; Age: 3 to 8)



Olivia Forms a Band by ATHENEUM BOOKS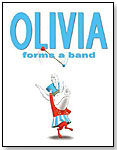 Everyone's favorite Caldecott-winning porcine diva is back. When she finds out that the evening's fireworks display will not have a band, she can't understand why not. How can there be fireworks without a band? And so Olivia sets to putting a band together herself... all by herself. Using pots, pans, her brother's toys and even her father's suspenders, Olivia forms a band spectacular enough to startle any audience. Brought to life in Ian Falconer's signature style, here is Olivia doing what Olivia does best — making noise. 10/26/2006 (MSRP: $17.95)



A Series of Unfortunate Events: Book the Thirteenth — The End by HARPERCOLLINS PUBLISHERS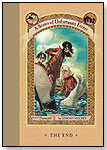 This book is the last in "A Series of Unfortunate Events," and even if the reader braved the previous 12 volumes, they probably can't stand such unpleasantries as a fearsome storm, a suspicious beverage, a herd of wild sheep, an enormous birdcage … and a truly haunting secret about the Baudelaire parents. 10/26/2006 (MSRP: $12.99)



Spirits That Walk in Shadow by VIKING JUVENILE


Kim and Jaimie are freshman roommates, but their college experience is anything but typical. This is Jaimie's first time in the "real world," away from her large, complicated family and their magic and traditions. It's Kim's chance to escape her high school reputation. But Jaimie quickly realizes what Kim can't see — it's more than just a "reputation." Kim is being pursued by something that feeds on her emotions. And, just like that, reality reshapes itself as the two girls — along with Jaimie's three cousins — try to capture and rout the viri, or soul demon, that is tracking Kim. This utterly original novel by Nina Kiriki Hoffman combines humor, darkness and hope, and will spellbind readers. 10/26/2006 (MSRP: $17.99)



Eldest: Inheritance, Book II by RANDOM HOUSE/ALFRED A. KNOPF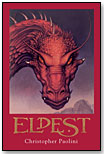 Darkness falls … despair abounds … evil reigns … Eragon and his dragon, Saphira, have just saved the rebel state from destruction by the mighty forces of King Galbatorix, cruel ruler of the Empire. Now Eragon must travel to Ellesmera, land of the elves, for further training in the skills of the Dragon Rider: magic and swordsmanship. But chaos and betrayal plague him at every turn, and nothing is what it seems … Eldest was a No. 1 New York Times bestseller, and a No. 1 Publisher's Weekly bestseller. This series of popular books was written by Christopher Paolini, a homeschooler born in 1983. The 704-page hardcover Book II of the Inheritance trilogy was published in August 2005. 12/22/2005 (MSRP: $21.00; Age: 12 and Up)



Harry Potter and the Half-Blood Prince by SCHOLASTIC


The war against Voldemort is not going well; even Muggle governments are noticing. Ron scans the obituary pages of the Daily Prophet, looking for familiar names. Dumbledore is absent from Hogwarts for long stretches of time, and the Order of the Phoenix has already suffered losses. And yet ... as in all wars, life goes on. Sixth-year students learn to Apparate — and lose a few eyebrows in the process. Teenagers flirt and fight and fall in love. Classes are never straightforward, though Harry receives some extraordinary help from the mysterious Half-Blood Prince. Here at Hogwarts, Harry will search for the full and complex story of the boy who became Lord Voldemort — and thereby find what may be his only vulnerability. This book was published in July 2005, written by J. K. Rowling and illustrated by Mary GrandPré. Boxed sets containing all six titles in either hardcover or paperback were launched in October 2005. 12/22/2005 (MSRP: $29.95; Age: 10 and Up)



Coin Collecting for Kids by INNOVATIVEKIDS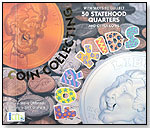 This board book by Steven Otfinoski and S. Graham Otfinoski, and illustrated by Jack Graham, urges kids to search for coins with the same date as their birth year. It's a hot seller at Blue Turtle Toys in Dayton, Ohio, owner Carolyn Meyer told TDmonthly. Launch Date: September 2000. 10/26/2006 (Age: 4 to 8)



---
---


Copyright © 2021 TDmonthly®, a division of TOYDIRECTORY.com®, Inc.