February 26, 2021

January 2007 | Vol. VI - No. 1


DVD, Ph.D.
Are Kids Learning From DVDs?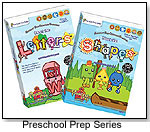 "Finding Nemo" teaches ... biology? "Over the Hedge" teaches... ecology? "Snow White" teaches... sociology? Best-selling kid DVDs are entertainment, first, last and always. Nevertheless, the largest growing niche of new DVDs features education, according to Blockbuster Video and Amazon.

If so many educational DVDs are being made, then which ones are selling in toy stores? To find the answers,

TD

monthly Magazine's nationwide correspondents asked retailers.

Hard Education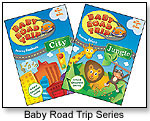 Kathleen Tutone, manager of Treehouse Toys in Portsmouth, N.H., carries the "Preschool Prep (Gift Guide) series... and I'm going to be looking into the Baby Road Trip (ToyDirectory) DVD. … Also, we have construction videos for kids just to watch big trucks."

Karlene Rearick, owner of The Alphabet Garden in Cheshire, Conn., informed

TD

monthly that "The Reading Rainbow vocabulary DVDs are best selling."

Soft Education

"Thomas the Tank Engine," said the people at the Deep River Toy Co. in Deep River, Conn. Parents like the "moral endings."

Non-Secular Education

"The 3-2-1 Penguin series appears to sell well," commented Donna Donovan, customer researcher for Christian Book Distributors. "There really isn't an episode that may sell better than another. Most of our customers are repeat."

Weird Education … But Cool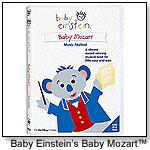 The ever-cheerful Marybeth Kreger, owner of the Learning Express in North Kingstown, R.I., steered

TD

monthly toward "Let's Go Lobstering": "It features Lobsterman Chris and is all about how to catch a lobster. … It was all from Maine. A young fellow produced it. He does it all himself: shoots it, sales, and walked it around [distributing it]. It's well done and well produced."

No Education

Some retailers are getting out of the educational DVD line. Stan Giliberto, owner of Over the Rainbow in Glastonbury, Conn., "tried Baby Einstein (Gift Guide), but it did not sell well."

And Tutone, who carries some educational DVDs, mentioned that she used to "offer a Madeline DVD, when Madeline was more popular. … We don't offer it anymore."

Here are the DVDs that toy-store owners recommended:
Meet the Shapes DVD by PRESCHOOL PREP COMPANY



"Meet the Shapes" is designed to teach babies and toddlers the shapes while they are learning to talk. It teaches kids about circles, squares, rectangles, stars, triangles, diamonds, octagons and ovals. The shapes in the video are memorable characters, with the same name as the shape they are formed in, which children will love. The scenarios are easy to follow and lead children to recognize how shapes make up the world around them. View video demo 9/8/2006 (MSRP: $14.99)



Baby Road Trip JUNGLE by BABY ROAD TRIP LLC

Baby Road Trip JUNGLE engages your child through sight and sound on an amazing adventure through the jungle! While on the journey, your child will discover animals, children at play, stimulating toys and captivating real world images. Your little one will be excited to see a friendly puppet friend, Road Trip Ryan, as he pops in and out along the way. Baby Road Trip Jungle focuses on a basic learning principle — the wonder of COLOR. The originally composed music includes safari symphonies, jungle foot-tapping rhythms, and melodic sounds of the wild. This foray into the jungle is truly the journey of a lifetime for your baby.

VHS $14.99
DVD $18.99 7/26/2006



Reading Rainbow by EDUCATE INC.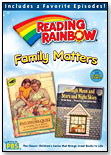 One of the longest running and best-loved children's series, Reading Rainbow inspires a child's love of reading and builds a lasting connection between children and books. The Favorites Collection includes episodes narrated by Jane Pauley, Jason Robards, Gregory Hines and Isabel Sanford. Each DVD will include two 30-minute episodes, plus 30 minutes of related bonus material. There are four DVDs in total, which are organized around themes that celebrate a child's world, such as "Man's Best Friend" and "Family Matters." 5/22/2006



Thomas & Friends - Thomas, Percey and the Dragon by HIT ENTERTAINMENT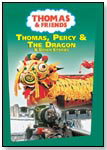 George Carlin narrates the 37-minute "Thomas, Percey and the Dragon," featuring seven tales arriving on DVD for the first time. Even the bravest of engines get scared on the Island of Sodor. Percy says he's not scared of anything ... should he be believed? A toy Chinese Dragon train featured in the episode is also available. Bonus features are a DVD game, sing-along, read-along and character gallery. 7/28/2006



3-2-1 Penguins! by BIG IDEA PRODUCTIONS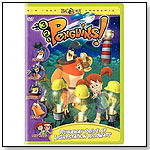 The creators of Veggie Tales blast off with "3-2-1 Penguins," four wacky space cowboys (a.k.a. penguins) who explore the outer limits and learn valuable Bible lessons along the way. In the same tradition as Veggie Tales, these Big Idea Productions employ lively characters, joyful music, fun stories and high-quality animation to teach children Christian values. 11/2/2006 (MSRP: $19.98; Age: 4 and Up)



Let's Go Lobstering by BARKING LOBSTER ENTERTAINMENT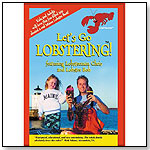 This is an entertaining and exciting educational video about lobster fishing along the Maine Coast. With Lobsterman Chris Robinson as your host, you get to explore the sights, sounds and (with a little imagination) even the smells aboard the "Miss Lizzie," a real Maine lobster boat. How traps work, what lobsters eat and how big they can grow are all part of the excitement, along with the playful antics of the animated co-host Lobster Bob, in this unique 30-minute lobster-catching adventure. A minimum order of 10 units is required. Launch date: Fall 2004.
— "There are no other DVDs in existence that provide such a wholesome, educational and entertaining treatment of how lobster are caught," Tim Tonner of Barking Lobster Entertainment told TDmonthly. "I frequently get emails from families around the country…who thank me for producing 'Let's Go Lobstering!' — mostly because they learned so much about a new subject!" 11/2/2006 (MSRP: $17.95; Age: 2 and Up)



All About John Deere for Kids, part 4 by TM BOOKS AND VIDEO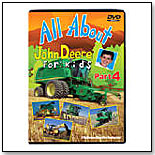 In this DVD narrated by Jeff McComas, kids get to see John Deere vehicles of all makes and models — from a 9520 tractor to windrowers, hay balers and skid-steers. They even get to see the make-over results on a beat-up old model H they watched in part 1. The 40-minute DVD includes songs by James Coffey. 9/5/2006 (MSRP: $14.95)



---
---


Copyright © 2021 TDmonthly®, a division of TOYDIRECTORY.com®, Inc.