October 1, 2020

December 2006 | Vol. V - No. 12


Penguins and Pirates and Peter, Oh My!
Retailers Share Holiday Picks for Books and Videos
"Pirateology" is one of "the most amazing books you've ever seen." — Donna Dobkin, Leapin' Lizards Toy Company

With additional reporting by regional correspondents Dennis Furlan and Ruth Evans Lane

Reading before bedtime should be a real adventure this Holiday season, as shoppers pick up titles such as "Lemony Snicket – The Unauthorized Autobiography" from HarperCollins Publishers, "Peter Pan in Scarlet" from Simon & Schuster, and "Pirateology: The Pirate Hunter's Companion" from Candlewick Press.

What's Selling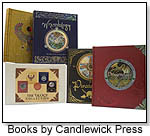 "Pirateology," "Wizardology" and "Dragonology" are "the most amazing books you've ever seen," according to Donna Dobkin, owner of Leapin' Lizards Toy Company in Bend, Ore. "They're huge and … they're filled with double pages that open. The illustrations are unbelievable."

What's New

Owner Dan Willis of Communique Toys in Seattle, Wash., believes "Your Personal Penguin" by Workman Publishing will tie in well with the film "Happy Feet" — just one more way to celebrate our unassuming tuxedo-clad friends.

Few of the retailers

TD

monthly spoke to carry videos, and surprisingly, no two mentioned the same book title. Read on to explore the list of holiday favorites projected by publishers and retailers:
A Series of Unfortunate Events: Lemony Snicket — The Unauthorized Autobiography by HARPERCOLLINS PUBLISHERS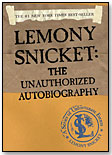 Many readers have questions about Lemony Snicket, author of the distressing serial concerning the trials of the charming but unlucky Baudelaire orphans, published under the collective title "A Series of Unfortunate Events." Before purchasing, borrowing, or stealing this book, you should be aware that it contains the answers to some of those questions, such as the following: Who is Lemony? Is there a secret organization I should know about? Why does Lemony Snicket spend his time researching and writing distressing books concerning the Baudelaire orphans? … and more! It's 240 pages, paperback. "Of course, 'Lemony Snicket' is doing well," owner Sherrie Cannon of Discovery Depot in Cookeville, Tenn., told TDmonthly in regard to 2006 holiday sales projections. 12/22/2005 (MSRP: $6.99; Age: 8 to 12)



Baby's Favorite Places by BABY EINSTEIN



Baby's Favorite Places provides a playful, interactive introduction to first words from around town - spoken and in sign language. Special guest Marlee Matlin introduces little ones to the concept of nonverbal communication, which provide a strong foundation for early literacy and stimulate intellectual development. 8/22/2006 (MSRP: $19.99; Age: 1 and Up)



Owen & Mzee: The True Story of a Remarkable Friendship by SCHOLASTIC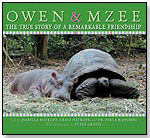 In the wake of the devastating 2004 tsunami, a baby hippo was left homeless. But, rescued by villagers, Owen the hippo found a new home in a Kenyan wildlife sanctuary. There he made a friend – Mzee, a 130-year-old giant tortoise. Although the two never would have been friendly in nature, readers can see heartwarming and adorable pictures that prove truth is more amazing than fiction. The story is told by 6-year-old Isabelle Hatkoff and her dad, and won the 2007 Oppenheim Toy Portfolio Platinum Award. Launch date: February 2006. 11/10/2006 (MSRP: $16.99; Age: 3 to 8)



Fancy Nancy by HARPERCOLLINS PUBLISHERS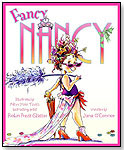 For Nancy, there's no such thing as too, too much; she loves her frilly bedroom, her lace-trimmed socks, and her pen with a plume. Nancy teaches her family how to be fancy, too. Then following Nancy's lead, the fancied-up family heads for a festive night out (at the local pizzeria). A messy food mishap puts a damper on Nancy's joy, but her supportive family and the "I love you" at bedtime smoothes everything out.
- "'Fancy Nancy' has done really well — the whole series," said Merrick Smith, owner of Piccolo Mondo Toys in Portland, Ore.
- "All the 'Fancy Nancy' titles have sold for me," Jeanette Lauture, owner of Aunt Jean's Toys & Treats in Montclair, N.J., told TDmonthly in November 2008.
- Terri Bracken, owner of Earth Explorer Toys Zionsville, Ind., said, "Fancy Nancy is a new one. Yesterday we sold out so we had to reorder." Bracken said she reorders the books about every two months. 11/7/2006 (MSRP: $15.99; Age: 4 to 8)



Listen and Color: Favorite Poems for Children Book and CD by DOVER PUBLICATIONS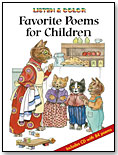 While youngsters listen to the lively narration by Suzanne Torren of 84 old favorites such as "Little Boy Blue," "The Land of Nod" and "The Owl and the Pussycat," they can color in scenes from these and 36 other popular poems from the recording. The kit includes a CD and children's coloring book. 7/5/2006 (MSRP: $6.95)



Walter the Farting Dog by NORTH ATLANTIC BOOKS & FROG, LTD.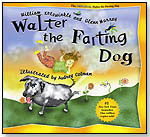 Walter is a fine dog, except for one small problem: he has gas. The kids Billy and Betty love him, but Father says he's got to go. The night before Walter is to be sent to the pound, burglars strike, and Walter has his chance to be a hero. With over a million copies sold, this is the original Walter book that children and adults love, and about which Booklist has raved, "All in all, it's a gas." This "New York Times" bestseller is cloth, with 32 pages. Launch date: October 10, 2001. This classic keeps on selling, retailers have told TDmonthly Magazine. 11/17/2006 (MSRP: $15.95; Age: 4 to 8)



The Nutcracker by RUNNING PRESS BOOK PUBLISHERS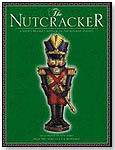 To sweeten the anticipation of an annual performance of "The Nutcracker" or to establish a tradition, adults and children can settle in with this charming retelling of a young girl's dreamy visit to the Land of the Sugarplum Fairy. By E.T.A. Hoffman, the story is enhanced with magnificent color illustrations created especially for this edition by the late award-winning artist Don Daily. This high-quality, handsomely produced volume is destined for the permanent home library. Launch date: August 6, 2003. 11/17/2006 (MSRP: $9.98)



101 Places You Gotta See Before You're 12! by STERLING PUBLISHING CO.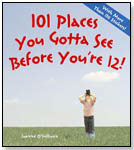 This fun and informative guidebook – the first in a new series – invites kids to embark on an exhilarating scavenger hunt that opens their eyes to things they've never imagined before. There's no need to go far or plan a vacation to see this stuff – their parent's office, cuisine at an ethnic restaurant, or a wildlife preserve. The book allows young dreamers to use their imagination. It features over 250 color photos, a North American map and stickers. "Kids take the initiative and begin their own lifelong pursuit of adventure," Editor Joe Rhatigan of Lark Books told TDmonthly. Launch date: November 2006. 11/17/2006 (MSRP: $9.95; Age: 6 and Up)



Judy Moody: Around the World in 8 ½ Days by CANDLEWICK PRESS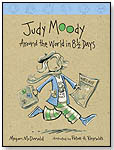 Third-grader Judy Moody is one of a kind until Amy Namey comes along. Rocky and Frank Pearl are angry that Judy's so focused on Amy while they're supposed to be doing a class project. How can they work as a team? This book written by Megan McDonald and illustrated by Peter H. Reynolds has sold more than 7 million copies. "Judy Moody is a heroine that parents and teachers can feel good about. Feisty and independent-minded, Judy has never met an obstacle she can't overcome with ingenuity, tenacity – and an infectious dose of hilarity," publicist Laura Feczko told TDmonthly. Launch date: September 2006. 11/17/2006 (MSRP: $15.99; Age: 6 to 9)



Guess How Much I Love You by CANDLEWICK PRESS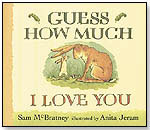 Little Nutbrown Hare wants to show Big Nutbrown Hare how much he loves him, but love as big as his is hard to measure. More than 15 million copies of this American Booksellers Book of the Year nominee have been sold. The sturdy board book illustrated by Anita Jeram has 20 pages. "The best book is 'Guess How Much I Love You' by Sam McBratney," owner Shea Schroll of The Name Dropper in Montgomery, Ala., told TDmonthly in regard to expected holiday sales for 2006. Launch date: September 1996.
— Barb Stine, owner of Toys on the Square in Hershey, Pa., told TDmonthly in a December 2013 survey that this is one of their best-selling books. 11/20/2006 (MSRP: $6.99; Age: 2 and Up)



Your Personal Penguin by WORKMAN PUBLISHING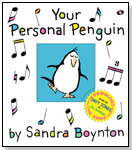 The irrepressible, ever-original Sandra Boynton introduces a brand new Boynton board book. "Your Personal Penguin" is a read-aloud, listen-along favorite for young children and the grown-ups who read to them. Fun to hold, the book tells the story of a slightly bewildered hippo and the loyal penguin who wants nothing more than to be his pal. 11/30/2006



Pirateology: The Pirate Hunter's Companion by CANDLEWICK PRESS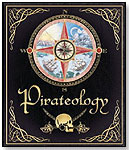 From the people who brought you "Dragonology," "Egyptology" and "Wizardology," this book was "found" in a sunken sea chest off the coast of Newfoundland, a buried journal revealing secret and complete knowledge of the piratical life. This facsimile of the hidden-in-sea-chest journal from 1723, recording the secrets of famed pirate hunter Captain William Lubber, tells of Lubber's around-the-world voyage on the trail of the "verminous female pirate" Arabella Drummond. Special features include a foil-embellished and jewel-encrusted cover with a special surprise feature, an envelope containing Lubber's letter of marquee, a piece of an aged treasure map and a further foldout map showing Lubber's route and the locations of pirates around the globe. There are instructions and string for practicing sailor's knots, a packet of gold dust, a ransom note, and more. 11/7/2006 (MSRP: $19.99; Age: 6 and Up)



Wizardology : The Book of the Secrets of Merlin (Ologies) by CANDLEWICK PRESS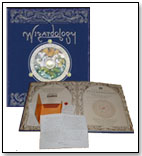 Third in the successful "Ologies" books ("Dragonology" and "Egyptology"), this is more of an "open doors and pull tabs to reveal things" than a pop-up. Supposedly "discovered" in 1588, this remarkable text by history's most famous wizard, Merlin, is lavishly illustrated by four artists. "Wizardology"'s intricate design even conceals a series of hidden symbols that spell out a secret message when their code is deciphered. There are pull tabs with "magical" effects, attached booklets, a phoenix's feather, a scrap of Fairy Flag and more — all sandwiched between "crystal" gems embedded in the front and rear covers.
— "It's funny and secret," said Bob Belkins, owner of Belkins' Books in Nashville. "Sells very well, and leads kids to the other 'ologies' — they want more."
— "Wondrous book," espoused Anita Faber, manager of Books, Books, Books in Memphis, Tenn. "The tweens really like it; it seems to speak right to them. Adults get into it, too."
— "This is flying off the shelf," reported Danny Sanchez, assistant manager of Seattle's Barnes & Noble. "I see it staying strong all through 2006." 12/13/2005 (MSRP: $19.99; Age: 9 to 12)



Dragonology by CANDLEWICK PRESS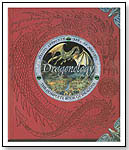 This book presents the long-lost research of renowned century dragonologist Dr. Ernest Drake, bridging the gap between dragon legend and fact. The embossed faux leather cover opens to reveal novelty items on every spread, a booklet of dragon riddles, and a sealed envelope with a powerful dragon-calling spell. Dr. Drake assigns Latin names to various species, speculates on how dragons could fly, and explains the purpose of their notorious hoarding habits. Launch date: November 2003. 11/30/2006 (MSRP: $19.99; Age: 8 and Up)



Peter Pan in Scarlet by SIMON AND SCHUSTER CHILDREN'S PUBLISHING DIVISION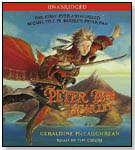 This 320-page hardcover book – the first-ever authorized sequel to J.M. Barrie's "Peter Pan" – is written by award-winning author Geraldine McCaughrean and illustrated by Scott M. Fischer. Set in the 1930s, "Peter Pan in Scarlet" takes readers flying back to Neverland in an adventure filled with tension, danger, and swashbuckling derring-do. Launch date: October 2006. 11/30/2006 (MSRP: $17.99; Age: 9 to 14)



---
---


Copyright © 2020 TDmonthly®, a division of TOYDIRECTORY.com®, Inc.