February 4, 2023

January 2007 | Vol. VI - No. 1

---
Halloween Goes Perennial
High-End Costumes Sell Year-Round
"Halloween dress-up has turned into something children can use the other 364 days of the year." — Greg Bonner, Heights Toy Center

With additional reporting by regional correspondents Elizabeth Greenspan and Christine Lebednik

Costumes aren't just for Halloween, more than half of 22 specialty toy retailers told

TD

monthly. Parents are moving away from the spooky, disposable Halloween costumes of years past and embracing higher-quality gear that has lasting value for dress-up and role-play.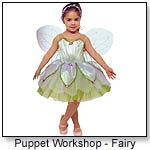 "For us, Halloween dress-up has turned into something children can use the other 364 days of the year. There's a real surge in high quality. It's not dime store," explained Greg Bonner, owner of Heights Toy Center in Little Rock, Ark.

What's Selling

Back east in Vermont, Karen Williams-Fox of Woodbury Mountain Toys sees the same trend: "I carry dress-up I sell year-round, not just for Halloween. I like princess, knight and pirate costumes from Creative Education and Puppet Workshop."

Although there's some crossover, most costumes for younger children are gender specific: Girls favor fantasy while boys prefer emulating characters from their favorite movies, retailers said.



Boys are going for pirates, knights and firemen from Aeromax (ToyDirectory) and Brand New World (ToyDirectory), said Terry Myers from Kaleidoscope Toys in Round Rock, Texas. "Boys favor what they see in the movies," added Laura Brauer from Cloud Nine Toys in Sudbury, Mass.

For girls, fairy princess outfits seem the most in demand. "Little girls like princesses because they are pretty and sparkling," explained Jackie Keyes, a buyer at Over the Moon in Hingham, Mass.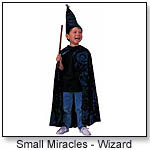 Fairy Finery (Gift Guide), Small Miracles (ToyShow) and Brand New World are a few companies that cater to pretty little princesses.

What to Make of It

Although role-play and pop culture costumes are in demand, traditional "scary" costumes such as witches and vampires still have a place. Children "8 and up are into scarier stuff," noted Keyes.

So, try to give your customers the best of both worlds — dress-up favorites along with the occasional shocking Halloween gear, when the time is right.

Below are a few costumes retailers said are popular:
Boys Pirate Costume by PUPPET WORKSHOP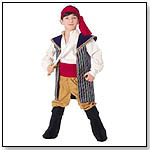 This brightly colored pirate dress-up costume comes complete with all of the necessary parts to create a realistic pirate look. The kit includes a white cotton shirt, tan cotton pants, a red belt and head sash, an elaborate metallic brocade over the shirt or vest, black boot covers and a plastic sword. The costumes are available in XS to fit sizes 2T to 4T, S for sizes 4 to 6 years, M for sizes 6x to 8 and L for sizes 10 to12. Launch Date: October 17, 2006. 12/6/2006 (MSRP: $51.50; Age: 2 and Up)



Boys Knight Costume by PUPPET WORKSHOP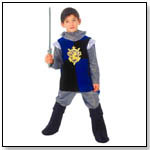 This knight costume features a blue-and-black flocked bodice with a metallic gold emblem on the front. The top's sleeves and pants are made of a high-quality metallic mesh. Black boot covers, a metallic hood and a plastic sword are also included in the kit. The costumes are available in XS to fit sizes 2T to 4T, S for sizes 4 to 6 years, M for sizes 6x to 8 and L for sizes 10 to 12. 12/6/2006 (MSRP: $41.50; Age: 2 and Up)



Community Helper Costume Collection by BRAND NEW WORLD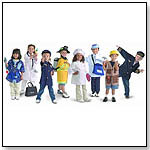 Pride in the community starts here with these everyday heroes. Developed specifically for the Child Care industry, the Community Helper Costume Collection promotes the ultimate in child safety and durability. Details are embroidered and the soft hats and plush accessories have a realistic appeal, without any hard surfaces or sharp edges. Each of the eight costumes comes with a curriculum of activities. 6/12/2006 (MSRP: $239.95; Age: 3 to 6)



Fairy Dancer Dress by FAIRY FINERY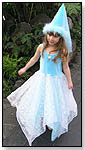 The Fairy Dancer Dress features a full skirt with multiple layers of silky chiffon fabric. The skirt is topped by a sleeveless bodice of Lycra knit velvet. Embroidered trim and ribbons complete the fairy look. It is available in candy pink, fuchsia, purple, coral, copen blue, lilac, pink and teal. Medium fits girl sizes 4-6x; large fits sizes 8-10. Hand wash, drip dry. 12/6/2006 (MSRP: $59.00; Age: 2 and Up)



Jr. Astronaut Space Helmet by AEROMAX INC.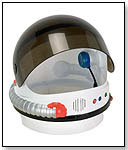 Kids are now able to blast off to outer space and beyond with the Jr. Astronaut Space Helmet, which features high quality construction and amazing details. It includes built-in sound chips, a spring loaded retractable shield, a mock boom microphone, and an official looking NASA logo. This product received the Oppenheim Toy Portfolio Platinum Award for 2007. Launch date: March 2005. (

Watch Video) 11/10/2006 (MSRP: $49.95)



Wrap-n-Rides — Dragon by AEROMAX INC.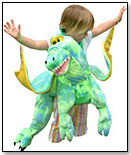 Kids who have a hankering for firey breath can slip on this plush stuffed dragon and steam things up a bit. There are 20 wild styles of wrap-around costumes to choose from, including Crocodile, Duck and Dolphin. 8/17/2006 (MSRP: $39.95; Age: 3 to 5)



Velvet Boa Cape by FAIRY FINERY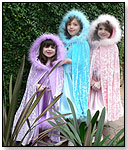 Crushed stretch velvet and fluffy boa make this the cape the best! Finish any outfit with this top quality, washable garment. Perfect for pageants, skating, or royal coronations! Velcro at neck makes it easy on and off- so safe! So many colors to choose from. 2/24/2006



Knight's Tabard and Helmet by FAIRY FINERY



9 out of 10 Knights agree - our medieval tabard will last through many a battle. Wool blend felt with finished edges, metallic knit helmet – Dragon felt crown sold separately. 2/24/2006



---
---


Copyright © 2023 TDmonthly®, a division of TOYDIRECTORY.com®, Inc.