March 5, 2021

January 2007 | Vol. VI - No. 1


My Best Sellers: Treehouse Toys
High-Quality Materials and Imagination Reach the Top
In this issue of

TD

monthly, Kathleen Tutone, owner of Treehouse Toys in Portsmouth, N.H. and Portland, Maine, and co-owner of Magicforest, shared some of the qualities that have made her specialty toy stores a success for more than 10 years (Read More). Here she shares some of her best-selling toys with other specialty toy retailers:
Beaver by FOLKMANIS INC.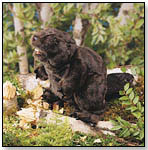 This eager beaver is ready for action. As imagination-driven little hands operate the lifelike animal, he can swim, gnaw forest wood for a home, and build a dam. It features realistic paws and a mouth with incisors. Folkmanis has the "finest quality puppets; assortment so extraordinary," Kathleen Tutone, owner of Treehouse Toys in Portsmouth, N.H., told TDmonthly. 12/6/2006 (MSRP: $27.99)



Clyde Brown Rabbit by TRUDI SPA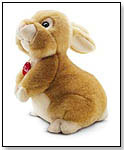 A Treehouse Toys exclusive in North America (Treehouse Toys is the only authorized dealer), Trudi offers a line of quality-manufactured, cozy plush animals. Many of these stuffed animals come in darling poses that children will find captivating. There's a lifetime guarantee on all Trudi products, which are made under direction of master artisans. Plush by Trudi are "manufactured to perfection," according to Treehouse Toys owner Kathleen Tutone. 12/6/2006 (MSRP: $25.00; Age: 1 and Up)



Enchanted Forest by RAVENSBURGER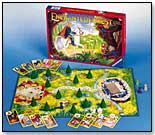 To set up the game, kids snap one treasure into the bottom of each tree and place the trees where indicated on the game board. Playing pieces are placed near the village on the game board, which serves as the starting area. The king's castle reveals the treasures kids must search for throughout the forest. Once the treasure's been found, it must be announced to the king. The first player to correctly announce the location of three treasures wins. For two to six players.
— "We believe that games unite a family and keep kids off television and electronic games," Kathleen Tutone, owner of Treehouse Toys in Portsmouth, N.H., told TDmonthly. 11/28/2005 (MSRP: $24.99; Age: 6 and Up)



Breakdown Train by RC2 BRANDS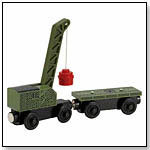 This train comes to the rescue of ailing vehicles in the rest of the Thomas the Train wooden line. It provides a great, fun way for kids to learn the value of helping out folks (or trains) in distress. Thomas the Train "has such a strong character base and teaches kids how to play together," Kathleen Tutone, owner of Treehouse Toys in Portland, Maine, told TDmonthly. 12/6/2006 (Age: 2 and Up)



Control Pad by ROKENBOK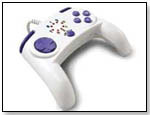 This control pad is a center for cooperative play. Using the control pad, up to four drivers can engage in play in the Rokenbok remote control play/fun system. It teaches cooperative play skills, and offers the same fun as other model vehicular play systems. Treehouse Toys in Portsmouth, N.H. is proud to carry this product, according to owner Kathleen Tutone. 12/6/2006 (MSRP: $29.99)



Western Papo Cowboys – Sheriff 5 Figure Lot by HOTALING IMPORTS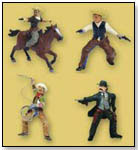 These highly detailed figurines and accessories are hand-painted and historically accurate. Almost all Papo figurines can stand on their own or ride any of the horses. "The concept of creative imaginative play continues to be something that retailers and parents are very pleased with," Larry Hotaling, president of Hotaling Imports, Papo's U.S. distributor, told TDmonthly. "It's something that's [otherwise] lacking with today's children ... Papo's been very well received." New little figurines by Papo are best sellers at Treehouse Toys in Portsmouth, N.H., owner Kathleen Tutone said. 12/6/2006 (MSRP: $3.98; Age: 3 to 12)



The Zodiac 1,000-Piece Glow-in-the-Dark Puzzle by RAVENSBURGER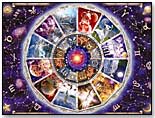 Created by David Penfound, a young and talented fantasy artist, this complicated puzzle includes detailed illustrations of the 12 zodiac signs. Measuring 20" x 27" when completed, this puzzle serves as a useful tool when opening up young minds to the world of astrology.
— Lorena Lopez, manager at Puzzle Zoo in Santa Monica, Calif., said this puzzle is a hot property. "It sells really well," she said. "People really seem to like the 1,000-piece [puzzle]."
— The "quality of their puzzles is probably the best in the world," owner Kathleen Tutone of Treehouse Toys in Portland, Maine, told TDmonthly.
— Ravensburger, a German-based jigsaw manufacturer, is one of the largest and best-known puzzle-makers in the United States and abroad. 9/30/2005 (MSRP: $13.99; Age: 10 and Up)



---
---


Copyright © 2021 TDmonthly®, a division of TOYDIRECTORY.com®, Inc.