April 23, 2021

February 2007 | Vol. VI - No. 2

---
A No. 5, With Plush on the Side
Companies Order Up Educational Combos
"Specialty stores are going to be able to create a Poppo package of games, books, toys and plush characters." — Michael Vien, Poppo Brands

Though some manufacturers of educational products are sticking with simplicity, others indicate that combos and extras are what people want. One or two educational tools don't cut it, and trends support supplemental materials that create a well-rounded experience.



Kidini Inc. (ToyShow), for example, plans to release a "cartoon version DVD" of its educational CDs, President Tom Stopyra told

TD

monthly Magazine. And the company is considering stuffed animals, "trying to gear our product toward what people really want," he said.

Expanding Education

Spazzmania Entertainment offers a backpack with two educational DVDs and a plush bear "designed to engage a child to interact," President Lin Tam said.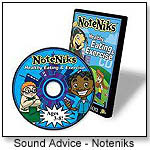 Sound Advice educates with comics in a line that includes a CD, games, Noteniks cards and posters, and even T-shirts.

"Kids are drawn to colorful, animated figures that look and talk like themselves," CEO Mindy Myers told

TD

monthly.

Poppo Brands (ToyShow) games Poppo! and Zotto are not on their own for long.

"Specialty stores are going to be able to create a Poppo package of games, books, toys and plush characters," Chief Executive Optimist Michael Vien said, adding that there will eventually be a Poppo Pals virtual world.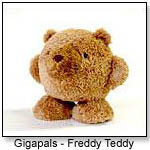 President Andrew Donley of Gigapals revealed that his company also has "exciting plans in the works" to complement the current "Learn to Have Fun!" CD and plush characters.

A Single Focus

Path to Math and Reading prefers a one-product focus and well-known format. "Cards have been popular for thousands of years" and have user-friendly appeal, President Siva Heiman noted about her phonics game, Word Builders.

The KidsWealth Money Kit also stands alone, but with a big message. "The [kit] and the program behind it really are looking to change a mindset. … to replace the piggy bank mentality of save and spend, and start talking to children at a young age about the mindset of creating wealth," Vice President of Business Development Rob Sansome told

TD

monthly.

Read on to learn more about the latest educational products:
Word Builders by RESOURCES FOR READING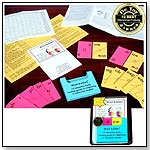 Developed by a retired teacher, this product helps children practice reading, writing, spelling, vocabulary, word puzzles, and social and game-playing skills. Sixty phonics flash cards can be used to construct 1,015 words by combining beginning and ending cards. The flash cards "can also be used as game cards to play 12 different enjoyable family reading games for beginning to advanced readers," Inventor Siva Heiman told TDmonthly. In 2006, the product was named one of Dr. Toy's 100 Best Children's Products and 10 Best Educational Products. Launch date: May 2007. 11/14/2006 (MSRP: $11.99; Age: 5 to 12)



KidsWealth Money Kit by KIDSWEALTH (USA) INC.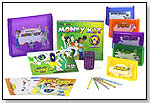 The KidsWealth Money Kit is changing the way kids view life and manage money forever. Recommended by money experts, the KidsWealth Money Kit will give kids a financial edge as they grow into their teens and go off to college. The simple, fun and powerful program teaches children about money while enhancing their self-esteem and self-confidence, and empowering them for success. It was named one of the 100 Best Children's Products of 2006 by Dr. Toy, as well as one of the 10 Best Socially Responsible Products. Launch date: July 2006.
— "We believe that teaching money to children is the responsibility of parents and must begin at home to be effective," Rob Sansome, vice president of business development, told TDmonthly. "The KidsWealth Money Kit provides parents with a fun and simple tool to begin that process." 11/10/2006 (MSRP: $39.95; Age: 4 to 12)



Poppo! by POPPO BRANDS LLC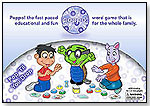 Poppo! is a fast-paced word game that is educational and fun for the whole family. Parents want fun, challenging and educational activities for their kids. Kids want to play right away, hate to wait, love challenges and definitely want to win. Peter Poppo and his pals come together in this exciting, new game specially designed for emerging readers. Your child pops the lettered dice in the poppers and matches them with the word or picture on the card. Being able to rearrange and assemble letters into words in a fast-paced setting is challenging and fun. Once children master the fundamental connection among the letters, the words and the pictures they see, they will be well on their way to becoming excellent readers. Poppo! received a 2007 Major FUN Award, The National Parenting Center's 2007 Seal of Approval and a Spring 2007 Best Products Award from Dr. Toy.
— "We offer educational, character-building products that help to bring adults and kids together," Chief Executive Optimist Michael Vien told TDmonthly. "Specialty stores are going to be able to create a Poppo! package of games, books, toys and plush characters in a way that will let customers consume products in the way they want to, by interacting simultaneously across multiple-delivery methods." He added that there will soon be a Poppo Pals virtual online community for kids and parents to learn and play together.
— Poppo! garnered a TDmonthly Top Toy 2007 award for being a simple, yet useful, educational word game with the undeniable fun factor of poppers. It also introduces new characters and thrives off of the company's well-articulated and executed mission of enriching lives through play. (

Watch Video) 10/27/2006 (MSRP: $24.99; Age: 4 and Up)



Zotto by POPPO BRANDS LLC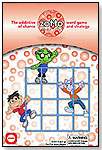 Zotto is the addictive word game of chance and strategy. The object of the game is to have fun, of course, and to make as many words with the highest point value as possible from among the random letters popped. Form as many three- to four-letter words as you can by joining letters up, down, side-to-side and diagonally. Everyone who plays Zotto and has fun wins. The player with the highest overall score wins the game, too. Intensely addictive and exceptionally challenging, Zotto is excellent fun for the whole family. 10/27/2006 (MSRP: $14.99; Age: 8 and Up)



The Bear Bear and Messer Combo Package by SPAZZMANIA ENTERTAINMENT INC.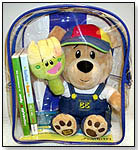 This package includes two award-winning educational DVDs, "The Bear Bear and Messer Show: Shapes and Colors" and "The Adventures of Andy Applebutter," as well as Bear Bear and Messer plush toys in a clear backpack. The DVDs are targeted to ages 2 to 5 and 4 to 7, respectively, and teach color identification, word recognition, social skills and life lessons. Both come with a free downloadable activity book. The product received the 2007 Teachers' Choice Award for the Family.
— President Lin Tam of Spazzmania Entertainment believes her product will do well in specialty stores "because there are not enough educational toys or DVDs that really focus on that market. These … are designed to help bridge a gap of communication between parent and child," she added. "Both shows have garnered excellent awards and reviews." Launch date: Fall 2006. 1/3/2007 (MSRP: $29.98; Age: 2 to 7)



Kidini Double CD Set by KIDINI INC.

Help your child learn how to recognize, avoid or escape dangerous situations with the fun and friendly musical lessons of seven characters — all members of the Kidini Team. The Lesson & Song CD contains the stories and lessons of all seven characters. Each story and lesson is followed by a song for reinforcement. The Double CD Set also includes a 12-page booklet with the words to each of the songs.
— From focus groups, "we found out that the parents like it because it gives [them] a means to talk to their children," Kidini President Tom Stopyra told TDmonthly. And, "the songs themselves, with the reinforcing lyrics, get the children involved." (

Watch Video) 12/29/2006 (MSRP: $24.95)



---
---


Copyright © 2021 TDmonthly®, a division of TOYDIRECTORY.com®, Inc.