April 14, 2021

March 2007 | Vol. VI - No. 3

---
Dolls: Only Hearts Are All Heart
Kids and Grandmas Fall for Poseable Fashion Girls
"I sell a lot of them. The price is reasonable." — Kim Hobbs, Hobbs House of Dolls

From the heart of Georgia, grandmas, moms, daughters, collectors and a retailer turned their critical eyes to soft, poseable 9" fashion dolls known as the Only Hearts Club (ToyShow). The dolls received raves from the kids and their caretakers, who found the toys, their clothes and accompanying books wholesome and playable. They also sell well, noted the storeowner.

Dolls are rated with from 1 to 5 TD stars (for

TD

monthly!); 5 is the highest mark.

Roundtable participants included Ruth Mandt with her granddaughters Paige (6) and Brielle (10); grandmother Barbara Smith; Amanda Forrest with her daughters Sydney (7) and Savannah (6); Kim Hobbs, owner of Hobbs House of Dolls in Marietta, Ga.; and doll collector Brenda Oxford.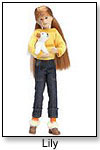 TD
monthly rating:





Moms and Grandmas Speak Out

"They are the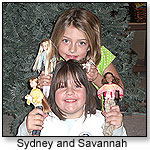 cutest fashion dolls I've seen," said Smith. "They dress like my granddaughters."

"The best thing about these dolls is they are poseable," added her daughter Amanda.

Mandt noted that the dolls are "wholesome, encourage the children to read, and promote family values."

What the Kids Said

The children acted out the roles of the dolls in interactive play. "I'm Taylor!" they'd shout, or "I'm Karina!"

Sydney and Savannah raved, "We like the dolls because we can comb their long hair, they have pets, and we can take them with us in the car and play with them while riding."

The kids also appreciated that the dolls were soft enough to sleep with and could fit into their other dollhouses and cars.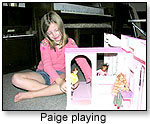 A Collector's Opinion

Oxford wouldn't collect the Only Hearts, "but I would buy these dolls for a child. They have cute faces and look like the children you see everyday."

A Retailer's Evaluation

Hobbs sells the Only Hearts at her store.

"Mothers like the wholesome quality of the dolls," she said, adding that the values they promote through reading and role-play were a big selling point. "I sell a lot of them. The price is reasonable."

How to Improve Them


"I would make the feet vinyl so the shoes would fit better," said Amanda.

"I would like to see more characters of the dolls so the kids can keep adding to their collections," suggested Mandt.

Would You Like Another Like This One?

"After the girls received the first three dolls, I went right out and bought the other three for them," summed up Smith.

In conclusion, the Only Hearts dolls were a real hit with children and those who buy for them.

Here's more info on the Only Hearts:
Only Hearts Club – Taylor Angelique by ONLY HEARTS CLUB GROUP LLC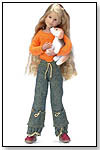 The Only Hearts Club dolls are favorites with moms and grandmas who want to foster wholesome play and role-modeling for their little girls. Nine-inch Taylor Angelique says, "My heart melts for cute critters. Kittens, puppies, birds, rabbits, even goldfish. I love them all." She comes with her pet dog, Patches. Girls can read her storybook, "It's Hard to Say Goodbye," which tells how the Only Hearts Club was formed.
— "They loved them," Ruth Mandt, a TDmonthly Dolls Roundtable participant said of her granddaughters' reactions to the Only Hearts Club dolls. "They want more of these." (

Watch Video) 1/4/2007 (MSRP: $18.00; Age: 3 and Up)



Only Hearts Club – Briana Joy by ONLY HEARTS CLUB GROUP LLC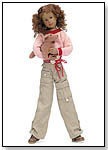 The Only Hearts Clubs dolls are based on real little girls, their friendships and their styles. Nine-inch Briana Joy says, "I love the heart-pumping action of sports. Soccer, basketball, gymnastics, rollerblading, surfing — you name it, I'm into it. I believe in team spirit. Put on your gear, join my team, and let's play!" She comes with her pet dog Longfellow™. Girls can read her storybook, "Teamwork Works," to find out about her dilemma on the soccer field. 1/4/2007 (MSRP: $18.00; Age: 3 and Up)



Only Hearts Pets – T.T. the Monkey by ONLY HEARTS CLUB GROUP LLC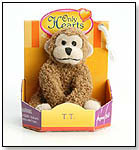 About 2" tall, these loveable plush pets have Velcro paws that allow them to hold hands to form bracelets, necklaces and barrettes, or to hold on as a backpack, pen, or pencil buddy. Each pet has its own name, is packed in a brightly colored open gift box, and includes a handy backpack clip. Other little friends include Smokey the Pig, Hip-Hop the Frog, Howie the Cow, Tiny the Elephant and Wags the Dog. "It's very unusual to find a plush product this size, 2" tall, because of the tremendous amount of detailing that goes into the process," President Len Simonian told TDmonthly. Launch date: Fall 2006. 11/20/2006 (MSRP: $2.99)



It's Hard to Say Good-Bye by ONLY HEARTS CLUB GROUP LLC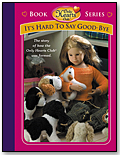 When her friend loses her dog, Taylor Angelique finds a new puppy for her. But will Taylor Angelique keep the cute little puppy for herself? "We got a lot of feedback from specialty retailers on these books and incorporated it in our changes," Len Simonian, president of Only Hearts Club, told TDmonthly. "The books are now larger, illustrated and are true hardcovers. They're very important to our line because we're a content-based line that teaches girls to listen to their hearts and do the right thing." 6/5/2006 (MSRP: $3.99)



---
---


Copyright © 2021 TDmonthly®, a division of TOYDIRECTORY.com®, Inc.