May 11, 2021

February 2007 | Vol. VI - No. 2

---
Dolls: Move Over PlayStation!
New Dolls Encourage Customers to Get Involved
Being a doll just isn't enough anymore. Three companies told

TD

monthly Magazine they're using video games or the Internet to make doll play more relevant to today's kids. Playhut's (ToyDirectory) Go Live MystiKats dolls are controlled by a handheld game, Princess Zara (ToyDirectory) comes with an E-pal card that accesses an online world, and Mattel's remote-control Elina makes her cartoon DVD counterpart fly in synch with her movements.

Other manufacturers are using dolls to teach kids to give: Girls who buy Karito Kids by KidsGive (ToyShow) choose the charity that a percentage of their purchase goes toward, and Jasmine the Butterfly Girl from Wildwood Media is designed to inspire children to protect nature. Entering two-by-two, Noah's Pals from Caboodle! Toys (ToyShow) are produced in editions that reflect their endangered status, and the company donates a percentage of its profits as well.

Here are some of the other innovations from the 2007 doll world:
Tyler Wentworth® Convertible Basics™ Basic Black Fashion Dolls by TONNER DOLL COMPANY


Each basic doll includes two sets of interchangeable feet — one with a jointed ankle and flat foot, and the other with an arched high-heel foot — and corresponding sandals and high heels. Tyler (center left), Sydney (center right), Jac (far left) and Layne (far right) each come dressed in swimwear, and include sunglasses and a custom display stand. Tyler Wentworth and friends have an extensive wardrobe of separately available clothing and accessories.
— "Today's Tyler incorporates finely engineered jointing for the ultimate in posing ability. The newest innovation of detachable feet adds to the versatility of fashion representation and posing. … Continued development of Tyler's articulation has promoted her from a 'display' doll to a fine 'play' doll," Tom Courtney of Tonner Inc. told TDmonthly. Launch date: Spring 2007. 1/9/2007 (MSRP: $79.99; Age: 9 and Up)



Go Live MystiKats: Siva I-Fashion Combo Pack by PLAYHUT INC.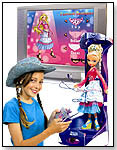 With Hollywood glamour style, MystiKat Siva likes shopping trendy Hollywood shops and has the power to transform into any living thing. She's part of a new line that merges traditional play patterns with highly popular video game technology for unique interactive play. The beautiful Go Live MystiKats dolls interact with children in ways that have never been seen before, allowing them to play in traditional ways, but also virtually interact with the doll, and have access to tons of cool games.
— "When the MystiKats doll is placed in the doll stand, and the game cartridge is inserted into the handheld game unit, the animation of the doll appears in the handheld to begin game play!" said Robert Rudman of Playhut Inc. Launch date: Fall 2006. 1/12/2007 (MSRP: $69.99; Age: 4 and Up)



Owen and Olivia Ostrich – Noah's Pals Series A by Caboodle! Toys LLC (Noah's Pals)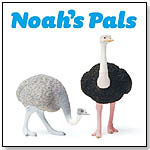 Ostriches are the largest living species of bird. Although they can't fly, they have very good vision and hearing, which means they can sense predators like lions from a great distance and quickly speed away. Built to a 1:24 scale, Owen keeps watch and stands 4.0" tall while Olivia extends 3.3" long while looking for food on the ground. The ostriches are classified as a "common" animal and are available in unlimited editions. "Vulnerable" animals are available in limited editions of 20,000 pairs and "endangered" animals are available in limited editions of only 10,000 pairs. Each male + female pair of Noah's Pals comes with a collectible ID Card.
— "Caboodle! Toys is the first company to reward collectors directly for their efforts," the company's Steve King told TDmonthly. "When collectors gather and register the entire series of Noah's Pals, Caboodle! Toys rewards their diligence by sending a Caboodle! — a box of special, exclusive rewards." Launch date: January 1, 2007. 12/13/2006 (MSRP: $8.00; Age: 3 and Up)



Jasmine the Butterfly Girl in her chrysalis Pod by WILDWOOD MEDIA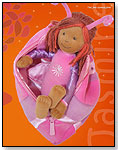 This beautiful butterfly girl comes snuggled in her very own chrysalis, just like a real butterfly. Jasmine brings her environmental message in a unique and fun way. With her bug-shaped body and gorgeous colored wings, she will inspire children to imagine they are the protectors of nature too. This toy was inspired by nature, and developed to give something back. Launch date: August 2007.
— "We believe there hasn't been a toy that encourages children to think about the environment, and that by caring for nature we can all help in some small way," David Hughes of Wildwood Media told TDmonthly. (

Watch Video) 10/13/2006 (MSRP: $29.99; Age: 3 and Up)



Princess Zara Doll – "Making of a Princess" by PRINCESS ZARA INC.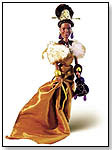 "Making of a Princess" brings a vibrant history and comes with the following: a 40-minute animated DVD of Princess Zara and her ancestors, featuring three inspiring stories spanning three generations connected by a family heirloom; a jewelry box with a jewelry kit; and an E-pal card invitation to Princess Zara's online world where girls can sign in with their secret code and write and receive letters from the Princess. Other dolls in the series include "Hip-pop Diva," "Exotic Jewels of Africa," "Dressmakers of Zaboomga" and "Wardrobe of Gold." Launch date: February 2007.
— "I think people appreciate having multicultural dolls," commented Mary Sisson, owner of Kazoodles in Vancouver, Wash., in late spring 2007. (

Watch Video) 1/9/2007 (MSRP: $19.99; Age: 6 and Up)



Barbie® Fairytopia™ Magic of the Rainbow™ Rainbow Adventure™ Elina™ Doll and DVD Game by MATTEL INC.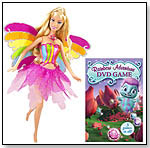 Elina brings girls never-before-experienced technology in a doll by acting as the remote control in an exciting DVD adventure game. Girls can fly her to the right or left and interact with the game, traveling through worlds and trying to capture all of the magical gems in order to create a rainbow and save Fairytopia. Elina has rainbow wings that flutter with the push of a button on her back, and wears a petal skirt with a colorful bodice, just like in the story.
— This "doll delivers an entirely new way for girls to play with fashion dolls — combining the adventure and excitement of DVD game play with fantastical fairy doll play," Michele Sturdivant of Mattel Brands Public Relations told TDmonthly about the product's innovation. 1/8/2007 (MSRP: $24.99; Age: 3 and Up)



Riding School by TOP SHELF HOLDINGS LLC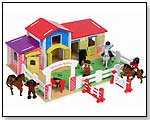 Children love to "saddle up" with this colorful equestrian playset, which comes ready-to-play with four realistic horses with bridles and removable English saddles, two jumps, one saddle horse, and four flexible wooden equestrian dolls. The buildings feature five working doors and the roof pieces can be removed for plenty of "indoor" and "outdoor" play. The set assembles in minutes without screws or hardware. Launch date: March 1, 2007.
— "This year Top Shelf Holdings LLC has pushed the envelope of our 'ready-to-play playset' concept by combining different materials and components — whatever is necessary to make the perfect equestrian playset," Eric Meade of Top Shelf Holdings told TDmonthly. "Heritage Playsets includes all the figures, animals and other accessories that a child would need to play with the playset immediately." 1/5/2007 (MSRP: $99.95; Age: 3 and Up)



Blue Ribbon Horse Collectibles Clydesdale by SAFARI LTD.®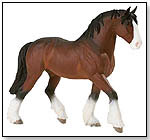 Safari's Blue Ribbon Horse Collectibles are unique in the marketplace for a variety of reasons. They feature superior sculpting from one of the top horse sculptors in the world, showing true musculature just like a real horse. Superb hand painting enhances the beauty of each figure. The large 7"-high size adds play value, and there's attractive gift packaging with five-language educational information included with each horse. Launch date: January 2007. (

Watch Video) 1/5/2007 (MSRP: $14.00; Age: 3 and Up)



Maximum Cat Plush by FAUX PAW PRODUCTIONS INC.

These and other plush toys complement the Bowzers and Meowzers property series of six new children's books written in rhyme. Intended for "early listeners, young readers and the child in all of us," the books and plush toys have a unique and distinctive art style, dazzling and vibrant color, inspiring motivational stories and the newest, most cherishable, "charmsical," memorable characters with the potential to become entertainment classics. The soft and smushable features of these characters are a fresh take on adorable and desirable new plush toys. 12/7/2006



Incredible Creatures Hermit Crab by SAFARI LTD.®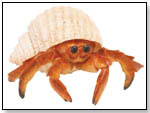 Part of the stunning Incredible Creatures series, this hand-painted, phthalate-free Hermit Crab depicts how hermit crabs are never far from their homes because they carry them on their backs. The product is soft to the touch for added realism.
— "Five-language educational information that teaches children about their fragile planet Earth and her endangered wildlife," makes this product stand out, Teresa Duddles of Safari Ltd. told TDmonthly. Launch date: January 2007. (

Watch Video) 1/5/2007 (MSRP: $5.50; Age: 3 and Up)



Rapunzel by MARIE OSMOND DOLLS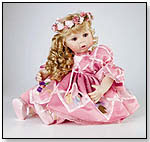 "Once Upon A Dress". . .there was a beautiful porcelain princess with long locks of golden splendor, by Marie Osmond. Her name was Rapunzel, and hers is a captivating story to tell of life locked in a tower and the power of healthy strong hair, as told along the skirt of her lovely gown. Rapunzel is a collectible doll sculpted by Karen Scott.
— "Rapunzel's dress is highly detailed in the Camelot-era styling, with ribbon criss-cross detailing and felt character images inset into "diamonds" along the edge of her hem," Marie Osmond Dolls told TDmonthly. Rapunzel's image on her skirt "has a long lock of hair that you can untie and let down!" Launch date: January 2007. 1/12/2007 (MSRP: $159.95)



Rocking Pals by B&F GIFTS CO., LTD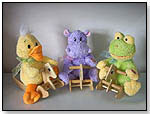 Kids can choose a soft and happy-looking duck, hippo or frog to be their rocking buddy. Rocking Pals are unique because they combine "plush toys, mechanism function and wooden parts. … It's not only a toy, but also a decoration," Director Hopin Chan of B&F Gifts Co. told TDmonthly. Launch date: November 2006. 1/5/2007



Black Ice-Bat by PRETTY UGLY LLC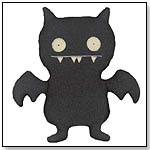 Ice-Bat, comes from an Ice Cave and loves hiding inside Ice Chests. Everything he touches turns to Ice, yet profoundly he warms your heart. Ice-Bat thinks you are cool and he wants to chill with you. He wants to hang out with you... or just hang upside-down, if that's OK with you.
— These dolls are "unique in the style and design, and appropriate for all ages," Victoria George of Victoria George Public Relations told TDmonthly. Launch date: January 2007.
— This is a best-selling Halloween-type item for Mike DiAndrea, manager of Hardware Centre, Inc., in Paoli, Penn., "mostly because we don't do a whole lot with Halloween." (

Watch Video) 1/5/2007 (MSRP: $20.00; Age: All Ages)



Best Pals Rag Dolls – Kathy and Janet by KATJAN INC.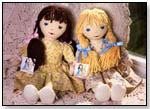 Kathy and Janet Lennon of KatJan Inc. (two of the famous singing Lennon sisters) have introduced Best Pals dolls. The 16" charming little rag dolls in this limited edition are individually numbered for added collectibility. Features include embroidered faces, yarn hair, "Best Pals" bracelets and removable clothing and accessories. The dolls were nominated for a DOLLS Award of Excellence by Jones Publishing in January 2007.
— This product stands out from the competition because "these huggable rag dolls are exact replicas — right down [to] the pattern in [the] fabrics — of the dolls that Janet and Kathy Lennon grew up with, handmade for them by their mom and "nana" over 50 years ago," Roxi Elfering of Katjan Inc. told TDmonthly. Launch date: August 2006. (

Watch Video) 1/5/2007 (MSRP: $40.00; Age: 2 and Up)



---
---


Copyright © 2021 TDmonthly®, a division of TOYDIRECTORY.com®, Inc.