April 10, 2021

February 2007 | Vol. VI - No. 2

---
Little Ones: Strike Up the Digital Band
Music Takes the Lead in Innovative Toys for Tots
Fisher Price's summer 2006 launch of an MP3 player for ages 3 and up was a remarkable innovation in the movement for "kidult" electronics (VIEW ARTICLE), and yet, the trend goes further. This month, Peapod Toys (ToyShow) releases a headphone-free digital music player designed for children as young as 1 year, and Naxos of America (ToyShow) is offering downloadable classical tunes for the tiniest of babes, manufacturers told

TD

monthly Magazine.

See what other items, musical and otherwise, are tuning the market for little ones:
The Perfect Lullaby MPkey Downloadable Classical Music Collection by NAXOS OF AMERICA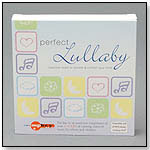 The Perfect Lullaby MPkey is a downloadable music collection with four hours of beautiful classical music to soothe children. Produced by Naxos of America in partnership with eMusic, a leading online music download service, the Perfect Lullaby MPkey guides consumers to a special page on the eMusic site with step-by-step instructions and provides a pass code to automatically download tracks as universally-compatible MP3s. Listeners can enjoy the music by playing it on their computer, transferring it to a portable device — such as an iPod — or burning it to a CD. The Perfect Lullaby also includes a full-color booklet with words to famous lullabies. 1/5/2007 (MSRP: $14.99; Age: 0 to 1)



SweetPea3 MP3 Player for kids by SweetPea Toy Company Ltd.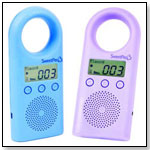 The SweetPea3 is a fully featured MP3 digital music player designed for infants and toddlers. It stores two hours of music or stories, and allows children as young as a year old to safely listen to music over the built-in speaker. The ultra-simple controls and robust enclosure combine to deliver a satisfying audio experience for children and parents alike.
— "This is the only digital music player that features a built-in speaker and does not require young children to wear headphones," Dan Lemay of Peapod Toys told TDmonthly. "All other players on the market rely on headphones and if they do offer a speaker option, it is in the form of a large docking station." Launch date: February 11, 2007; available May 2007. (

Watch Video) 11/27/2006 (MSRP: $59.95; Age: 0 to 6)



Exercise Party by CASABLANCA KIDS INC.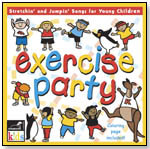 Designed to get young bodies up and moving, Exercise Party features some of the best children's artists, including Sharon, Lois & Bram, Parachute Express, Dog on Fleas and Jack Grunsky. This CD first warms up the muscles, then gets hearts pumping and bodies moving, and ends with cool down songs. A coloring page is included. This product received a spring 2007 Parents' Choice Award and 2007 National Parenting Publications GOLD Award.
— The CD differs from similar products because "the movement songs all cheerfully encourage the listeners to participate in a fun, friendly way," A & R Manager Ricki Glinert of Casablanca Kids told TDmonthly. Launch date: January 30, 2007. 1/5/2007 (MSRP: $5.95; Age: 3 to 6)



Jeff Gordon NASCAR Walker by DELTA ENTERPRISE CORP.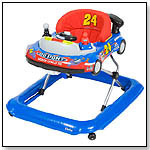 This innovative product features authentic NASCAR sounds and decals. Product features include adjustable height, four-wheel stability, a washable seat cushion, and interactive sounds and lights. This walker is a must-have for the growing NASCAR fan base, and appeals to parents just as much as children.
— "Its 'car-like' design and innovative NASCAR features allow it to stand out from its competition," Jeff Meyer of Delta Children's Products told TDmonthly. 1/12/2007 (MSRP: $59.99)



Sea Wall Graphics by WEE GALLERY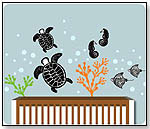 These easy-on, easy-off wall graphics serve as a creative way to decorate Baby's space. The stunning black-and-white wallscapes will catch Baby's attention, and can be placed on the wall, under the shelf, peeking out from behind towels or anywhere. The pack includes two turtles, two seahorses, two stingrays, 10 seaweed graphics, and 30 bubbles. 1/12/2007 (MSRP: $38.00; Age: 0 and Up)



Adventures With Connor and Jaden: Summer Fun by BOOGIEBUBBLE PRODUCTIONS INC.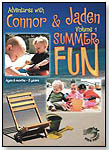 The "Adventures With Connor and Jaden" DVD series focuses on how two toddlers and best friends, Connor and Jaden, grow and learn during adventures at the park, the beach and swimming. These two energetic boys are joined during their adventures by other friends, Bella and Julia, who further help demonstrate how toddlers interact in a positive and productive way. The series is narrated by two 6-year-olds who deliver positive messages to children on issues such as sharing, safety and respect for others. 1/9/2007 (MSRP: $15.99; Age: 1 to 3)



Little Steps by TOPICS ENTERTAINMENT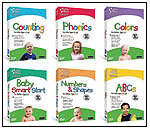 "Little Steps" is a new children's learning and discovery DVD series developed specifically for babies and toddlers. It is unique with colorful packaging, the latest in high-quality computer animation and live images, and a competitive SRP. For babies, the "Little Steps" series includes six individual DVD titles including "Counting," "ABCs" and "Baby Smart Start." For toddlers, there are four "Wild Animal Baby" DVDs produced by the National Wildlife Federation. The mixture of interactive animal- and nature-themed investigations encourages children to explore nature using their senses. Launch date: November 1, 2006. 1/5/2007 (MSRP: $9.99; Age: 0 and Up)



Lamaze Spin & Explore Garden Gym by LEARNING CURVE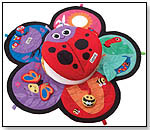 The Lamaze Spin & Explore Garden Gym is the perfect way to engage baby in critically important tummy-time play. Employing a colorful play mat with varying texture and layers, baby will be visually and physically stimulated by the fun developmental features. The gym's design encourages physical development as baby works to strengthen upper- and lower-body muscles. As baby grows, the mat also becomes an environment for floor play. The gym engages baby and creates a full developmental environment to explore. Launch date: January 2007. 1/5/2007 (MSRP: $49.99; Age: 0 and Up)



Dinoluggage by AMERICAN INGENUITY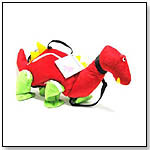 This dinosaur-shaped luggage has zippers in the body and feet to hold children's favorite items.
— Patrick Paulus of American Ingenuity told TDmonthly Dinoluggage stands out because "it's a highly huggable pal who carries around all your favorite stuff. Dinoluggage is a bag and a stuffed animal. Two in one!" Launch date: January 1, 2007. 1/5/2007 (MSRP: $24.95; Age: 4 and Up)



ZipBinŽ Train Depot Play Set by NEAT-OH! INTERNATIONAL LLC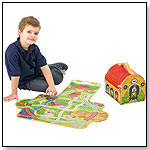 The ZipBin Softie Train Depot is a soft-sided, train depot-shaped and decorated carrying case that converts to a village and train yard playscape. The tracks on the playscape match the popular wooden trains. A Country Stable bin is also available in the Softie line. This product was previously catalogued under the name ZipBin® Softie™ Train Depot Playscape (changed January 2009).
— "The manageably sized shape of the bin now conforms to the concept... and second, the products are soft-sided, adding a tactile sense of delight," Gerry Linda, director of marketing for Neat-Oh! International, told TDmonthly about the product's distinctiveness. "All ZipBin products are characterized by the unique convertibility from bin/storage form to playscape and back." Launch date: February 2007. (Watch Spanish Video) (

Watch Video) 1/4/2007 (MSRP: $16.99; Age: 3 to 8)



ExerSaucer Triple Fun by EVENFLO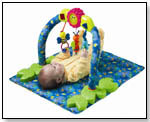 This product helps babies reach 10 developmental milestones, such as the development of fine motor skills and hand-eye coordination, as well as visual development through nine age-appropriate pond-themed toys. The activity center exercises baby's body and mind and builds musical development with a variety of songs, sounds and phrases.
— The Triple Fun stands out from its competition because it "grows with the child. … It goes from playmat for newborns [to] ExerSaucer and activity table for up to 24 months," Julie Bruhn of Zeno Group told TDmonthly. "The three-position height adjustment provides maximum usage and value while the flip-down feet and locking seat offers additional stability for younger babies." Launch date: December 2006. 1/5/2007 (MSRP: $119.99; Age: 0 to 2)



---
---


Copyright © 2021 TDmonthly®, a division of TOYDIRECTORY.com®, Inc.