January 26, 2022

April 2007 | Vol. VI - No. 4

---
Mass Market: Plain Puzzles Battle Electronics
Cardboard Must Compete With Bells and Whistles
"We stock puzzles year round, but it's not really one of our best sellers." — Stacey Black, Target

According to Joel Wildman, a toy-industry sourcing specialist with The Rep Org Company, puzzles are one of the few areas where licensing has not played a major part in product design and marketing.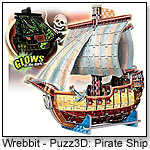 "Puzzles remain mostly a juvenile item, and generic wooden puzzles are the best sellers," he explains. "I do see lots of puzzles when I'm at the shows; it's a constant category, but not one with many exciting new revenue opportunities."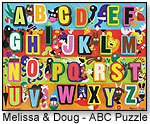 And while many puzzles and puzzle books line the shelves at mass-market retailers, toy department manager Stacey Black at Target's Chicago South Loop location says the store does not place much emphasis on the category.

"We stock puzzles year round," reports Black, "but it's not really one of our best sellers. The only time we ever see a big demand is right at Christmas."

Rubik's Trounces Sudoku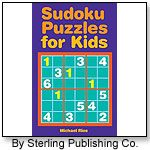 The biggest craze to hit the puzzle industry since Rubik's cube, which is currently enjoying a comeback, Sudoku might be showing signs of fatigue, but Wildman reports manufacturers are trying to hold onto sales with new variations.

"Instead of just Sudoku puzzles and books, I've seen puzzles in lots more interesting forms — electronic, interactive DVD and even Rubik's cube Sudoku," says Wildman. "I think these new offerings could keep consumer interest for another year or so."

Following are some of the innovative puzzles that are trying to revitalize the category:
5x5 Rubik's Cube by WINNING MOVES GAMES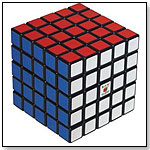 An expanded version of the mind-boggling classic, Rubik's 5x5 is the most challenging Rubik's Cube ever made. Rubik's 5x5, also known as Rubik's Professor, has more than 10 billion combinations, more combinations than any other puzzle in the world. Featuring the iconic Rubik's Cube design and color concept, Rubik's 5x5 is a real handful. It comes with a black plastic cube stand.
— "Rubik's Cube," Denis Hofsetter told TDmonthly, when asked which item was his 2007 best-seller. "We sold out." Dennis is the owner of The Toy Store in Atlanta, Ga.
— Manny Rocha, general manager of Mr. G's Toys & Expressions in Los Angeles, Calif., said that his store "sold four gross" of Winnning Moves' Rubik's Cube.
— Five percent of 62 retailers who spoke with TDmonthly singled out this item as their store's 2007 best-seller. 2/26/2007 (MSRP: $29.99; Age: 8 and Up)



Wooden 3-D Puzzle – Pteranodon (small) by TOYSMITH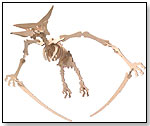 This puzzle is a fantastic find for fossil fiends. The three-dimensional dino is made from premium-quality birch wood. It's easy to assemble without tools or glue using the unique interlocking pieces. This premium line puzzle measures 23" long by 48" wide when complete. The puzzle kit includes sandpaper, a Pteranodon fact file and puzzle instructions in case you get stuck. 2/26/2007 (MSRP: $29.98; Age: 6 and Up)



Esphera 360 Jigsaw Puzzle – 9" Reef of Miracles by MEGA BRANDS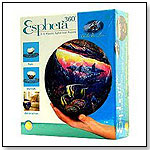 The ocean surface cloaks a magnificent, vibrant other-world, colorfully depicted in this Christian Riese Lassen illustration. The unique curved plastic puzzle pieces fit together to form a freestanding sphere. This 540-piece, 3-D puzzle is made for assembly at either the beginner or advanced level, assembling by image or using the numbers on each piece. When finished, place the sphere on the plastic puzzle stand for a beautiful decorative display. It measures 9" in diameter. 2/26/2007 (MSRP: $29.99; Age: 12 and Up)



Puzz 3D – Camelot Castle Puzzle by HASBRO INC.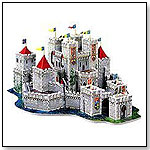 Why stay calm with your next puzzle project, when you can go Medieval? Puzz 3D presents King Arthur's Camelot in a challenging puzzle. This elaborate and richly detailed puzzle is a reminder of days when tables were round, and business suits were made of iron. This 608-piece Puzz 3D gem measures approximately 19" x 16" x 10" when completed and makes history come alive. 2/26/2007 (MSRP: $29.98; Age: 12 and Up)



USA Foam Map Floor Puzzle by EDUCATIONAL INSIGHTS INC.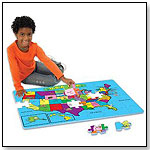 Travel cross-country through this beautiful, giant, 2' x 3' puzzle of the United States. Children can explore America's states, capitals, landmarks, animals and more with hands-on play as they connect the pieces of this colorful, illustrated map. Kids will love playing with these extra-soft foam cutouts, even if they are educational. It includes 54 interlocking, water-resistant and easy-to-clean puzzle pieces. 2/26/2007 (MSRP: $21.98; Age: 3 to 8)



Sudoku Puzzles for Kids by STERLING PUBLISHING CO.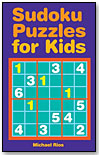 Author Michael Rios created this puzzle book especially for younger children looking to get in on the Sudoku craze. There is only one puzzle per page, and the numbers only go from 1 to 6, which makes the puzzle easier to master and gives a good foundation. 3/2/2006 (MSRP: $4.95; Age: 4 to 8)



Puzz 3D: Pirate Ship by WREBBIT INC.


These 358 foam-backed puzzle pieces come together vertically to create a 3-D pirate ship. The kit also includes 13 cardboard supports to steady the ship and a complete instruction guide on how to build. Once the lights go out, the puzzle pieces glow and reveal pirates, sharks and the signature skull and crossbones on the sails. Completed dimensions measure 13.98" x 10.25" x 11.75" (34 cm x 26 cm x 29.8 cm). It costs between $18.99 and $19.99. 10/19/2005 (Age: 12 and Up)



Rubik's Revolution by TECHNO SOURCE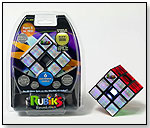 The Rubik's® Cube is an icon recognized around the world, selling over 350 million units. Now there's an all new spin on the world's #1 Cube—the Rubik's Revolution™. Packed with speed games and brainteasers everyone can play, the award-winning Rubik's Revolution is an all new spin on the world's #1 Cube. Six addictive, fast paced electronic games are easy to learn, but will push your skills to the limit with multiple challenging levels to unlock. Fun for ages 5 or 105, play by yourself or compete against your friends in both single and multiplayer games to become master of the Cube. "Rubik's Revolution was designed as the electronic sequel to one of the best-selling toys in history ... It provides a whole new take on cubing. It is about speed. It is about smarts," said Eric Levin, executive vice president of Techno Source. "Techno Source is also offering a Professor Rubik's Signature Edition for the specialty market." Winner of 10 Awards including the TIA 2008 T.O.T.Y. Game of the Year, Rubik's Revolution won a 2008 iParenting Media Award, a 2007 National Parenting Center Seal of Approval Award, a Dr. Toy Summer 2007 Best Products Award and a 2007 NAPPA Gold Award. Launch date: Summer 2007.
― "I think it will do very well," Debbie Wurzburger, owner of Toy Chest in Pikesville, Md., told TDmonthly.
— Four out of 58 retailers who spoke with TDmonthly cited Rubik's Revolution as their most popular "big-kid" item.
— When asked what he would most recommend for older kids and adults, Bill DeFusco, owner of Toyz Toy Store in Chesire, Conn., told TDmonthly, "The first one that comes to my mind [is] Rubik's Revolution." (

Watch Video) 2/21/2007 (MSRP: $19.99; Age: 5 and Up)



---
---


Copyright © 2022 TDmonthly®, a division of TOYDIRECTORY.com®, Inc.