April 15, 2021

May 2007 | Vol. VI - No. 5

---
Backyards Beat Water Parks
Kids Get All Wet at Home
Treks to the water park will be a thing of the past if manufacturers of ever-more-elaborate inflatable versions have their way. ToyQuest's Banzai Double Drop Raceway and Little Tikes' Deluxe Water Park don't require tickets for fun — just a bunch of neighbor kids. And if that's not enough to keep children dripping happily, reusable water balloons from PrimeTime Toys and a shark by Discovery Communications that spits water should float their boats.

Here's what's soaking this summer:
Banzai Double Drop Raceway by TOYQUEST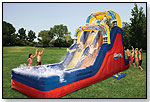 Kids can challenge a friend to a race, scale the climbing wall of this huge 21'3"-long slide, and slide down the two steep drops, through the cascading waterfalls into the giant splash pool. The Double Drop Raceway inflates in less than three minutes with the included continuous-airflow blower motor and easily attaches to any hose for a powerful water spray. The heavy-duty Dura-Tech construction ensures lasting strength and durability while the constant airflow helps resist small tears and punctures. The product was named one of Toy Wishes Hot Dozen toys for Summer 2007. Launch date: Spring 2007. 4/6/2007 (MSRP: $399.99; Age: 5 and Up)



Battle Blaster Hammerhead by DISCOVERY COMMUNICATIONS INC.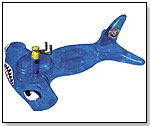 Sharks are the coolest. And sharks that shoot water? Discovery Kids' Battle Blaster Hammerhead is an inflatable pool shark complete with a 180-degree rotating water cannon (taking "ammo" right from the pool, so no need for refueling) and puts other water toys to shame. Discovery Kids reports good pre-orders for the summer season. This thing will turn any sunny day into Jaws: dum-dum ... dum-dum-dum-dum! 3/29/2007 (MSRP: $24.95; Age: 5 and Up)



Pirate Pip Theme Ring by THE LITTLE LITTLE LITTLE TOY COMPANY

Learning to swim and being comfortable in water is an essential part of growing up. Little 3's swim line offers fun mermaid and pirate graphics to enhance five products each with Pirate Pip and Maisey Mermaid designs for children 3 years and up. The inflatable selection includes body boards, snorkel sets and armbands. The blue Pirate Pip Theme Ring backrest is the ship's bridge. 3/12/2007 (MSRP: $14.95; Age: 3 and Up)



Super Splash Water Park by LITTLE TIKES INC.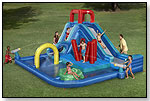 This huge inflatable water slide and play area measures over 16' x 16' x 12'. The play set includes water cannons that can shoot water up to 20 feet in the air, a bouncy obstacle course, a turtle trampoline, a play tunnel and more. The tall, strong and inflatable walls preserve the yard by keeping the water inside the pool, while the heavy-duty blower maintains continuous airflow. "This is a mountain of fun for kids of all ages. It is durable and provides hours of entertainment," Reagan Holmes, Public Relations Coordinator at Little Tikes Inc., told TDmonthly. This product is a Spring 2007 Dr. Toy Best Product Award winner. Launch date: March 2007. 2/27/2007 (MSRP: $599.99; Age: 4 and Up)



Riebee Water Bocce by Winlow Products

Riebee brings the land-based version of this popular game to water sports across the country. Riebee Water Bocce includes four of the colorful patented Riebee water skipping/skimming discs and one floating scoring mat. Two to four players skip their discs onto the scoring mat and score points based upon where and how many discs land on the scoring mat. (

Watch Video) 2/6/2007 (MSRP: $14.95)



Geyser Football - Small by GEYSER GUYS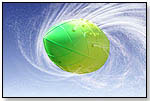 Just dunk the Football in water, and give it a little squeeze. Throw the Football and watch it spirally spray water in a 10-foot diameter as it heads toward the receiver ... who is going to get wet. The football sprays like crazy. The Geyser Football flies great with or without water. It comes in two sizes: small 6" and large 8.5". The footballs are made of soft urethane and come in three cool color combos: yellow/green, red/orange and light blue/dark blue. The toy is patent pending. The large Geyser Football retails for $9.99 and wholesales for $5.00. (

Watch Video) 11/28/2006 (MSRP: $7.99; Age: 6 and Up)



Banzai Sidewinder Falls™ by TOYQUEST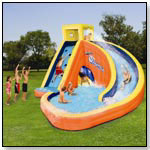 Scale the climbing wall of this 10'-tall waterslide and ride the water-soaked, curving slide all the way into the splash pool. Then, run and dive through the tunnel slide and make a huge splash. The Banzai Sidewinder Falls inflates in less than three minutes with the included continuous-airflow blower motor and easily attaches to any hose. Heavy-duty Dura-Tech construction ensures lasting strength and durability while the constant airflow helps resist small tears and punctures. Launch date: Spring 2007. 10/4/2006 (MSRP: $399.99; Age: 5 and Up)



Mini Dive N Rise Shark by MINDWALK INC.



This is a great stocking stuffer with a low price that gives hours of fun in a pool or bath. Toss shark into water and watch him surface like a real shark — no batteries, no winding. 8/18/2006 (MSRP: $3.99)



Aqua Bomb by POOF-SLINKY INC.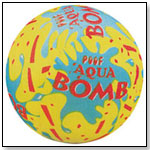 Kids can have splashes of fun with this soft, polyester/lycra-covered foam ball that performs like a water balloon. 7/26/2006 (MSRP: $4.49; Age: 5 and Up)



Soft Sprinkles Tide Pool by SMALL WORLD TOYS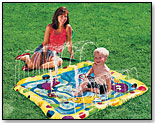 Designed especially for younger children, this plastic play mat keeps kids amused, while a gentle, adjustable stream of water keeps them cool. Activities include whimsical, floating characters, a safe plastic mirror, three squirting fish and water spraying fountains. The pool attaches easily to any standard garden hose.
— "This is the one that parents get because it's for the very young," commented Terry Meyers, owner of Kaleidoscope Toys in Round Rock, Texas. "It's like a mini water park for little ones."
— "When blown up, the sides are higher than the bottom, so it's safe for kids 12 months and up," Small World Toys president Debra Fine told TDmonthly. "The water only comes up about 1 to 1½ feet."
— This product was launched in 2005 and has been selling well ever since, added Fine. 6/27/2006 (MSRP: $22.00)



Banzai Color Stream Blaster by TOYQUEST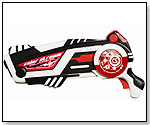 Color Stream Blaster is the only water gun that utilizes Color Infusion Technology, allowing kids to spray powerful torrents of colored water at each other while keeping parents worry-free. The non-toxic, non-staining formula is easily removed from clothing. The Color Stream Blaster propels colored water up to 30 feet and comes with two Color Jet Cartridges that fill 20 tanks each. Launch date: February 2007. 3/22/2007 (MSRP: $19.99; Age: 7 to 12)



Great Geysers: The Science of Soda by BE AMAZING!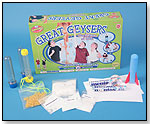 Over a million viewers tune in each week to see what cool science experiment Steve Spangler has up his sleeve. He shoots potatoes, makes toilet paper fly and turns two-liter bottles of soda into giant geysers all in the name of getting people of all ages turned onto science. The now-famous Mentos and Diet Coke experiment turned into one of the most viral marketing campaigns in the history of the Internet. Just drop an unwrapped roll of Mentos into a freshly opened two-liter bottle of soda and the pop becomes a geyser of foam guaranteed to make onlookers cheer wildly and run away. Spangler designed a Mentos-releasing tube so that kids of all ages can make their own Great Geysers without getting soaked. Just load up the tube, stand back and pull out the pin with a string. This set includes more than 15 activities and allows kids to set up their own geyser lab. (

Watch Video) 2/26/2007 (MSRP: $20.00; Age: 8 and Up)



---
---


Copyright © 2021 TDmonthly®, a division of TOYDIRECTORY.com®, Inc.