March 7, 2021

September 2007 | Vol. VI - No. 9


Toys, Games and Gifts for $10 to $20
Send Customers' Andrew Jacksons This Way
If your customers are looking for affordable gifts for their nieces, nephews and kids, here's a list of toys and games from $10.00 to $20.00 that will still impress the little ones.

To see more

TD

monthly Magazine gift ideas from $10 to $20, click here. (NOTE: Items without a price listed may fall outside the $10 to $20 range.)
BANANAGRAMS® by BANANAGRAMS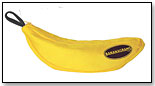 The fast-moving word game consists of 144 ivory-like letter tiles in a zippered banana pouch. Players place the tiles face down on the table and randomly select 21 tiles. They turn their letters right-side up simultaneously and proceed to form as many intersecting and interconnecting words as possible, rearranging their own letters as many times as desired throughout the game. Awards: TDmonthly Top Seller 2007; 2009 TOTY Game of the YEAR, 2006 Oppenheim Toy Portfolio Gold Seal; 2007 iParenting; 2007 Parents' Choice Recommended; 2007 Dr. Toy Best Products. (Read Review)
— This product has been making the TDmonthly Best-sellers lists since 2007.
— As of 05/13/2011 this product had 4.8 out of 5 stars from 456 reviews on Amazon.com.
— Eight of 66 retailers vouched for its best-selling status in May 2008; seven of 63 did in Sept. 2008. Shani Watmough of Planet Toys in Rockland, Maine, said her store sells 60 per month. Fifteen of 38 named it a top-selling game in Feb. 2010.
— As of April 5, 2010, Bananagrams had spent 570 days in the top-100 best-selling toys and games on Amazon.com.
— According to owner Brett Sommer of Figpickels Toy Emporium in Coeur d'Alene, Idaho, "It was the 2009 game of the year. The brilliant packaging definitely helps this product." (

Watch Video) 6/19/2006 (MSRP: $14.99; Age: 7 and Up)



Ty Girlz™ by TY INC.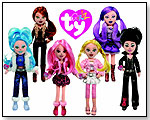 These 14" soft-sculpt dolls are dressed in the latest trend-setting fashions that can be mixed and matched, and each outfit is completed with complementary accessories. Ty Girlz have soft, realistic hair that can be easily combed and made into numerous styles. Their clothes, hair and makeup are coordinated in monochromatic hues for a distinctive look. This new concept in dolls has been created in conjunction with its own 3-D interactive virtual world. Launch date: April 2007.
— "There are many characteristics of Ty Girlz that make them ideal; our patent-pending design, quality, price, fashions, detail and virtual Girlz world set us apart from the rest," a Ty representative told TDmonthly. "Ty Girlz inspire the imagination, emphasize uniqueness and individuality and, with their 3-D interactive virtual world, girls will play games, learn new things, manage their own money and so much more!" 4/13/2007 (MSRP: $12.00; Age: 6 and Up)



Shining Stars - Beagle by RUSS BERRIE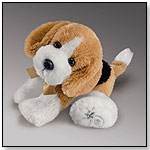 This plush beagle is one in a collection of 24 stuffed animals produced by Russ Berrie in partnership with the International Star Registry® and AGE® Inc. With every RUSS Shining Stars friend comes the opportunity to register and name a star with the International Star Registry. Each plush piece is cis identifiable by the star icon and embroidered Shining Stars logo on its paw pad. Each pet also comes with a tag that contains an online code, giving kids access to the Shining Stars site, where they can play games, enter into safe chats with other Shining Star owners, and build a virtual world for their plush pets. 5/23/2007 (MSRP: $15.00; Age: 4 and Up)



Yackle Ball by TTALF "TOYS" CORPORATION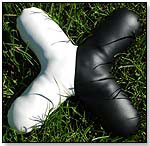 This X-shaped ball flies farther than a football but it's soft so it won't hurt the kid catching it. The Yackle Ball comes with many fun and stimulating games to encourage outdoor play. It is available in 10 colors. CEO Patricia Littwin of Ttalf Corporation chose to manufacturer the original Yackle in the United States, and automation within a 10,000 sq. ft. North Carolinian facility allows production at only 10 cents more per ball than was quoted in China, she said. "We like the Yackle Balls by Ttalf," Owner Linda Angel of Kidoodles Toys in Norman, Okla., told TDmonthly upon her return from Toy Fair 2007. Awards: TDmonthly Innovations 2007. Launch date: June 1, 2006.
Where to Buy: Rocking Horse Toy Store; LB Toys; Escapade Direct (

Watch Video) 1/11/2007 (Age: 5 and Up)



Works of Ahhh… Wood Painting Kits – Heart Box by BALITONO INC.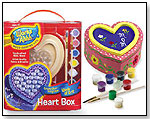 This beautifully crafted wooden heart box awaits an artist. A child can paint whatever her heart desires, then brush on the special glitter glaze to make this a keepsake for herself or a loved one. The designer can glue photos, glass marbles (included), beads or other decorations to the open frame on top. (

Watch Video) 7/6/2007 (MSRP: $18.00)



Dig It Up! Excavation Game by NEAR NATURE CORPORATION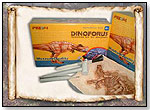 Every box of this dinosaur excavation game is comprised of a digging tool set and a buried dinosaur fossil, and the game simulates the common searching pattern paleontologists use in the field. The museum-quality products conform to United States and European Safety standards (EN71, ASTM F963 and AS1647). "Our product is the only digging play-type dinosaur game that could make layers simulating real paleontologists' action. The dinosaur fossil is made from stone powder, which is three times stronger than similar products in the market," President Tony Sangvacharakul of Near Nature Corporation told TDmonthly. Launch date: June 24, 2007. (

Watch Video) 7/6/2007 (MSRP: $9.95; Age: 8 and Up)



10" Animal Stuffing Kits with Custom Imprinted T-shirt by STUFFYSOFT


Each kit is individually packed, complete and ready to deliver to a child. It includes a high-quality unstuffed animal skin, a packet of stuffing, a custom imprinted T-shirt, a heart and a birth certificate. There are 16 animals in the collection. "Animal stuffing events of many hundreds of children are easy to manage. How delightful is the party with the name of the child, or the fund-raiser with the imprint of the school mascot or school name on it? The hand-crafted animal will be cherished forever," Richard Bock of Stuffysoft told TDmonthly. Launch date: June 2007 7/19/2007 (MSRP: $15.00; Age: 3 and Up)



Distracter by KAKU LAB CORP.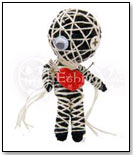 Sometimes life is just too hectic and all that troubles seem to be pulling you apart. Distracter will take those troubles and will help remind you to slow down, think things through and that this messy life can be simple after all. Distracter is 100% handmade from highly durable cotton strings, 2.5" height and 1.5" wide. 8/1/2007 (MSRP: $9.95)



FreshWearHouse™ - Cute Cow Baby Romper in Milk Pack by BABYGAGS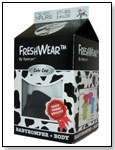 This short-sleeved black-and-white bodysuit is packed in a milk carton, designed in Holland. FreshWearHouse is also available in Fruit/Veggie bibs in baby food jars in flavors peas/carrots and oranges/strawberries. The 100-percent organic cotton line comes in sizes small (0 to 6 months), medium (6 to 12 months) and large (12 to 18 months). Launch date: October 1, 2007. 7/31/2007 (MSRP: $15.99; Age: 0 to 2)



Animal Den by HABA USA/HABERMAASS CORP.

What happens when you pull the red stretchy tail? Why the head disappears into the colorful ball. Different animal shapes are attached by a stretchy band – what a unique way to play peek a boo and discovery. Made of velours. Won MR.DAD award and the IPARENTING approval! 7/31/2007 (MSRP: $18.00)



Scary Soap Science by TOYOPS INC.



Create gruesomely lifelike brain-shaped soap. Operate on special castings to make slippery soap eyeballs. Graft soap fingers onto your soap creations to scare everyone including you! Blend colors and fragrance to make your own signature soap. 7/27/2007 (MSRP: $14.50; Age: 8 and Up)



Webkinz Black Stallion by GANZ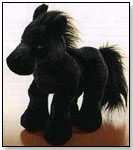 This black horse is gentle, mysterious and beautiful — the perfect pal to share secrets and stories with. In the online Webkinz World, the Black Stallion loves to cook. Its special item is the hay bale sofa and its special food is the horseshoe huckleberry hotcakes.
— Lynn Robillard, owner of Toys in the Attic in Manchester, Vt., told TDmonthly that when they're available, Webkinz are one of her top-10 best-selling product lines.
— These computer-savvy plush pals take fourth place for best-selling toys at Red Wagon Toy Co. in Woodstock, Vt., according to Owner Kim Smith, who spoke with TDmonthly in summer 2007. 7/27/2007 (MSRP: $10.99; Age: 6 and Up)



Love Always Thumball™ Catch 32 by ANSWERS IN MOTION

Has 20 famous LOVE quotes, the word "LOVE" in 10 languages, and 10 heart graphics. Inspirational way to learn about love, famous people, and other languages. Great party favors for weddings, showers, or other events. 7/27/2007 (MSRP: $13.99)



Double Rattle Santa/Reindeer by STEPHAN BABY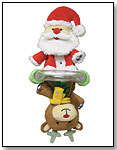 This two-in-one rattle provides double the rattle and double the fun. One side features Santa, while the other side features his buddy Rudolph. The rattles can be tucked into each other for easier holding. The rattle measures 10" in length. Launch date: July 2007. 7/25/2007 (MSRP: $13.00; Age: 0 to 3)



Quao, The Ultimate Dictatorship Card Game by WIGGITY BANG GAMES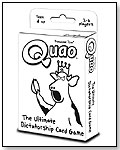 Quao is a dictator who makes rules and hands them down. Players race to discover Quao's secret rules, overthrow her and replace her as the ultimate dictator. Each deck includes 71 cards in five categories. 7/25/2007 (MSRP: $9.95; Age: 12 and Up)



Air Rocket Kit by DESIGN YOUR OWN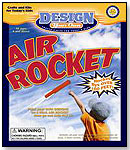 Kids can design their own rockets and then play with them too. Each kit includes an air pad, a rocket launcher stand, a connector air hose, five foam rockets and specially formulated, non-toxic paints and brushes. Launch date: June 1, 2007. (

Watch Video) 7/25/2007 (MSRP: $14.99; Age: 4 and Up)



Flip Floggs by GRAPE GAMES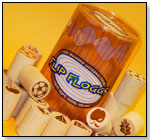 Flip Floggs is a matching memory game for the entire family. Each wooden Flogg is unique and displays a symbol on each end. The first player to find pairs for each of the five different symbols wins the game. Launch date: June 21, 2007. (

Watch Video) 7/25/2007 (MSRP: $12.99; Age: 7 and Up)



Wood Stacking Robots by SCHYLLING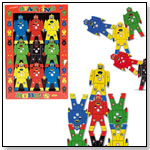 These 3.5" wooden robots interlock in many different positions to create remarkable shapes.
— These robots are a best-selling gift item, according to Tom England, owner of Dancing Bear Toys and Gifts in Frederick, Md.
— England told TDmonthly he sells about 15 units a month of the Stacking Robots.
— "They're a great remake of a classic toy. Kids love robots, but many of them are too young for our tin wind-up reproduction robots that are age-graded 8 and up," said Stephen Medina of Schylling Toys. 7/23/2007 (MSRP: $14.99; Age: 3 and Up)



Zolo Peeko by KUSHIES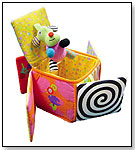 Suitable for ages 6 months and up, Peeko features hidden surprises including a peek-a-boo mirror, a singing bird and the lovable plush detachable Ozlo character. With multiple patterns and textures that include colorful ribbons and crinkly sounds, Peeko will bring smiles of delight. Launch date: 2007. 7/19/2007 (MSRP: $18.00; Age: 1 and Up)



Bunny by HUGG-A-PLANET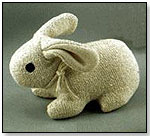 This cute and cuddly 7" bunny is one of the most popular toys in the Adopt-A-Foundling line. It is perfect for the environmentally conscious consumer, with its 100-percent organic cotton shell filled with unbleached cotton clippings. It is safe for children, thanks to embroidered eyes, and is made in the United States. 7/18/2007 (MSRP: $15.95; Age: 2 and Up)



WordTeasers: Idioms™ by ELM EDUCATION MARKETING LLC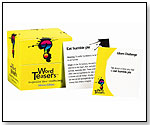 WordTeasers: Idioms challenges kids, their friends and their families to answer funny or provocative questions involving everyday idioms (an expression whose meaning can't be determined by the words themselves). The 150 challenge cards are easy enough for young players and sophisticated enough for adults. How many can play? The more the merrier. This educational game is designed to get everyone talking, laughing and thinking while improving their language arts skills. Launch date: September 15, 2007. (

Watch Video) 7/16/2007 (MSRP: $16.95; Age: 9 to 12)



Jada Toys Dub City – 2006 Dodge Challenger Concept Hard Top 91458QI by TOY WONDERS INC.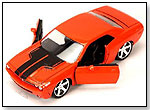 Manufactured by Jada Toys, this 1:24 scale die-cast collectible model car measures 8" L x 3.5" W x 2.25" H and has openable doors, hood and trunk. It is detailed and has a chromed-out engine plus stock rims. In includes four pieces per display box in assorted colors and 16 pieces per inner box. Launch date: June 25, 2007. 7/13/2007 (MSRP: $17.99; Age: 8 and Up)



Infant & Toddler BearHands Mittens by BEARHANDS LTD



Easy to get put on and take off, these Thinsulate-lined polar fleece mittens are adorable will keep little ones warm. Available in a variety of colors, the mittens fit children ages six months to three years. 7/12/2007 (MSRP: $12.50; Age: 1 to 3)



Briana Joy in Fur Jacket, Muff and Hat by ONLY HEARTS CLUB GROUP LLC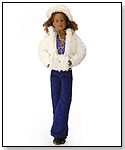 Briana Joy sports a fur jacket, muff and hat to keep warm this winter. Her outfit can be bought separately, too ($10.00). Launch date: February 2007. 7/10/2007 (MSRP: $15.00; Age: 3 and Up)



---
---


Copyright © 2021 TDmonthly®, a division of TOYDIRECTORY.com®, Inc.