November 29, 2023

October 2007 | Vol. VI - No. 10

---
Foxmind Exercises the Brain
Classic Board Game Returns to Fly From Shelves
"One store recently ordered 100 games and two months later had sold out." — Mounir Ferchiou, Foxmind Games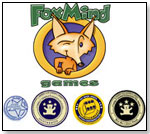 For Mounir Ferchiou, North American manager of Foxmind Games, the company name says it all: "The fox has to be smart, and this applies to all of our games and puzzles.You don't just roll the dice and move down the board. These are games of logic, and logic is like a muscle; you need to exercise to build it up," he told

TD

monthly Magazine.

UTILIZING BRAINS AND BRAWN

Nowhere is this philosophy more evident than in the board game Abalone, for which Foxmind is the exclusive North American distributor. Recently re-released in the United States and Canada, Abalone has been selling steadily in Europe and Israel since its invention 15 years ago. Played on a hexagon-shaped board, the two-player game is often compared to "sumo wrestling with marbles."

"It's a strategy game that is both physical and intellectual," Mounir told

TD

monthly, "because it goes beyond checkers or chess. You are literally pushing your opponent off the board. When it was invented, this was a new concept, which is one of the reasons for its success."

According to Mounir, the only roadblock to the Abalone re-release was letting retailers know the game was available again. "As soon as the specialty retailers are aware and consumers know it's back, they will sell the game. One store recently ordered 100 games and two months later had sold out and wanted more."

UNDERSTANDING MARKETS

Mounir, who joined Foxmind Games in 2003, said, "I've always loved games, and when you are selling what you like, it comes easy."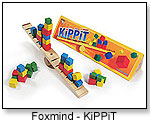 He believes distributors must truly understand their market to succeed, and knowing the difference between specialty and mass-market consumers is key. "It's hard to do both because they are so fragmented. They both have very different tastes," he said.

As a publisher, Mounir thinks finding new games and working with the right inventors is comparable to locating the right manuscript in the book industry. "Every day you receive a new game," he told

TD

monthly, "and you have to try and give them all a chance."

GOOD GAMES MERIT PLAY

But he does have practical criteria for knowing if a game is worthwhile. "For a great board game, you can tell it's good because afterward, you want to play again right away," he explained. "If you have lost, you want revenge. If you've won, you want to play again to confirm it."

Here's the classic many retailers are putting on their shelves for replay, plus a few more offerings from Foxmind:
Abalone Classic by FOXMIND GAMES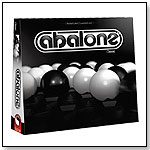 Abalone is a fast-paced strategy board game that has sold more than 4 million copies worldwide. Players compete to push six of their opponents' marbles off the board. The game can be learned in one to two minutes, and the game itself lasts approximately 15 minutes. Each purchase order comes in a carton of six games. This game is a winner of Europe's Game of the Decade Award. (

Watch Video) 6/27/2007 (MSRP: $32.95; Age: 7 and Up)



Babylon by FOXMIND GAMES

Using 12 sculptured stones in four colors, two players mind wrestle each other in this captivating game of pure and fast strategy. There are only two simple rules to reckon with and yet the possibilities seem endless. Each round lasts approximately two to five minutes — which may make Babylon the fastest strategy game in the world. 7/10/2007 (MSRP: $9.99; Age: 7 and Up)



Architecto by FOXMIND GAMES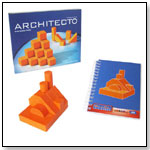 Players use the enclosed 18 precision-cut blocks to construct three-dimensional structures corresponding to graphically illustrated forms. The enclosed book contains 50 illustrations, starting with simple forms requiring only a few blocks. As players develop stronger notions of perspective and geometrical forms, challenges become more demanding. A color code allows players to easily track their progress. Architecto appeals to children and adults alike by its captivating puzzles and the ingenuity required to solve them. 6/3/2005 (MSRP: $34.99; Age: 7 and Up)



---
---


Copyright © 2023 TDmonthly®, a division of TOYDIRECTORY.com®, Inc.