May 11, 2021

November 2007 | Vol. VI - No. 11

---
This Toy's Got Your Name On It
Personalization Creates A Bond
If your customers crave a more personalized approach to toy buying, give these products a try:
Ballerina Belly Bear Personalized Ornament by DEB & CO.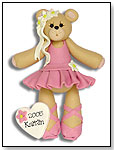 The personalized ornament measures 3-1/2" in height and 2" in width. It is completely handmade and constructed of polymer clay. 9/18/2007 (MSRP: $9.95)



Personalized Tooth Fairy Pillow by WHITEPIGEON ENTERPRISES LLC



Your Tooth Fairy Pillow™ can be personalized with the child's initials embroidered on the pocket sleeve, allowing for the gift to the child to be even more special and loving. Personalization is available for both boys and girls. 9/11/2007 (MSRP: $29.95; Age: 5 to 10)



Bear With Sweatshirt by HERRINGTON TEDDY BEAR COMPANY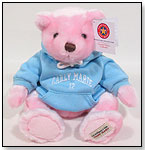 This 13" floppy-style bear is available with your choice of an embroidered name drop on its hooded sweatshirt. The sweatshirt is available in 21 distinct colors, and the teddy bear is available in either old-fashioned honey-colored fur or pink chrislon fur. Lettering is available in six different font styles and eight different colors. "All of our plush teddy bears are designed and handcrafted to insure the highest quality and consumer appeal. They all come with a free certificate of authenticity," President Chris Herrington of Herrington Teddy Bear Company told TDmonthly. Launch date: August 2007. 8/16/2007 (MSRP: $20.00; Age: 3 and Up)



Marvel Personalized Music CD by KIDS JUKE BOX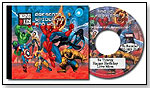 This personalized CD will be a keepsake forever. It has the child's name sung into the lyrics more than 40 times, with his or her favorite characters from Marvel Heroes™. It's the perfect gift for any occasion; just watch a child's face light up as they sing along. "Each one of our CDs has more than 4,000 names available in any spelling on one single CD. We leave the guessing game out of selling personalized products. The customers take the CD home, choose the name they want to have on the CD and minutes later, the CD is finished. No special equipment [is] needed by the retailer," Brian Davis of Kids' Juke Box told TDmonthly. 8/7/2007 (MSRP: $19.95; Age: 0 to 8)



Classic Folding Rocking Chair by HOOHOBBERS INTL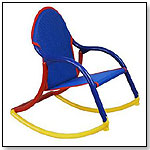 The classic Hoohobbers Folding Rocking Chair is lightweight, so children can drag or carry it around the house — or outdoors — to have their special seat wherever they want. It becomes part of their playtime. When personalized, it becomes a treasured childhood heirloom. The frame is made of solid poly-propylene and the seats are adult-weight canvas or mesh. The chair folds for storage or easy transport. It is available in seven colors. 7/6/2007 (MSRP: $48.00; Age: 1 to 4)



"My Name" Personalized Gifts by JOHN HINDE LTD.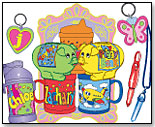 The family of "My Name" products includes the following: Mugs, Keyrings, Drink Bottles, Piggy Banks, Door Plaques, Picture Frames, Gifted Bears, Gel Pens, Natural Crystals and Something Forever Jewelry.
— The baby mugs, children's mugs and key chains in this line are best sellers at Clever Kids Toy Shop in Rochester, Minn., Owner Michelle Beyer told TDmonthly in late 2007. 2/9/2007



NameTrain Theme Cars by MAPLE LANDMARK WOODCRAFT CO.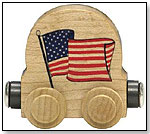 The NameTrain thematic cars include Birthday, American Flag and Sports theme varieties. These cars make the perfect dividers between NameTrain words and are compatible with other wooden track systems. The images are created with a durable digital imaging process that won't rub off. Customizing is available. "These cars extend the NameTrain system to customize even more. NameTrains are not available in any mass retail outlets," Barbara Rainville, marketing manager for Maple Landmark, told TDmonthly. Launch date: June 2007. $4.90 each. 6/25/2007 (MSRP: $4.90; Age: 3 and Up)



DIY Apple Mug by OUR NAME IS MUD INC.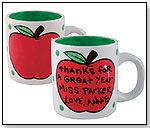 Using easy-to-follow instructions with a special marker whose ink is food-safe, dishwasher-safe and permanent, kids as young as four can master (with adult supervision) the method of creating fun and memorable handmade gifts. The whole class can sign the DIY Apple Mug for their favorite teacher, or one student can write a memorable note. After writing a special message or drawing a design on the mug using the special marker, place the mug in the oven. Just a moment in the oven will create a wonderful gift that will be treasured and used for years to come. The ceramic mug is 16 oz. Launch date: 2006. 5/21/2007 (MSRP: $23.00; Age: 4 and Up)



Name Chain Puzzle by HOLLOW WOODWORKS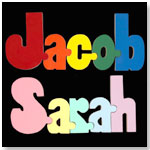 This personalized puzzle is designed to stand up on a shelf or dresser. It is handcrafted of 3/4" furniture-grade maple wood with a child-safe finish. Each customer has a choice of primary- or pastel-colored letters. There is no limit to the number of letters for a personalized name. Letters have an MRSP of $5.00 each. Launch date: January 2007. 2/23/2007 (MSRP: $5.00; Age: 0 to 10)



Soft Speaking Alphabet Letters by WALLABLES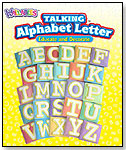 Learning the alphabet and how to spell has never been more fun. Now parents can educate and decorate with these colorful, talking letters. When the middle of the letter is pressed, a soft voice tells the name of the letter. This approach has been proven as a positive interactive learning experience. The letters glow softly for more than 20 minutes in the dark. Each peel-and-stick letter has Velcro backing and is made of soft, durable and safe foam measuring about 6" x 6" x 1". This product "provides both visual and auditory stimulation which assists in a child's learning process," Andrew Alexander of Wallables told TDmonthly. Launch date: June 2007. (

Watch Video) 4/23/2007 (MSRP: $7.95; Age: All Ages)



Christmas Counting by PICTURE ME PRESS


This fun activity book teaches young readers how to count as they decorate the pages of the book. Over 40 holiday stickers are included. 6/12/2007 (MSRP: $5.99)



My Cat Scrapbook by BOWWOWMEOW



This kit allows one to create a scrapbook as distinctive as his or her cat by adding personal photographs, drawings, stories and creativity. It includes a fabric-covered scrapbook, colorful papers, stickers, deckled-edge scissors, a glue stick, double-sided tape, markers and pages to fill in the blanks. All of the materials are acid free to ensure that the scrapbook lasts for years to come. 9/27/2007 (MSRP: $21.99; Age: 8 and Up)



You Are My Friend Playtime CD by FUNSHINE MUSIC



This personalized music CD iincludes eight original songs using the child's name 98 times. The positive, participative music will have everyone singing and dancing as they learn about animal sounds, colors and pretending. A personal message printed on the label makes it even more special. It is available in more than 2,000 phonetic names, spelled any special way. 8/21/2007 (MSRP: $17.95; Age: 0 to 6)



Enchanted Castle Stuffing Machine by LOVE-N-STUFF MY PAWFECT BEAR

Love-n-Stuff plush stuffing machines are easy to operate, lightweight and come in a variety of styles instantly appealing to children and adults alike. They are specifically designed for the portable party rental market. One can choose from The GingerBear House, The Enchanted Toy Castle, The Farmyard Barn or a custom design. This product measures 50" L x 28" W x 54" H (when assembled for operation). Each section weighs less than 250 lbs. 7/27/2007



Girl's Pirate Skull Name Plaque by SHERRI BLUM DESIGNS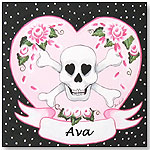 This high-quality wall decoration provides a pirate theme for adventurous teen girls. Each reproduction canvas can be customized with names or favorite phrases. Each canvas is signed by the artist, Sherri Blum, and comes with a pre-installed hanger for easy hanging. 10/19/2007



Blanket Full of Love by STARRYTIME KEEPSAKES LTD.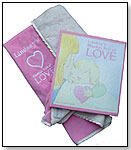 The 28-page personalized book features the child's name throughout the book, with exceptional care taken to effectively creating rhymes for every name. Choose from 42 illustrations to most accurately resemble the intended child, and choose the color of the blanket itself. A personalized blanket is also available separately. This product is an iParenting Media Award and Family Choice Award winner. 10/11/2007 (MSRP: $49.95; Age: 0 to 6)



Personalized Melamine Plate and Mug by GOOD BUDDY NOTES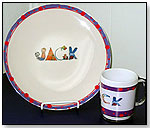 This melamine plate and mug, both featuring a bright blue and red border, can be personalized in any of the alphabets — boy, girl, dog, cat, ballet, babies, sports and animal. 10/4/2007 (MSRP: $35.00; Age: 2 to 6)



Personalized Holiday Gift Tags by GOOD BUDDY NOTES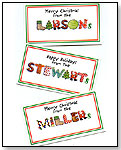 These fun Christmas or Hanukkah tags make a festive addition to any holiday gift. 10/4/2007 (MSRP: $15.00; Age: All Ages)



DIY Thanksgiving Platter by OUR NAME IS MUD INC.


Kids can write names and draw pictures on the 13" hand-painted platter. Place the plate in the oven for 35 minutes to seal in the words and images and make the plate food and dishwasher safe. Launch date: Fall 2007. 9/27/2007 (MSRP: $41.25; Age: All Ages)



Baby's Journey by TERRA TRADITIONS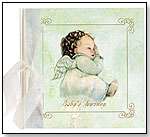 Detail all of a baby's first special moments in the pages of this acid-free, fully archival book. Record anything from the baby's the first Ultrasound to the first birthday. The book is also available in a Swarovski crystal version, with an MSRP of $69.95.This book is an iParenting Media Award winner for Best Baby Book of 2007. 9/27/2007 (MSRP: $49.95; Age: 0 and Up)



---
---


Copyright © 2021 TDmonthly®, a division of TOYDIRECTORY.com®, Inc.