September 18, 2020

December 2007 | Vol. VI - No. 12


This Issue's Highlights
What to Read in December
Specialty retailers are predicting a better-than-average holiday season, which means you'll be busy, busy, busy! So get your news in a flash with

TD

monthly Magazine's issue highlights:

WATCH (OR LISTEN TO)

TD

monthly

Not enough time to read? Just watch (or listen to!) this brief video to get an overview of what's happening in

TD

monthly this month:


Click on the image above or
click here
to Watch
ToyTV
News.
WHEN TOYS ARE NOT ENOUGH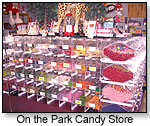 Thinking about adding to your product mix? Listen to your customers to find what's missing,

Harmony Tenney, a retail specialist for International Business Empowerment Consultants Inc.,

advised

TD

monthly readers. Specialty toy-store owners added services and products such as an adult time-out coffee bar, complimentary toy tote bags with the store's logo, and kids' clothes to make their stores a never-miss. Read more in Retailing Tips: Create a Profitable Mix.


WATCH CAREFULLY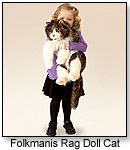 TD

monthly turns its camera's eye on toys we think you should watch. See what they do — or don't — by watching

TD

monthly 's ToyTV.


TOY FAIR PREVIEW

What new companies have something your customers won't be able to resist? Find out with

TD

monthly's Toy Fair Preview, featuring new companies only! Read Our First Toy Fair: Toys and Gifts and Our First Toy Fair: Games.


TAKE YOUR PICK



Looking for a new kind of baby rattle that's safe and eco-friendly? Check out the Sassy Earth Brights Cherry Tree Rattle.

TD

monthly staff found other great toys at trade shows, such as a teethable necklace that moms can wear to keep both babies and the fashion police happy. There are also toys for rockers from 0 to 12, including heavy-metal lullabies and skull-and-hearts name plaques for sweet-n-sour tween girls.

Here are a few. Check out the rest in

TD

monthly's December Staff Picks:
Sassy Earth Brights' Cherry Tree Rattle by SASSY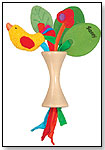 Inspired by nature and suitable for babies 3 months and up, this hand-crafted rattle features quality hardwoods, water-based finishes, a curvy, easy-to-grasp shape, fuzzy berries, click-clack leaves and a variety of textures and shapes. Launch date: October 2007. 10/17/2007 (MSRP: $10.50; Age: 1 and Up)



Teething Bling Pendants by SMART MOM LLC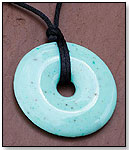 These donut- and heart-shaped pendants mimic real gemstones and hang on a black, silk cord with a breakaway clasp. The jewelry is made from a food-safe, phthalate-free, non-toxic, lead-free, federally approved silicone, so it is safe for babies to handle and chew. Eight colors are available. Teething Bling makes "a great shower or new baby gift," Director of Marketing Amy Maurer Creel of Smart Mom told TDmonthly. Awards: TDmonthly Innovations 2008. Launch date: October 2006.
Where to Buy: Creative Kidstuff (

Watch Video) 10/17/2007 (MSRP: $18.90; )



Terra Magic – Blue/Silver Metallic by FASCINATIONS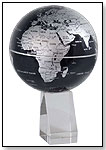 The globe sits on a crystal base and smoothly revolves, simulating the natural rotation of the Earth. The globe is also available in either a classic or a geographical variety. Launch date: 2007. 10/17/2007



---
---


Copyright © 2020 TDmonthly®, a division of TOYDIRECTORY.com®, Inc.