August 2, 2021

February 2008 | Vol. VII - No. 2

---
TDmonthly's Top-10 Most-Ordered Items of 2007
What Do Kids Want? Everything!
With additional reporting by Sheila Coyle, Virginia Davis, Laurel DiGangi, Ingrid Floyd, Terri Hughes-Lazzell, Christine Lebednik and Brenda Ruggiero

The year 2007 demonstrated the diversity in kids' tastes — they wanted everything from plush to dolls to play vehicles to educational games.

TD

monthly Magazine spoke with 62 retailers about which product was their overall best seller of 2007.

Webkinz by Ganz led the demand-surpassed-supply pack, with five retailers independently stating, "We sold all we could get."

Other highly popular items included Bananagrams by Bananagrams, PlasmaCars by PlaSmart Inc., Hot Wheels by Mattel, Rubik's Cube by Winning Moves Games and dolls by Lee Middleton Original Dolls Inc.
Webkinz - Hippo by GANZ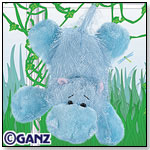 To help meet the demand for Webkinz sweeping the continent, Ganz has come out with a new line of Lil'Kinz. Like their larger counterparts, Lil'Kinz characters come with their own codes that are revealed after purchase. Kids adopt the little guys as their own and take them into an online world of fun and KinzKash. Kids can now make Lil'Kinz Hippo their best buddy, play some games at the arcade and stop by the "W" shop to pick up a bowl of crunch "shoots n' roots."
— "We sold over 2,000," Gwen Boden said of how Webkinz fared in 2007. Boden is the manager of Doodlehopper in Springfield, Va.
— "Webkinz: We sell daily, hourly," Robin Ellerman, owner of Trains-n-Toys in North Canton, Ohio, told TDmonthly.
— Over 21 percent of retailers told TDmonthly that Webkinz was their all-around best-selling item of 2007. 11/12/2007 (MSRP: $12.00; Age: 3 and Up)



BANANAGRAMS® by BANANAGRAMS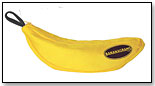 The fast-moving word game consists of 144 ivory-like letter tiles in a zippered banana pouch. Players place the tiles face down on the table and randomly select 21 tiles. They turn their letters right-side up simultaneously and proceed to form as many intersecting and interconnecting words as possible, rearranging their own letters as many times as desired throughout the game. Awards: TDmonthly Top Seller 2007; 2009 TOTY Game of the YEAR, 2006 Oppenheim Toy Portfolio Gold Seal; 2007 iParenting; 2007 Parents' Choice Recommended; 2007 Dr. Toy Best Products. (Read Review)
— This product has been making the TDmonthly Best-sellers lists since 2007.
— As of 05/13/2011 this product had 4.8 out of 5 stars from 456 reviews on Amazon.com.
— Eight of 66 retailers vouched for its best-selling status in May 2008; seven of 63 did in Sept. 2008. Shani Watmough of Planet Toys in Rockland, Maine, said her store sells 60 per month. Fifteen of 38 named it a top-selling game in Feb. 2010.
— As of April 5, 2010, Bananagrams had spent 570 days in the top-100 best-selling toys and games on Amazon.com.
— According to owner Brett Sommer of Figpickels Toy Emporium in Coeur d'Alene, Idaho, "It was the 2009 game of the year. The brilliant packaging definitely helps this product." (

Watch Video) 6/19/2006 (MSRP: $14.99; Age: 7 and Up)



PlasmaCar® by PLASMART INC.



The Original PlasmaCar continues to intrigue and fascinate. Powered by kid power; no batteries, gears, or pedals needed. Just sit, put your feet up, and turn the steering wheel to propel yourself forward. The patented safety seat design places riders in a safe, comfortable position and minimizes tipping. Moves up to 6 mph on any smooth, flat surface. Supports up to 220 lbs. Visit www.plasmacar.com to see all the wonderful colors available.
— In a March 2015 survey, two out of 10 retailers told TDmonthly that Plasmacar is a best-selling outdoor toy.
— As of 05/13/2011 this product had 4.5 out of 5 stars from 122 reviews on Amazon.com. Cons: Does not work well on surfaces that aren't completely smooth.
— This top-seller in specialty stores earned a TDmonthly Top Toy 2007 award for its distinctive aerodynamic design and ease-of-use. TDmonthly believes it has the potential to become a classic due to its fresh, contemporary appeal and application in a child's formative years.
Awards: 2012 Parents Choice Awards Recommended, 2009 Green Parents List Check Mark, 2009 DisneyFamily.com Top Action Figures and Toys for Toddlers, 2009+2008+2005 The National Parenting Centre Seal of Approval, 2008 iParenting Media Toy Award, 2008 Fat Brain Toy Award Active Play, 2006 TIA Outdoor Toy of the Year - Specialty Toy of the Year, 2006 Oppenheim Toy Portfolio Platinum Award, 2005 Oppenheim Toy Portfolio Gold Seal Award, 2005 Dr. Toy Best Vacation Products, 2005 Creative Child Seal of Excellence, 2001 International Patent Fair, Hong Kong Gold Medal 6/28/2005 (MSRP: $69.99; Age: 3 and Up)



Mattel Hot Wheels Ferrari F355 GTS Convertible with Removable Top by TOY WONDERS INC.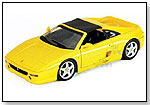 This yellow, 1:18-scale, die-cast collectible model car measures 9" L x 3.75" W x 2" H and has doors and a trunk that open. It comes on a display plaque and is individually packed in a window box measuring 13.25" L x 6.75" W x 5" H. A case pack of four pieces is available. Launch date: November 23, 2007.
— "Our number-one selling item [of 2007] was Hot Wheels," Phil Wrzensinki, owner and manager of Toy House and Baby Too in Jackson, Miss., told TDmonthly.
— Darrel McKinster, owner of Darrel Toys and Collectibles in Denver ,Colo., named Hot Wheels by Mattel as his best-seller. "I'm a small store, but sold about 20,000."
— Ten percent of retailers named small play vehicles as their best-selling item of 2007. 11/30/2007 (MSRP: $38.00; Age: 8 and Up)



5x5 Rubik's Cube by WINNING MOVES GAMES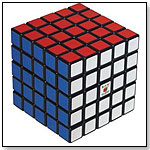 An expanded version of the mind-boggling classic, Rubik's 5x5 is the most challenging Rubik's Cube ever made. Rubik's 5x5, also known as Rubik's Professor, has more than 10 billion combinations, more combinations than any other puzzle in the world. Featuring the iconic Rubik's Cube design and color concept, Rubik's 5x5 is a real handful. It comes with a black plastic cube stand.
— "Rubik's Cube," Denis Hofsetter told TDmonthly, when asked which item was his 2007 best-seller. "We sold out." Dennis is the owner of The Toy Store in Atlanta, Ga.
— Manny Rocha, general manager of Mr. G's Toys & Expressions in Los Angeles, Calif., said that his store "sold four gross" of Winnning Moves' Rubik's Cube.
— Five percent of 62 retailers who spoke with TDmonthly singled out this item as their store's 2007 best-seller. 2/26/2007 (MSRP: $29.99; Age: 8 and Up)



Horse Box Trailer by BRUDER TOYS AMERICA INC.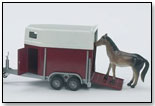 This trailer allows children to imitate the procedure of transporting horses. The tailgate lowers for use as a ramp, and the horse can comfortably be "fed" and "watered" via the side door that opens.
— Bruder ranks as the second top-selling product line at Silly Goose in Essex, Mass., according to Owner Diane Robinson.
— When asked by TDmonthly which was her store's best selling product, Diana Glasier, owner of Green Cabboose in Stroudsberg, Pa., said, "On the whole, Bruder trucks."
— Two of 62 retailers named Bruder Trucks as the single best seller in their store. 10/2/2007



Webkinz Reindeer by GANZ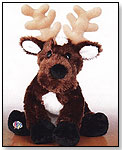 The 6" reindeer plush is made of several different materials, including cotton and is stuffed with beans. It comes with a distinctive secret code that allows kids to enter an online world. Kids can then interact virtually with their pet, care for it, earn KinzCash, play games and more.
— "I sold 1,000 of reindeer over two months," Stephanie Dupuy, owner of Playville in Covington, La., told TDmonthly.
— "Webkinz is still the most ordered toy in the store. [We] sell 200 to 300 Webkinz a month," Joyce Hoover, owner of Doll and Gift Gallery in Rogers, Ark., told TDmonthly.
— Thirteen of 60 retailers named Webkinz as their most popular item of 2007. 1/16/2008 (Age: 3 and Up)



Lift-Off Rocket by INTERNATIONAL PLAYTHINGS LLC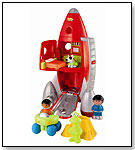 Suitable for children 18 months and up, this rocket lights up and emits realistic rocket sounds with the push of a button. It has a handle for take-along play and comes with an alien, a moon crate, a dune buggy, a space puppy dog and two astronauts. The rocket features a cargo hold, a Murphy bed and toilet, a cockpit and an on/off switch and volume control. "The Lift-Off Rocket by iPlay is designed to encourage young imaginations and introduce them to new worlds. This high-quality playset has a space theme with an at-home-feel," Sue Tice, public relations director and product manager at International Playthings Inc., told TDmonthly. Awards: TDmonthly Top Seller 2007. Launch date: March 2007.
— As of 5/12/2011 this product had 4.5 out of 5 stars on Amazon.com from 98 reviews. Cons: Doors fall off too easily; the dog and alien figurines are too large to fit in the rover.
— Lynda Blankenship, owner of Smart Toys & Books in Knoxville, Tenn., told TDmonthly in late Spring 2011 that Lift Off Rockets were among her best-selling activity kits and playsets.
— "One of my favorite toys this season, for 18 months and up, is the iPlay Lift-Off Rocket," said Deb Necker, owner of Necker's in Simsbury, Conn., when discussing hot-selling infant toys in her store.
— The Lift-Off Rocket is popular at LB Toys in Media, Pa., according to Owner Jamie Burdette. "It's a great 1- to 2-year-old toy for a boy," he said in April 2008. "Rocket ship toys for this age are hard to find."
— Want this? As of 05/11/2011 this product was available at Smart Toys & Books (

Watch Video) 6/28/2007 (MSRP: $40.00; Age: 2 and Up)



---
---


Copyright © 2021 TDmonthly®, a division of TOYDIRECTORY.com®, Inc.