September 19, 2020

TDmonthly's Top 10: Upper Level
Innovation and Old Favorites Play Well
Every year at Toy Fair, the "big hall" in Javits Center packs in thousands upon thousands of exciting new toys — novel electronics, realistic and cuddly plush, fun family games, and playsets with every piece one could ever need. See

TD

monthly Magazine's top discoveries for 2008 below:
To see more top-10 lists from the show, click here.
LandSailer™ / ÜberDragster™ Scavenger Kit by UBERSTIX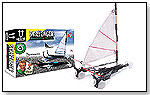 These new construction/craft kits from ÜberStix take the company's commitment to recycling one step further. When kids open the construction kit, they will discover that it requires more than just building it. The ÜBERSTIX LANDSAILER™ and ÜBERDRAGSTER™ are both working models that require Push Ups® ice cream pops for wheels, coffee stir sticks, straws and more. The LandSailer requires very little wind to move it across the ground. Kids can set up their own unique race courses for their working models — even build a speed ramp. "This is the first build system that rewards kids for recycling," ÜberStix founder Dane Scarborough told TDmonthly. "In doing the Scavenger Kits, we're starting a new category of toys." (

Watch Video) 12/17/2007 (MSRP: $16.99; Age: 7 and Up)



Circus Ring by PLAYMOBIL INC.



Kids can watch trapeze artists soar through the air at this circus show. The opening of the big top is adjustable, and the diameter of the Circus Ring is 22.5". The set also includes seven figures, ticket booths and a seating area that fits approximately 30 visitors. It requires two AA batteries. The set also features "a durable fabric tent," Playmobil Inc. Advertising and Marketing Manager Michelle Winfrey told TDmonthly. Launch date: September 2008.
— Gail Grabish, owner of a Pocketful of Toys in O'Fallon, Mo., liked the fact that the Playmobil Circus theme offers "a complete set, but then additional elements can be added." She and two other retailers, out of 24 surveyed, named this product as a Toy Fair 2008 favorite. (

Watch Video) 12/18/2007 (MSRP: $104.99; Age: 5 and Up)



ME2 by iTOYS INC.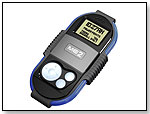 This full-color, electronic handheld game doubles as a pedometer, and each step a child takes grants him one point for game play in the three-dimensional ME2 world online. Kids create their own avatar (more than 1 million designs available through combinations of various features) and can interact with other players online, where they might, for example, challenge others to a race. Six colors are available. Launch date: August 2008. 2/27/2008 (MSRP: $34.99; Age: 8 and Up)



Kitchen Littles Deluxe Cookware Set by INTERNATIONAL PLAYTHINGS LLC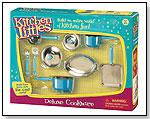 Made of heavy-duty, die-cast metal, this rebirth of the Kitchen Littles line showcases cookware in stylish miniature form. Suggested retail price for sets in the line is roughly $20 to $25. Launch date: 2008. (

Watch Video) 2/27/2008 (Age: 4 and Up)



Swinxs by SWINXS BV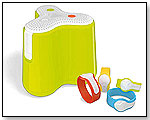 Created to facilitate active play with family and friends both indoors and out, this game console speaks, explains how to play games, and cheers on participants. Players interact with the console though XS tags — colorful, microchip-embedded wristbands that begin games and measure player performance. Individuals can download free games onto the console from the Swinxs website. Launch date: 2008.
— One TDmonthly editor was hesitant to include this product in a Toy Fair 2008 top-10 list on the basis that it takes money and electronics to simulate the way children have been playing for generations, and she believes kids will easily tire of it. TDmonthly included it, however, for its encouragement of group play, its novel approach to active gaming, its sleek design and the ability customers have to download additional games from the company's website. (

Watch Video) 2/27/2008 (Age: 4 and Up)



Fire Chief Role-Play Outfit by MELISSA & DOUG


This authentic-looking fireman costume features bright stripes and comes with a hat, a megaphone, an ax, a fire extinguisher and other accessories. It retails in a clear vinyl bag. Launch date: 2008.
— "Melissa and Doug have great dress-up costumes ... those are moving briskly," said Diana Nelson, owner of Kazoo and Company in Denver, Colo., about her top-selling dress-up items in March 2010.
— In a December 2013 survey two out of 10 retailers told TDmonthly that fire fighter costumes were one of their best-selling Halloween costumes. 2/27/2008 (MSRP: $39.99)



Bacladi Mama Necklace by KIDS PREFERRED INC.

This bright and fashionable necklace includes a star, a flower and colorful, fuzzy balls for infants to play with while giving mom something stylish to wear. Each necklace also features one of the four Bacladi characters: Rabbit (frog), Dunk (duck), Chick (hen) and Flo (dolphin). Launch date: 2008. 2/27/2008 (MSRP: $18.00)



ZipBin® Wheelie Race Track by NEAT-OH! INTERNATIONAL LLC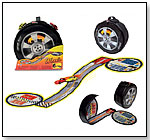 ZipBin Softie Wheelie looks like and is shaped like a mag wheel and opens to reveal a side-by-side race track. The set's play surface includes a garage area, a winner's circle and a 12-car built-in parking garage. The set also features two, sturdy die-cast sports cars and a wipe-clean surface. Launch date: January 2008. This product was previously catalogued under the name ZipBin® Softie™ Wheelie™ (changed January 2009).
— This is "from Neat-Oh! International LLC, whose innovative line of ZipBin products has won 11 awards for product excellence," Neat-Oh! International LLC Director of Marketing Gerry Linda told TDmonthly. (

Watch Video) 12/28/2007 (MSRP: $19.99; Age: 3 and Up)



Deluxe Firehouse by KIDKRAFT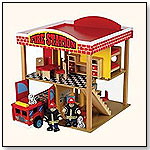 This set includes 22 pieces of furniture, three firefighters, an ambulance, a fire truck and a helicopter. It is four levels, counting the helicopter landing on top, and features a basketball court, a computer desk, bunk beds and more. The firehouse measures 30" L x 17.5" W x 25" H. Launch date: July 2008. 2/27/2008 (MSRP: $159.00)



Eco Angels "I Re-Made It" Fashion Accessories Kit by FASHION ANGELS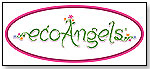 This kit is designed to show girls how they can make fashionable jewelry and accessories in a way that's friendly to the environment — by reusing buttons, beads, candy wrappers, soda can tabs and more. It comes with U.S.-made, painted wooden beads and "cause" charms, enabling girls to make up to 10 bracelets for the green cause. The set is part of the "green"-themed Eco Angels line that also includes a "Make-Your-Own Natural Beauty Products" kit and a "Be an Environmentalist" kit. 2/25/2008



---
---


Copyright © 2020 TDmonthly®, a division of TOYDIRECTORY.com®, Inc.