August 8, 2020

May 2008 | Vol. VII - No. 5


Boost Store Traffic With Evergreen Toys
Celebrate Anniversaries With New Products and Promotions
"We are … expanding our offerings to ensure we remain the owners of the spy category." — Drew Stevenson, Wild Planet

Some of today's hottest evergreen properties are celebrating milestones in their brand heritage with creative marketing plans and new products, manufacturers told

TD

monthly Magazine.

Heightened awareness in different channels of distribution can translate into opportunities for smaller and nimbler specialists to create in-store excitement and increase foot traffic for well-known products.

ETCHING IN METALLICS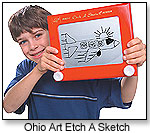 Ohio Art is getting the word out about its 100th anniversary with a tin-packaged, metallic red Etch A Sketch with bronze powder that will be featured on QVC's "Christmas in July" segments. JCPenney and Toys R Us will also support the occasion with a metallic Etch A Sketch slated for release later in the year.

"We've worked to continue to make the Etch A Sketch relevant with new generations with color versions, electronic versions and licensed versions," Martin Killgallon, senior vice president of marketing and product development at Ohio Art, told

TD

monthly. "It is really the perfect toy with no loose parts, no batteries and a certain magic that keeps kids wondering, 'How did it do that?'"

SPYING FOR NEW PRODUCTS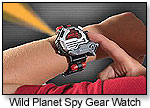 Specialty stores might spy some additional business this fall, as Wild Planet and Play Along have devised programs to support key property milestones.

For the 10th anniversary of Spy Gear, Wild Planet is planning its largest line-up of new products in history with its first-ever board games, Spy Trackdown and Spy Wire, and a major QSR promotion. "We are taking the fact that our Spy Gear is a staple in the recreational lives of boys ages 6 to 12, and are expanding our offerings to ensure we remain the owners of the spy category. Licensed spy items come and go, but Spy Gear has staying power," said Drew Stevenson, senior vice president of worldwide sales for the company.

GOING BACK TO THE PATCH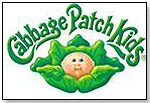 Play Along takes Cabbage Patch Kids back to their roots with The Anniversary Kids, a limited-edition collection of nearly one million 25th-anniversary dolls modeled after the originals, with the original sculpts, hair styles and colors, fashions and shoes. Each doll will feature founder Xavier Roberts' signature in silver lettering on the bottom. The packaging and birth certificate will each carry a commemorative 25th-anniversary stamp, according to Robyn Cross, senior marketing brand manager at Play Along.

DANCING WITH BARNEY AND ANGELINA

Play Along will also support Barney's 20th anniversary this fall with the Sing and Celebrate Barney, complete with special packaging and a 20th-anniversary logo embroidered on the foot of the feature plush. JAKKS Pacific is launching a Barney preschool line, and Twentieth Century Fox Home Entertainment and HIT Entertainment have released special Barney DVDs.

Another HIT Entertainment property, Angelina Ballerina, celebrates her 25th year with a book tour by author Katharine Holabird and illustrator Helen Craig, a commemorative edition of the original book from Viking Press, and a 25th-anniversary DVD. She will also star in "Angelina Ballerina: The Next Steps" in 2009.

The CGI series, with co-production partners Thirteen/WNET New York and Nick Jr. UK, follows Angelina on the next stage in her life at a new school. A full consumer products program tied to the new series is planned, according to Jamie Cygielman, senior vice president and general manager of consumer products at HIT Entertainment, North America.

See some of these products below:
Spy Wire by WILD PLANET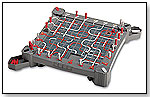 In this puzzle game, two players use strategy to slide tiles on the gameboard, seeking to deactivate their opponent's fuses by making connections between their "defuser" and opposing pegs. Launch date: Fall 2008. 3/17/2008 (MSRP: $24.99; Age: 7 and Up)



Barney & Friends™: Celebrating Around the World by HIT ENTERTAINMENT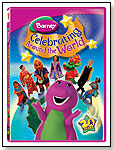 For his 20th year anniversary celebration, Barney and his friends take a magical train ride on Barney's Imagination Unlimited and explore the different types of celebrations around the world. This product received a 2008 Parents' Choice Approved award, a Dove Family Approved Seal, a Parent to Parent Adding Wisdom Award and The Toy Man Product Guide Award of Excellence and Seal of Approval. Launch date: January 29, 2008. 11/30/2007 (MSRP: $14.98)



Anniversary Cabbage Patch Kids® by PLAY ALONG INC.


The Anniversary Cabbage Patch Kids™ bring back the magic of the original 1983 Kids by replicating their vintage fashions, hairstyles and facial expressions. In beautiful keepsake packaging, each of the new Kids has a special "25th anniversary" Xavier Roberts signature and comes with a silver anniversary baby spoon, a commemorative silver-stamped 25th anniversary birth certificate and adoption papers. Launch date: September 2008. 4/28/2008 (MSRP: $29.99; Age: 3 and Up)



Sing and Celebrate Barney™ by PLAY ALONG INC.



Everyone's favorite purple dinosaur is celebrating 20 years of sharing, caring and imagination with a tee-rific new musical toy suitable for children 18 months and up. Sing and Celebrate Barney has super-dee-duper™ sparkles from head to toe, and Barney's belly lights up with special stars, hearts and musical notes as it plays three classic Barney songs. Launch date: September 2008. 4/28/2008 (MSRP: $24.99; Age: 2 and Up)



Etch A Sketch Wired by OHIO ART CO.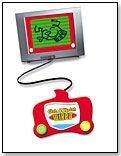 The new battery-powered Etch A Sketch Wired, which hooks into a television set, utilizes digital electronics to display each line and images on screen in real time with each twist of the toy´s knob. Images can be viewed in color and the Etch A Sketch includes accompanying sound effects. The new model features shape templates, drawing tools, and four play modes including "free draw," "connect the dots," "trace cool images," and "drawing with funky gadgets and gizmos." 2/25/2005 (Age: 4 and Up)



---
---


Copyright © 2020 TDmonthly®, a division of TOYDIRECTORY.com®, Inc.