September 19, 2020

May 2008 | Vol. VII - No. 5


Get Ready for the ASTRA Marketplace
Specialty Trade Show is a Must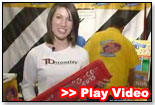 Looking for amazing new toys and games by small, inventive companies that no one's discovered yet? ASTRA's 16th annual Marketplace & Academy will take place from June 22 to 25 at the Foxwoods Resort Casino in Connecticut.

TD

monthly Magazine will be there, too, shooting video demos and finding out what specialty retailers like you think will be the year's best toys.

PLAY THE GAMES!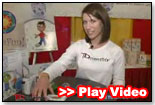 The Marketplace is more than just a trade show. In addition to offering a variety of educational seminars, on June 23 attendees will be encouraged to open the box and play the newest games along with manufacturers and inventors.

From breakfast with the ASTRA Board to tips on doubling sales without discounting, Marketplace & Academy 2008 is all about making connections.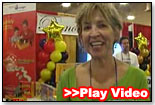 "There are so many reasons to be at the ASTRA convention every year and I haven't missed one," explains Jonn

y Girson of The Learning Tree in Prairie Village, Ks. "The seminars give me so many user-friendly ideas and, of course, the exhibit floor is not to be missed. But I have to say the main reason is the connections I make with the other retailers … I have increased my bottom line by thousands of dollars thanks to the advice of my ASTRA friends."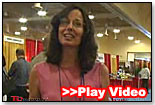 ASTRA Executive Director Kathleen McHugh vows to wow attendees at Marketplace & Academy this year with bigger show deals for ASTRA members, an emphasis on technology and trend spotting, and branching out into new product areas for children like room décor and infant gifts.

OPPORTUNITY FOR NEW COMPANIES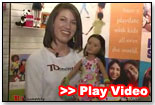 President Laura Rangel of KidsGive, the makers of Karito Kids® whose brand launched in July 2007, said last year's Marketplace was a key show for her company. "The ASTRA retailers are a core part of our business strategy and the buyers also seemed to be more in 4th quarter mode. Our doll and book combinations, which involve the child in giving back to help others, make a fantastic holiday gift so they responded really well at Marketplace. We wouldn't think of not attending

Marketplace this year!"

KIDS CAN PLAY, TOO

Unlike other toy trade shows, kids are allowed on the ASTRA show floor. So bring along your own toy experts, your own kids, and see what they think will be the hot new playthings.

And, after the show, you'll be able to remember it all by watching

TD

monthly's video coverage and reading the top-10 lists we'll assemble, thanks to retailer feedback. See you at Foxwoods!

Manufacturers: Want to be sure you're included in our video coverage? Call us at 310-979-4330 to discuss the options!

Look below to see a few more of the favorite videos

TD

monthly shot at the 2007 Marketplace:

Retailers interviewed: Terri Meyers, owner of Kaleidoscope Toys in Round Rock, Texas (left); Elaine Hackney, owner of Boing! JP's Toy Shop in Jamaica Plain, Mass. (right). Videography and editing by Alison Marek.
Woodman Concept Carpenter Carry Case by WOODLAND MAGIC IMPORTS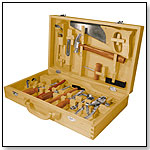 Scaled down for little hands, this briefcase-style carpenter's carry case for kids includes 16 woodworking tools: model maker's hammer, carpenter's hammer, carpenter's pencil, mallet, saw, set of pliers, screw cutting tool, carpenter's square, ruler, spirit level, wood chisel, screwdriver, Philips screwdriver, clamp, plane, and sanding block. Launch date: October 28, 2008. (

Watch Video) 7/13/2007 (MSRP: $36.95; Age: 8 and Up)



Woodman Concept Bi-Plane by WOODLAND MAGIC IMPORTS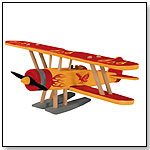 This Woodman kit includes durable beech wood components and the tools a child needs to build the toy. The pre-cut wood is slightly unfinished, allowing kids to sandpaper it for the finishing touches. The set includes a hammer, dowels and glue for old-fashioned assembly. It also features paints and paintbrushes for detail and personalization. Launch date: August 2007; stickers added to the kit in 2009. (

Watch Video) 7/13/2007 (MSRP: $19.95; Age: 6 and Up)



EzyRoller by EZYROLLER LLC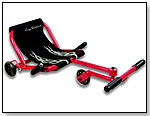 This self-propelling, three-wheeled ride-on toy cruises smoothly and silently along the ground, similar to the movement of a snake. The rider simply sits in the seat, feet-first, and propels with an easy back-and-forth leg movement, demonstrating a special combination of physics properties that fascinates most first-time observers. There are no chains, no motor and no batteries. The product comes packaged with extendable axis rods (S, M, L), so it can grow with the child. "Awe-inspiring physics" and "the strong, long-lasting steel tube frame and overall quality construction" really set this product apart, according to EzyRoller President Denis Allais. Launch date: May 2007.
— Anyone can sit back and get a workout with this sleek and sporty, three-wheeled ride-on toy that moves fluidly with back-and-forth leg motion. Its long, low-set and adjustable design differentiates it from other ride-ons, as do the properties of physics that bring it to life. Such stats have garnered the Ezyroller a TDmonthly Innovations 2007 award.
— Jeanette Lauture of Aunt Jean's Toys & Treats in Montclair, N.J., told TDmonthly in summer 2008 that the Ezyroller is a hot seller in her store. "This New Zealand outdoor ride-on toy is very innovative and has longevity for kids 3 to 14 years of age," she said. "I've been selling it since October of '07."

Where to buy:
SOUTH (

Watch Video) 3/16/2007 (MSRP: $99.95; Age: 3 and Up)



Night Yackle by TTALF "TOYS" CORPORATION



Night Yackle is the newest addition to the USA made Yackle Ball product line. The glow in the dark stars take night time play to the X-treme! Night Yackle can be played both day and night and comes with rules to games that are played alone, with 2 to 3 kids, a small group or in teams. Two glow in the dark silicon wristbands are included as an added bonus! (

Watch Video) 1/9/2009 (MSRP: $29.95; Age: 5 and Up)



Griddly Headz Baseball Game by GRIDDLY GAMES INC.



Griddly Headz Baseball Game will hit a home run with any family. Dice rolling and sports-related challenges combined with strategy, alliances and a bit of luck make these games action-packed from the first roll of the dice to the final frenzied seconds. The game's strong and sturdy construction will make it last from one generation to the next. This game received a Dr. Toy Award for Best Products for Summer 2008. And the deluxe version is a 2007 iParenting Media Award winner. Launch date: June 2007. (

Watch Video) 6/22/2007 (MSRP: $49.95; Age: 8 and Up)



My ABC's Thumball™ Catch 32 by ANSWERS IN MOTION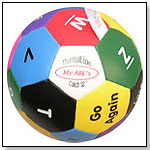 Six-inch size, 32 multi-color panels, pleasingly squeezable. A perfect choice for teachers, parents, and game lovers everywhere. Variations of play are endless and can be a simple tool for teaching the sounds each letter makes, or as advanced as creating a 10-word sentence with awesome aspects of alliteration. (

Watch Video) 4/9/2007 (MSRP: $13.99)



Dolly Marshmallow by COROLLE DOLLS



Very stylish and full of mischievous charm, 16" Les Dollies toddler dolls, with their bright bold outfits — and hair — are sure to delight budding fashionistas. Les Dollies have soft cloth bodies, vinyl faces and hands, fixed eyes and rooted hair. Launch date: 2006. (

Watch Video) 7/5/2007 (MSRP: $19.99; Age: 3 and Up)



ZipBin® Train Depot Play Set by NEAT-OH! INTERNATIONAL LLC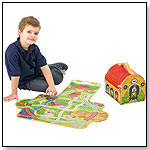 The ZipBin Softie Train Depot is a soft-sided, train depot-shaped and decorated carrying case that converts to a village and train yard playscape. The tracks on the playscape match the popular wooden trains. A Country Stable bin is also available in the Softie line. This product was previously catalogued under the name ZipBin® Softie™ Train Depot Playscape (changed January 2009).
— "The manageably sized shape of the bin now conforms to the concept... and second, the products are soft-sided, adding a tactile sense of delight," Gerry Linda, director of marketing for Neat-Oh! International, told TDmonthly about the product's distinctiveness. "All ZipBin products are characterized by the unique convertibility from bin/storage form to playscape and back." Launch date: February 2007. (Watch Spanish Video) (

Watch Video) 1/4/2007 (MSRP: $16.99; Age: 3 to 8)



Sticky Mosaics - Princess by THE ORB FACTORY LIMITED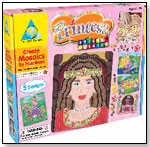 Numbered templates, sticky foam and jewel tiles allow kids to easily create beautiful mosaics. Five different design templates are included, each with a short story on the reverse side geared at inspiring young artists to imagine his or her own mosaic fairy tale. Picture hangers are also included for easy artwork display.
— "The Orb Factory has a great variety of themed mosaic tile arts and craft choices," Jeanette Lauture of Aunt Jean's Toys & Treats in Montclair, N.J., told TDmonthly in early summer 2008 about this best-selling line in her store. "This has hours of play time. I had a dinner party and children from 2 to 12 years of age were entertained."
― "Sticky Mosaics are terrific," said Deran Muckjian, owner of Catch A Falling Star in Lexington, Mass., during an April 2010 survey of top-selling activity kits.
― "They're popular for both boys and girls, and they're fun and easy to play with," Sandy Challinor, owner of Owl's Nest Toy Store in Southlake, Texas, told TDmonthly about Sticky Mosaics in spring 2010.
― Out of 43 retailers interviewed in April 2010, 10 named Sticky Mosaics as their best-selling activity kit. (

Watch Video) 8/16/2007 (MSRP: $16.99; Age: 6 and Up)



Frightened Grasshopper Mini Solar Robot Kit by OWI INC.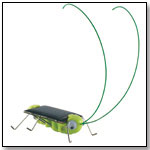 Eyes jiggle, legs wiggle and antennae sway to-and-fro in the combo tango-jitterbug-Frightened Grasshopper dance. This little kit is an attention-grabber. Pint-sized and powered to pack a punch, this enticing amusing solar bug will capture kids' hearts while demonstrating an alternative energy principle. No batteries or tools are required, and there are fewer than 10 parts to assemble. This product received a 2007 Seal of Excellence from Creative Child Magazine. Launch date: February 2007.
— For promoting the use of solar energy in a hoppin' way, this cute, little grasshopper received a TDmonthly Innovations 2007 award. It is simple to assemble and reacts immediately when placed under sunlight, clicking its legs across the ground as it rattles around, shivering with fear. (

Watch Video) 2/27/2007 (MSRP: $9.95)



---
---


Copyright © 2020 TDmonthly®, a division of TOYDIRECTORY.com®, Inc.