November 28, 2020

June 2008 | Vol. VII - No. 6


TDmonthly's Top-10 Most-Wanted Licensed Goods
Say Hello to Hello Kitty, the Licensed Star of Specialty
With additional reporting by Virginia Davis, Terri Hughes-Lazzell, Christine Lebednik, Marie Raven and Brenda Ruggiero

Most of the 50 specialty retailers who spoke with

TD

monthly Magazine revealed that licensed products — more common in the mass market — make up at least 1 percent of their merchandise, with the average being 5 to 10 percent. About 29 percent said they do not carry a single licensed product on their shelves.

See below Hello Kitty by Sanrio Inc., Thomas the Tank, Disney Princesses, Barbie by Mattel Inc. and other licenses that retailers put at the top of their lists:
Hello Kitty Pop-Up Toaster by SANRIO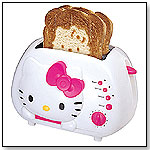 This pop-up toaster toasts Hello Kitty's face on every slice. It features six shade settings, a removable crumb tray, a 3-D Hello Kitty face on the toaster, two wide toast slots to accommodate bagels, a cool-touch exterior, self-adjusting bread guides and a cord storage area underneath.
— Josh Darby, manager of Toy Up in Little Rock, Ark., told TDmonthly in April 2008 that his store sells "about one [Hello Kitty] item per day."
— Greg Bonner, owner of Heights Toy Center in Little Rock, Ark., said he averages "three pieces a day."
— "In licensed products, we do the best with Hello Kitty. … We sell three or four … toys a day," May Foster, a long-time sales person at The Toy Palace in Jackson, Miss., told TDmonthly in April 2008. 5/8/2008 (MSRP: $36.99)



RC2 Brands Thomas Wooden Railway Oval Set by LEARNING CURVE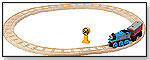 This 13-piece set includes 10 pieces of wooden track, a Thomas the Tank Engine Train, a passenger car and a railroad crossing sign. The set measures approximately 20-1/4" x 17-1/2" x 2-2/5".
— "The new Thomas trains do best when they come out," Linda Angel, owner of Kidoodles Toys in Norman, Okla., told TDmonthly in April 2008. "I usually order a dozen and they sell through pretty quickly."
— "We try not to carry anything that's in a big store … [but] we do carry Thomas the Tank, definitely," Fran Anaya, owner of Golden Aspen Toys in Flagstaff, Ariz., told TDmonthly in April 2008.
— Over one-tenth of retailers who spoke with TDmonthly in spring 2008 named Thomas trains as their best-selling licensed product. 5/8/2008 (MSRP: $12.99; Age: 2 and Up)



Princess 8-Pc.Going to the Ball Set by DISNEY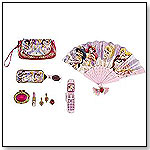 The set includes a fan, a jeweled clutch bag, a compact with mirror and note paper, sunglasses, a sunglass case, a lipstick pen, earrings and a play cell phone that produces light and sound effects. The set features five Disney princesses.
— Isaac Gurock, head of operations at Magic Beans in Brookline, Mass., told TDmonthly in April 2008 that Disney Princesses' is his best-selling licensed line. His store sells 12 of the products each month.
— "The Disney Princesses line — we sell at least one a day," Scott Sloan, manager of Toys, Inc. in North Myrtle Beach, S.C., told TDmonthly in April 2008, when asked to name his best-selling licensed toy.
— In April 2008, four of 50 retailers who spoke with TDmonthly named the Disney Princesses' line as their best-selling licensed line. 5/8/2008 (MSRP: $19.50; Age: 3 and Up)



Barbie™ Novelty Lunch Kit by MATTEL INC.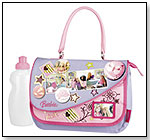 This fashionable lunch kit looks like a purse. The outside of the bag features Barbie and her pals, while the inside flap features a picture window for girls to insert their own picture.
— Baltimore, Md.'s Barston's Child's Play Owner Barbara Fineblum told TDmonthly in April 2008 that Barbie products are her best-selling licensed items.
— Helen Dean, owner of Toy Safari in Alameda, Calif., also named Barbie as one of her best-selling licensed lines.
— In April 2008, 4 percent of retailers who spoke to TDmonthly singled out Barbie as the best-selling licensed line of products in their store. 1/18/2008



Sesame Street Dance Mat Book by PUBLICATIONS INTERNATIONAL LTD.

The Dance Mat Book gets kids off the couch and dancing with their favorite licensed characters. The book features five different dances in two different modes, along with a non-slip, 24" x 24", colorful dance mat. With the mat placed on the floor, the child presses the "Learn-the-Steps" button to hear dance instructions. Dance-step illustrations also appear in the book to help the child learn the dances. Once the child has mastered the steps, he/she can press the "Music Note" button to hear the melody straight through while performing the dance on the mat. The book also features a fully illustrated story featuring a plot that involves the dances.
— "Sesame Street … always does well for us," Leslie Chiaverini, owner of Adventure Toys and Teacher Supplies in Los Altos, Calif., told TDmonthly in April 2008
— In April 2008, two of 50 retailers named Sesame Street as the best-selling line of licensed products in their stores.
— First broadcast in 1969, "Sesame Street" is one of the longest-running American television series in history. 12/5/2007 (MSRP: $14.99; Age: 3 to 7)



Hot Wheels Speed Racer Battle Morph Mach 6 by MATTEL INC.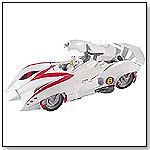 This "Speed Racer" vehicle comes with a 5" action figure and is designed to battle — once the spoiler is pulled up — with lights, sounds and spring-loaded missiles.
— Phil Wrzensinki, owner and manager of Toy House and Baby Too in Jackson, Miss., told TDmonthly in April 2008 that Speed Racer items by Mattel are among his best-selling licensed items.
— Two of 50 retailers who spoke with TDmonthly in April 2008 named licensed products by Mattel as best-sellers in the licensed toys department.
— Speed Racer is an English adaptation of a Japanese anime series. 4/22/2008



Knuffle Bunny… and More Great Childhood Adventure Stories! by SCHOLASTIC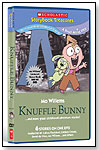 Part of the Scholastic Storybook Treasures collection, this DVD is based on the book Knuffle Bunny: A Cautionary Tale, by Mo Willems. This animated DVD is over an hour long and features digitally-enhanced content, a read-along feature, kid-friendly authoring and more. Launch date: October 30, 2007.
— Bob Breneman, owner of G. Willikers in Portsmouth, N.H., told TDmonthly in April 2008 that "Knuffle Bunny" books with a rabbit rag doll are his best-selling licensed product.
— The book, on which the DVD is based, won a Carnegie Medal in Literature Award in 2007.
— The book, "Knuffle Bunny: A Cautionary Tale," is written and illustrated by Mo Willems. 10/2/2007 (MSRP: $14.95; Age: 2 to 8)



Hannah Montana Malibu Beach House by JAKKS PACIFIC INC.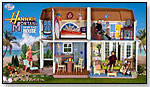 This replica of Hannah Montana's beach house features a highly detailed interior, from the kitchen to the living room to the closet. Even the furniture, décor, colors, designs, patterns and textures are accurate to the show. The house closes up easily for convenient storage and features a handle for easy transport. Launch date: 2008.
— At LittleBits in Wellesley, Mass., the Hannah Montana line is a best seller, a store representative told TDmonthly in April 2008.
— The character of Hannah Montana is played by actress and singer Miley Cyrus.
— In 2007, the Hannah Montana television series was nominated for an Emmy Award. 2/21/2008 (MSRP: $159.99; Age: 6 and Up)



---
---


Copyright © 2020 TDmonthly®, a division of TOYDIRECTORY.com®, Inc.