June 7, 2023

July 2008 | Vol. VII - No. 7

---
Homeschoolers Turn Pages for Digital Bookmark
Ease and Functionality Make Mark-My-Time a Winner
It didn't take

TD

monthly Magazine's Homeschool Roundtable participants long to see that the ease of use and practical application of the Digital Bookmark by Mark-My-Time make it a product to … well … bookmark as a favorite.



Mark-My-Time™ Digital Bookmark by MARK-MY-TIME LLC
Age: 5 and Up
Gender: Boys and Girls
Category: Educational
MSRP: $8.95

TDmonthly rating:




What It Is: The Digital Bookmark is a plastic (polyethylene) strip approximately 2" wide with a compact timer on top. The timer has cumulative, countdown and clock modes, as well as an alarm. The battery is replaceable, and the Digital Bookmark is available in several colors.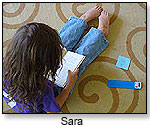 What the Moms Thought: Ledford and Zuidema liked that their 8-year-olds (Joe and Alyssa, respectively) could operate the bookmark independently. Christensen bought a second bookmark so Joshua (10) and Ben (6) could each have their own since, "much to my surprise, the kids loved this bookmark." She felt it encouraged them to read more than they usually do.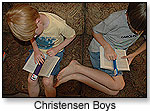 "Using this product boosted Joe's (8) self-esteem, as he did not think of himself as being an avid reader, yet he found he spends over two hours every day reading," Ledford commented. While there are other ways to track reading time, she liked that "the digital bookmark gives the child the independence and responsibility to time his own reading."

"The bookmark is compatible with small, paperback books, yet [the] screen is large enough to read clearly and buttons are easy to operate," Wilson commented. She also liked that cumulative reading time is stored, even when the bookmark is switched over for countdown use.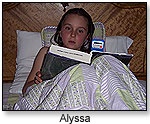 Dawson found that "the assumptions behind this product are counter to fostering a love of reading," since she felt timing reading would pressure the child.

What the Kids Thought: "It's better than normal bookmarks!" enthused Ben (6), who liked that it operates as both clock and timer. Joshua (10) enjoyed the alarm mode. "Victoria (13) suggested this would be a great tool to keep track of reading hours for our library's summer reading program," Ledford said.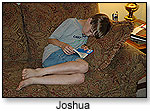 "Oh, my gosh ... look how long I read today!" Joe (8) exclaimed. The Wilson children enjoyed seeing how long it took to read a specific passage, and one of them suggested using the bookmark "for other subjects and timed drills and quizzes." Dawson reported that "Ethan (9) enjoyed figuring out how to set the clock and start the timer," although he was befuddled as to why someone would want to track reading time.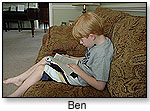 What the Kids Learned from this Toy: "[It's] helping [Alyssa, 8] make better estimates" of how long it takes her to complete specific tasks, reported Zuidema. Wilson's children learned time management skills. Joe (8) and Alyssa (8) plan to see how long it takes them to read thicker books, such as those in the Harry Potter series.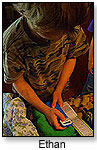 How to Improve It: Ben (6) would like be able to track reading progress in several books with one bookmark. Several participants suggested color and/or pattern variations, and Kent (13) thought "characters," such as Batman, would be nice. Ledford suggested including stickers so children can personalize their bookmarks.

Would You Want Another Toy Like This? "We have used other timers, but since this readily fits (and stays with) the book it is easy to keep up with," Wilson raved.

Roundtable participants are Sue Christensen with Mac (14), Kent (13), Joshua (10) and Ben (6); former corporate accountant Robbin Dawson with Ethan (9) and Sara (7); Susan Ledford, editor of the "Homeschool Resources Directory for SC," with Victoria (13), Joe (8) and Griffin (2). Teresa Wilson, editor of "HOMES Newsletter," with Timothy (15), Andrew (12), Elise (9) and Steven (7); and Jill Zuidema, former retail manager, with Alyssa (8)
---
---


Copyright © 2023 TDmonthly®, a division of TOYDIRECTORY.com®, Inc.