October 3, 2023

July 2008 | Vol. VII - No. 7

---
TDmonthly's Book Expert
One Educated Bookworm's Opinion
If you want to know which books to sell in your toy store, find out what the kids have to say. Each month, children's book author Amy Downing reads new titles to children, gives her educated opinion on positioning and sales to

TD

monthly Magazine readers, and rates them with 1 to 5

TD

s (for

TD

monthly!), with "5" as the highest rating.

With this round of books, she has a great time at the supermarket with "Cow" and journeys through the forest with Abe Lincoln.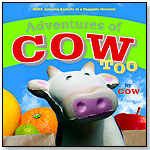 Title: Adventures of Cow, Too
Author/Photographer: Cow
Publisher: Tricycle Press
Gender: Boys and Girls
Age: 3 to 6 (and grown-ups!)
MSRP: $12.95



TD

monthly rating:




What It Is: This adorable photo book follows Cow as he takes a trip to the grocery store. It sounds simple, but every time Cow picks out a food item or reads a sign, he is completely wrong! My favorite instance is when he sees a sign for avocados at $1.79 each and says, "The clock said 1:79. Time to go!"

Why You Should Carry It: It's original and funny. What a different way for little ones to learn what vegetables look like! Cow sits on top of three bags of frozen peas and says, "Hooray, ice cream! Let's take two." Immediately, parents can count the number of bags and see Cow has counted wrong. Parents will also be able to point out that Cow has chosen peas, not ice cream.

What Kids Think: I read this to a group of 8-year-olds who barely smiled. Most of them thought this book would be perfect for 2- or 3-year-olds. Personally, this was one of the funniest kids' books I've read in a while!

---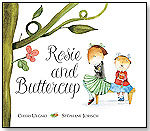 Title: Rosie and Buttercup
Author: Chieri Uegaki
Illustrator: Stephane Jorisch
Publisher: Kids Can Press
Gender: Boys and Girls
Age: 4 to 8
MSRP: $17.95



TD

monthly rating:




What It Is: Rosie is a little girl who has everything, and when her parents bring home a new baby sister, Rosie can't believe how lucky she is. But as baby sister Buttercup gets older, Rosie decides she is tired of having a sister. Rosie gives her sister away to a nice neighbor, and then discovers a meaningful lesson for all siblings.

Why You Should Carry It: "Rosie and Buttercup" portrays the real-life issue of sibling rivalry sweetly and thoughtfully. Any growing family would enjoy reading this story together. The beautiful illustrations are neither complicated nor simple — they are just right.

What Kids Think: Children enjoyed this story and could relate easily to one of the two main characters.

---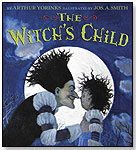 Title: The Witch's Child
Author: Arthur Yorinks
Illustrator: Jos. A. Smith
Publisher: Abrams Books
Gender: Boys and Girls
Age: 7 to 11
MSRP: $16.95



TD

monthly rating:




What It Is: "The Witch's Child" is a sinister story about an evil witch who tries to make her own child from straw and cloth. It fails to come alive, and the witch goes on a rampage, terrifying children wherever she flies. When a young girl named Lena stumbles upon the abandoned straw child, she plays with it, until . . .

Why You Should Carry It: The cover suggests that the child will turn this mean witch into some kind of loving mother. Not even close. The straw child comes to life through the love of Lena, not the witch. The witch is evil through and through and is eventually killed by her own straw child.

If you have a penchant for the strange, this makes an interesting choice. While "The Witch's Child" may seem like a natural for Halloween, it definitely offers a year-round type of fright.

What Kids Think: The second graders who read this book were equally torn between "too scary" and "love the fright!"

---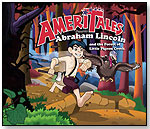 Title: Abraham Lincoln and the Forest of Little Pigeon Creek
Author: T. D. Carter
Illustrator: Randy Jennings
Publisher: Ameritales Entertainment
Gender: Boys and Girls
Age: 8 and Up
MSRP: $19.95



TD

monthly rating:




What It Is: "Ameritales" is a new historical series with a twist. It takes famous people and puts them in fictional situations. The first book, "Abraham Lincoln and the Forest of Little Pigeon Creek," follows young Abe Lincoln on an adventure through the forest where he learns how to handle a big brown bear. The back of the book features a short glossary, as well as a note on how some historical facts tie in with the story.

Why You Should Carry It: I really wanted to like this book, but it was confusing in regard to what was fact and what wasn't. And why was the focus of this Abraham Lincoln story on courage? Wasn't Lincoln known for his honesty? Another admirable trait of Lincoln was his perseverance, continuing to run for elections after losing many times.

What Kids Think: The 7- and 8-year-olds were interested in reading about Lincoln, but they did not seem impressed with the story. None of them had much to say, though they did enjoy the cartoon-style illustrations.
---
---


Copyright © 2023 TDmonthly®, a division of TOYDIRECTORY.com®, Inc.