June 1, 2023

August 2008 | Vol. VII - No. 8

---
TDmonthly's Top-10 Most-Wanted Plush and Puppets
Webkinz and Folkmanis Puppets Trek On
With additional reporting by Sharri Hefner, Terri Hughes-Lazzell, Chris Lundy, Claudia Newcorn and Brenda Ruggiero
TDmonthly Magazine recently talked to more than 60 specialty retailers about one of the industry's most standby product categories: puppets and plush toys. While Webkinz by Ganz continue to be the talk of the town, some say its sales of the trendy toy are beginning to decline. Retailers are excited about the next generation of Internet-interactive soft toys, such as new lines from Folkmanis, Ty and other companies. On the other end of the spectrum, plush items for babies are gaining popularity, and storeowners are glad to see more variety in fabrics, infant-safe plush and distinctive designs. Here are the top-10 best-selling plush and puppets.
Webkinz Cocker Spaniel by GANZ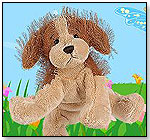 An adorable plush puppy, this Cocker Spaniel – like all of his Webkinz family – comes with a special code that grants access to the online Webkinz world. Kids can adventure with their plush pet, who is about 7" tall. Additionally, they can take their golden-furred buddy online to play games, care for their own virtual puppy, and explore the online world specially designed for children.
— "It's all about the Webkinz and things that can go on the Web," said Donna Anderson, owner of Murphys Village Toy Store in Murphys, Calif., who told TDmonthly in June 2008 that Webkinz are her main seller in the plush category.
— "Ganz does an excellent job of … keeping interest; a lot of adults buy this product," commented Pete James, owner of Brain Train in Burlington, NC.
— Thirty-one percent of the 62 retailers surveyed said Webkinz are their top-selling plush, with several stores selling more than 100 per month. Two of 66 retailers told TDmonthly in July 2008 that Webkinz are a top-selling gift for boys in their stores. 7/10/2008 (MSRP: $9.95; Age: 5 and Up)



Hedgehog Puppet by FOLKMANIS INC.



The most critical difference between this realistic 8" tall hand puppet and the real thing is the soft, shaggy fleece that makes up his "spines." Spaces to engage all five fingers allow kids to move his arms, legs and head. Turn him inside out and he appears to curl into a tight ball, the hedgehog's natural defense response in the wild to protect against predators.
— "They continually upgrade and the favorite ones change seasonally; they change [their products] based on what's new and exciting," Ray Goodhart, owner of Ages & Stages Toy Box in Golden, Colo., told TDmonthly in June 2008 about puppet-maker Folkmanis.
— "They're probably the highest quality of any of the plush and puppets I've had in the store," remarked Dave Brisbois, owner of The Toy Dept. in Pasadena, Calif.
— "All their puppets are fantastic," said Jeanne McCullough, owner of Children's Store Inc. in Boise, Idaho. 7/10/2008 (MSRP: $19.99; Age: 3 and Up)



Red Dragon Puppet by FOLKMANIS INC.



Measuring 48" long and covered with gold "scales," this puppet is based on the traditional Chinese dragon. The eyes, tongue and mouth can all be controlled by a hand inside the puppet's head. Finishing details include bright gold fabric on the claws and horns, soft plastic teeth, and a long snake-like tongue. —"Red or Blue Dragon from Folkmanis," Molly McMullin, manager of Twirl in Ranchos de Taos, N.M., told TDmonthly when asked to name the store's best-selling plush or puppet in early summer 2008.
—"[We] reorder [Folkmanis] about every eight weeks," said Diana Nelson, owner of Kazoo & Company in Denver, Colo.
—Twenty-nine percent of the 62 retailers surveyed named Folkmanis as their best-selling line of plush. 7/10/2008 (MSRP: $59.99; Age: 3 and Up)



Ugly Ghost Ugly Doll by PRETTY UGLY LLC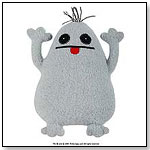 Ugly Ghosts can be found way out beyond the back exits of Uglytown. If you ever decide to go camping near those trees just beyond the gates of the big city, you may be lucky enough to see one! Boo! Boo! Is that some sort of scare tactic or is he trying to tell you his name? Or is it Karaoke night? Hard to tell. But one thing is certain... Ugly Ghosts are good to have around if you can find a way to make friends with them. Try leaving out some sweet snacks under the bed. Launch date: 2008.
— "Such a cute toy and the kids like collecting them; and there's always a new generation (of kids) that get started collecting," Shana Hack, owner of Moon Rabbit Toys in Santa Fe, N.M., said about Uglydolls in early summer 2008.
— Kevin Pohle, owner of The Wizard's Chest in Denver, Colo., named Peaco, Moxy, and OX as the favorite characters among his best-selling plush line, the Uglydolls.
— "We sell lots of Uglydolls — several a day, maybe 50 to 75 a month at our one location," Kathy Goeddy, manager of JaZams in Pennington, N.J., told TDmonthly. (

Watch Video) 6/12/2008 (MSRP: $20.00; Age: All Ages)



Cutie Pie Tri-Color Corgi by DOUGLAS CUDDLE TOYS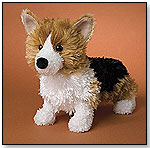 Cutie Pie, the Tri-Color Corgi, is part of Douglas's collection of breed-specific, cuddly Kohair animals. The 9" dog is made out of ultra-soft, shaggy fleece in white, chestnut and black. Cutie Pie has big ears, shiny plastic eyes and enough stuffing to stand up on all fours.
— "Douglas," said Ronald Kutchik, owner of Grand Slam Toys in Kodiak, Alaska, when asked about his best-selling plush. "The Kohair line sells especially well for us."
— "We sell tons of puppies — the Douglas plush toys. They have lots of different breeds. It's across the board and just amazing," Kate Tanner, owner of Kidstop Toy and Book Store in Scottsdale, Ariz., told TDmonthly in June 2008.
— "[We] sell more dogs — different breeds of dogs," said Gladys Griffin, owner of Main Street Toy Shop in Columbus, Ga., about her store's plush sales. 7/10/2008 (MSRP: $9.90)



Saddle-Up Sak with Paint Horse by DOUGLAS CUDDLE TOYS



A funky print purse with red southwestern accents and fur trim make a snuggly hang-out for plush horse Paint.
— Debbie Scholl, owner of FUNdamentally Toys in Houston, told TDmonthly in June 2008 that her store sells approximately 50 Sassy Pet Saks per month.
— "Douglas is the best-selling line for us," said Jennifer Vanderish, co-owner of Picayune Toys in Dunwoody, Ga.
— Almost 10 percent of retailers surveyed in early summer 2008 named Douglas as their top-selling plush line. 7/10/2008 (MSRP: $26.40)



Mini Bears by GUND INC.



At just 7" tall, these bears have the look of a classic teddy in a much smaller package. Available in four styles, they each have their own color scheme and basic design.
— "Our mini bears are great. We have four varieties. It's the best little bear; it has character," said Barbara Anderson-Sannes, owner of The Essence of Nonsense in St. Paul, Minn., about her best-selling plush line, Gund.
— "[People] request them for gift toppers," Rhonda Cole, owner of Ansley's Attic in Newnan, Ga., told TDmonthly.
— Ten percent of 62 retailers named Gund as their top seller in plush in early summer 2008. 7/10/2008 (MSRP: $7.00; Age: 3 and Up)



Lion by MELISSA & DOUG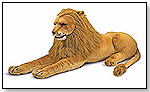 This 75"-long stuffed lion has gold fur and a generous, fluffy mane. The big cat's stitching and coloration contain a lot of realistic detail, including whiskers, a tufted tail and shaped paws.
— "Melissa & Doug full-size animals are doing well," Mary Evers, owner of Dancing Bear Toys in Hendersonville, N.C., told TDmonthly when asked about her best-selling plush in June 2008.
— "A lot of my big plush is doing really well," said Pat Jensen, owner of Northwind Kites in Anchorage, Alaska, who carries the Melissa & Doug line.
— Six percent of 62 retailers named Melissa & Doug's plush as a top-seller. 7/10/2008 (MSRP: $59.99; Age: 3 and Up)



Zoobie Pet – Rhaxma the Rhino by ZOOBIES



A member of the multi-functional Zoobies family, limited-edition Rhaxma transforms from plush animal to pillow, to blanket. Undo the Velcro strap under his tummy to make him into a pillow, and a zipper tucked underneath reveals the ultra-soft blanket. Rhaxma's 33" x 55" fleece blanket is machine-washable and his head is filled with squishy microbeads.
— "Zoobies are the biggest seller," Kathy Jenkins, owner of Toys in the Attic in Dalton, Ga., told TDmonthly when asked about her best-selling plush item in June 2008.
— "Zoobies seem to be hot," echoed James Burdette, owner of LB Toys in Media, Pa.
— "They're the best travel pet," said Janet Gregory, owner of Over the Rainbow Toys in Anchorage, Alaska, in summer 2008. "We couldn't keep them in stock over the holidays, and my rack is looking really thin right now as I wait for my latest order to come in." 7/10/2008 (Age: 3 and Up)



---
---


Copyright © 2023 TDmonthly®, a division of TOYDIRECTORY.com®, Inc.