September 27, 2020

TDmonthly Top Seller 2008 Awards
Toys That Bring the Bucks

Which toys are known for driving up sales in specialty toy stores? The list of winners for TDmonthly's Top Seller 2008 award, presented based on sales evaluations by specialty retailers across the country, tells its own story — one of a rocket that continually stomps out its competition, a strategic game that refuses to be blocked, and a crafty project that sticks with customers for good. See all the winners here:

(You can also see 2007's Top Sellers, most of which are still at the top of their games.)
Ultra Stomp Rocket by D & L COMPANY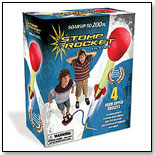 Stomp on the launch pad and a blast of air propels the Ultra Stomp Rocket over 200' in the air. The kit contains four rockets with the OG-1 Nosecone. "We are the original creator. Stomp Rockets started the "stompin' revolution," Cynthia Peeks of D&L Co. told TDmonthly, stressing that Stomp Rockets are known for their name, quality and safety.
Awards: TDmonthly Top Seller 2008; iParenting Media, iParenting Hot; Dr. Toy Best Children´s Vacation Toy.
— Retailers surveyed by TDmonthly have been naming Ultra Stomp Rocket as a best-seller since 2006.
— Four of 45 retailers who spoke to TDmonthly in summer 2007 said the Stomp Rocket's success makes it a choice gift, reporting unit sales figures from four to dozens a month. Nine percent of 66 retailers named the Stomp Rocket as a best-selling gift for boys in July 2008. "We sell about 75 a month," Marilyn Walker, owner of Play Fair Toys in Boulder, Colo., told TDmonthly in early 2009. Thirteen percent of 47 retailers told TDmonthly in June 2009 that Stomp Rockets are a best seller for boys. "It's probably been the dang Stomp Rocket for about 15 years now. They just fly out," Tye Steinbach, owner of Thinker Toys in Portland, Ore., said when asked about his most popular outdoor toy. Nine of 37 retailers named Stomp Rockets as a best-selling outdoor item in spring 2010.
— Despite multiple complaints about its durability, the Ultra Stomp Rocket received an average of 4.5 stars among 217 Amazon.com customers for being fun for all ages and pleasantly surprising when it comes to the distance the rockets can be launched. The toy is best used in open areas. Rockets are easy to lose and break, but refills are easy and cheap to find! (12.17.2012)
12/17/2012 (MSRP: $15.00; Age: 8 and Up)



Blokus Trigon by EDUCATIONAL INSIGHTS INC.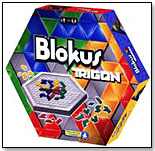 The next in the series of the international best-seller Blokus. Designed for two to four players, it was launched in 2006. THIS PRODUCT IS NO LONGER DISTRIBUTED BY EDUCATIONAL INSIGHTS. 12/4/08. (

Watch Video) 3/10/2006 (MSRP: $29.99; Age: 5 and Up)



Sticky Mosaics Jewelry Box by THE ORB FACTORY LIMITED


Use hundreds of glittering stickers and sparkling jewels to create a beautiful, personalized jewelry box with this easy-to-use kit. Simply peel and stick and follow the numbered pattern. No glue or tools are required. "It's going to be our No. 1 item in 2008." Melissa Milne of The Orb Factory's sales and marketing department told TDmonthly.
— "Our best selling craft kits are Sticky Mosaics from the Orb Factory. … We sell five or six every day," Scott Sloan, manager of Toys, Inc. in North Myrtle Beach, S.C., told TDmonthly in April 2008.
— "[Customers] like [Sticky Mosaics] so much because it is only $15, it is educational and it makes a great travel toy or birthday present," Steve Ricks, owner of My Story House Toys in Roswell, Ga., told TDmonthly in April 2008.
— Five of 50 retailers who spoke with TDmonthly in April 2008 named Sticky Mosaics as a best-selling kit in their stores. As of November 2009, this jewelry box craft had been a best seller for eight months at The Parent-Teacher Store & Toys Too in Louisville, Ky., Owner Kimberly Kopatz reported. (

Watch Video) 4/11/2008 (MSRP: $15.00; Age: 5 and Up)



Zingo! by THINKFUN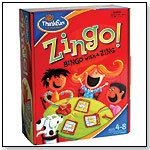 Players try to fill their Zingo! cards with matching tiles from the Zingo Zinger. The first player to fill his or her card wins. Rules can be adjusted to favor more or less competition among players, and to vary the length of time each game requires. This game was a 2007 T.O.T.Y. Nominee for Specialty Toy of the Year. "It teaches memory, matching, vocabulary and social interaction skills. Kids have so much fun playing again and again; they don't realize they're learning essential thinking skills," Marketing Communications Manager Emily Peters of Thinkfun told TDmonthly.
— "Customers use this game as their 'standard' party gift," Owner Elaine Hackney of Boing! JP's Toy Shop in Jamaica Plain, Mass. told TDmonthly in summer 2007.
— "We sell out as soon as they come in," added Pam Horwitz, manager of Mr. Toad's Toy Company in Naples, Fla. Four of 63 retailers singled out Zingo! as the hottest-selling game in their store. Seven percent of 56 retailers listed Zingo as a top-selling game in January 2009. Six of 38 retailers called it a best-selling game in Feb. 2010.
— "Zingo is a great game for 4- to 5-year olds," Jamie Burdette, owner of LB Toys in Media, Pa., told TDmonthly about this game — a top seller in his store — in April 2008. "The basic Bingo concept starts to introduce words and spelling." (

Watch Video) 5/10/2005 (MSRP: $15.00; Age: 4 to 8)



Calin Cheerful Pink by COROLLE DOLLS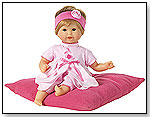 This 12" doll has a soft beanbag body and eyes that close when she's "sleeping." She can wear clothing from Corolle's Mon Premier collection.
— "Our premier line is Corolle ... [it] always does best," noted Lynn Sanchez of Wiz Bang Toys in Lake Oswego, Ore., in summer 2008.
— The 32 of 64 specialty retailers that named Corolle as a best-selling doll line in their stores said they sell between 4 and 72 Corolle dolls each month.
— "The little Calins move the best," Jennifer Vanderish, co-owner of Picayune Toys in Dunwoody, Ga., told TDmonthly in summer 2008. (

Watch Video) 6/19/2008 (MSRP: $31.00; Age: 2 and Up)



MACK Granite Rear-Loading Garbage Truck by BRUDER TOYS AMERICA INC.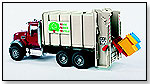 The Bruder classic garbage truck on the 1:16 scale now comes with a licensed MACK truck cab that includes a timely Recycle insignia. Kids can unload the two included bins using the hinged carrier plate, then transport the trash into the storage section of the body by manually spinning the screw extruders. The cab has folding mirrors, opening doors and tilts forward to display the detailed engine, plus the lift gate opens and the body inclines to dump the contents. All of the MACK truck cabs are compatible with the implements designed for the front of the trucks, such as the mower and snow plow. Dimensions: 22.8"L x 7.3"W x 10.2"H. Case Pack Qty: 2 pcs. Award: TDmonthly Top Seller 2008.
— Two of 66 retailers told TDmonthly in July 2008 that Bruder is a best-selling gift for boys.
Where to Buy: Rocking Horse Toy Store; Really Great Toys (

Watch Video) 7/1/2008 (MSRP: $70.99; Age: 3 to 10)



---
---


Copyright © 2020 TDmonthly®, a division of TOYDIRECTORY.com®, Inc.