December 3, 2023

September 2008 | Vol. VII - No. 9

---
Event Marketing Guru's Corner: Knowing "No"
Sincerity and Persistence Can Turn Things Around
"The single most important factor is to maintain an impeccable degree of integrity with your prospects and clients at all times."

An exhibition industry supplier friend of mine recently explained to me how dejected she felt after hearing "no" so many times while conducting sales calls. Upon inquiring as to how she was handling each objection, she stated that she was "immediately moving on to the next prospect."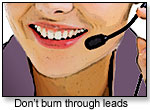 I asked, "How do you identify real objections and 'reduce them in size' so that you know what your prospects are saying 'no' to?" She responded, "I feel that it's simply more efficient to move on as soon as I detect a lack of interest."

Obviously, her approach was very inefficient, as she was doing the following:

• "Burning through" valuable leads among a finite universe of exhibitions that fit her firm's criteria
• Hurriedly approaching each prospect with a transaction mentality as opposed to a relationship/account mentality … in one of the most relationship-intensive industries on earth
• Leaving every prospect that was not converted into a client with the lasting mindset that he or she had already said "no"

WHY DO THEY BUY?

In the world of selling, we must first identify the real reasons anyone buys anything. I would argue strongly that the primary macro variables are "loyalty" and "direct relevance to one's current business objectives."

Loyalty: Never forget that no one ever buys anything from you until they buy you! Establishing rapport and credibility, while building a trust-based relationship, is more than half of the equation. If you succeed in accomplishing this fundamental step, you'll have enough time and opportunity to identify the real objection and "reduce it." When you also articulate the product's benefits, which constitute much greater value than the minor concern stated, the buying scales usually tip in your favor.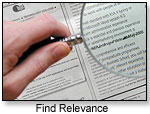 Embracing your client relationships with a sincere attitude of gratitude and service, you'll be able to talk through the pros and cons, risks/rewards, and cost-benefit evaluations of your offerings. The single most important factor is to maintain an impeccable degree of integrity with your prospects and clients at all times.

Relevance to current business objectives: The greatest sales pros never present the value proposition too soon. They know that they must first thoroughly consult with their clients and prospects to truly understand their business objectives. Only then can they understand what currently might be relevant to such objectives.

WHAT DOES "NO" MEAN?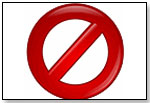 The word "no" from a prospect actually carries several meanings:

• "No, because you have not succeeded in building enough trust, credibility and rapport with me." He or she would prefer to buy the same or similar offering from an established relationship.

• "No, because you haven't established enough value of your offering as compared with the expenditure involved."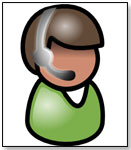 In both cases, "no" does not mean "no" forever — just for now! The finest sales pros always keep the door open, continuing to improve and deepen relationships while finding the most suitable solutions and value possible to help their clients achieve their objectives. In the long run, those who sincerely and consistently serve the real needs of their trust–based relationships always rise to the top of their respective industries.

• "No" can also spell a definite and final "no"… barring a miraculous change of events. This is normally the case only when clients or prospects uncover disingenuous motives or lack of integrity, or consistently have undesirable experiences with someone over an extended period of time.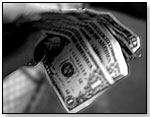 My supplier friend proceeded to learn all of the aforementioned principles, and is now enjoying a "record year" in sales. She never gives up on anyone, and continues to find new solutions to help those in her marketplace. Over the past seven months, she has acquired numerous new client relationships that have also become meaningful friendships. Furthermore, she has made new prospect friends who have expressed interest in doing business with her. She continues to search out optimal solutions to each of their most pressing woes.

She is the embodiment of sales success. She simply loves people! Anyone who does not has no business in the sales profession. Sales success is a journey rather than a destination. How many people can you help today … or tomorrow?
---
---


Copyright © 2023 TDmonthly®, a division of TOYDIRECTORY.com®, Inc.