April 11, 2021

November 2008 | Vol. VII - No. 11

---
In This Issue
Holiday Help and a Hand With Research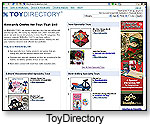 First, let me tell you what's new at ToyDirectory.com! We've redesigned the homepage to serve as a comprehensive research center — based on our communication with retailers and manufacturers every month — to help you more easily find the newest and best-performing products within the specialty market. You'll notice three sections updated daily: new finds, editors' recommendations and best sellers. Check it out, let us know what you think, and then browse on through

TD

monthly, where you're likely to see some of those same products highlighted in our articles!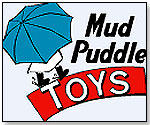 NETWORKING FOR THE HOLIDAYS

You know that working with other retailers and organizations within your community can benefit your business. But how are other retailers pulling it off? Mud Puddle Toys of Marblehead, Mass., shares radio ad space for an annual Christmas walk, and Kazoo & Co. in Denver is going all out with its window display, partnering with the Museum of Outdoor Arts for an impressive puppet theater. Read more ideas in "Retailing Tips: Networking for Holiday Success."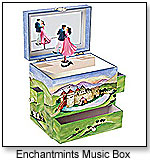 DON'T MISS THESE TOP SELLERS

Tweens aren't always the easiest market to understand, but there's a lot out there to keep 8- to 12-year-olds — girls especially! — busy crafting, designing and playing with plush. Klutz, Creativity for Kids and Fashion Angels are the stars of TDmonthly's Top-10 Most-Wanted Toys for Tweens. Some of the same companies made their mark on our list of the Top-10 Most-Wanted Jewelry and Accessories, which also features charms from High Intencity and musical jewelry boxes from Enchantmints.

NEWCOMERS HIT THE SCENE

From deep within our database, Staff Picks brings you a sampling of the toys that have been recently added to TDmonthly.com. See new uploads by the hundreds by accessing our Notable & New Toys articles.
Tropic Couplicoles Box by HARTIATOYS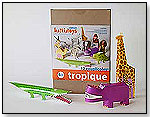 This kit comes with 12 tropical paper animals that can be assembled for play by cutting, folding and pasting. It includes an instruction guide and scoring tool. 10/1/2008 (MSRP: $10.30; Age: 6 to 12)



The Original djubi™ by ALIQUANTUM INTERNATIONAL INC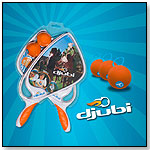 djubi™ (pronounced joo-bee) is played with specially designed racquets and a distinctive ball called "the djubi". To play, place the rubber loop over the launch hook, pull back and aim. When the ball is released it flies through the air at varying degrees of speed, distance and height, depending on the launch trajectory. The djubi is then snagged out of the sky in the deep racquet pocket. Playing djubi undoubtedly will take the tried-and-true game of catch to a cool, new level of fun and excitement for all. See video of djubi in action at djubi.com.
— Christine Osborne, owner of Wonder Works in Charleston, S.C., told TDmonthly in March 2010 that her store sells 36 units per month of the djubi.
— In a March 2012 survey, John Taylor, owner of O.P Taylor's in Brevard, N.C., told TDmonthly that the djubi was one of his best selling outdoor toys. (

Watch Video) 9/30/2008 (MSRP: $29.99)



"Schoenhut's Humpty Dumpty Circus" Wooden Jigsaw Puzzle by LIBERTY PUZZLES



This large-size, classic wooden jigsaw puzzle, measuring 13" x 19", includes 479 pieces. Heirloom quality puzzle featuring dozens of circus-related and other figural pieces. Box cover image is taken from an early 20th Century toy set. Hours of fun for the entire family! 9/24/2008 (MSRP: $105.00; Age: 9 to 99)



---
---


Copyright © 2021 TDmonthly®, a division of TOYDIRECTORY.com®, Inc.