September 26, 2020

December 2008 | Vol. VII - No. 12


TDmonthly's Top-10 Most-Wanted Toys – December 2008
Elf on the Shelf Breezes in for the Holidays
A November survey of 52 retailers showed that specialty favorites Playmobil and Bananagrams aren't going anywhere. And Elf on the Shelf, by CCA & B, and Build-a-Road by International Playthings are making their debut on TDmonthly Magazine's top-10s, creating buzz just in time for the holidays. Noticeably not on the list this time? Ganz's Webkinz. See the best sellers below:
Pony Ranch Dressage by PLAYMOBIL INC.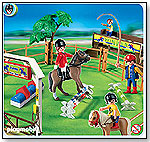 This set includes two ponies, four figurines, jumps, a tree, a stand for visitors and much more. Launch date: 2008.
— Seven of 63 specialty retailers named Playmobil as one of their overall best-selling products in September 2008, and five of 52 said the same the next month. Three of 32 retailers also told TDmonthly in October 2008 they expect Playmobil to be a top seller for the holidays.
— James Burdette, owner of LB Toys in Media, Pa., said his store sells about 100 units from the line each month.
— Playmobil was one of the top-10 best-selling items at Pun's Toy Store of Bryn Mawr, Pa., in the fall of 2008, according to owner Joe Berardoni, Sr. "It's well designed and has great play value," he said. "It's a toy that uses imagination — old-fashioned imagination." 9/29/2008 (MSRP: $24.99; Age: 4 and Up)



BANANAGRAMS® by BANANAGRAMS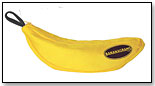 The fast-moving word game consists of 144 ivory-like letter tiles in a zippered banana pouch. Players place the tiles face down on the table and randomly select 21 tiles. They turn their letters right-side up simultaneously and proceed to form as many intersecting and interconnecting words as possible, rearranging their own letters as many times as desired throughout the game. Awards: TDmonthly Top Seller 2007; 2009 TOTY Game of the YEAR, 2006 Oppenheim Toy Portfolio Gold Seal; 2007 iParenting; 2007 Parents' Choice Recommended; 2007 Dr. Toy Best Products. (Read Review)
— This product has been making the TDmonthly Best-sellers lists since 2007.
— As of 05/13/2011 this product had 4.8 out of 5 stars from 456 reviews on Amazon.com.
— Eight of 66 retailers vouched for its best-selling status in May 2008; seven of 63 did in Sept. 2008. Shani Watmough of Planet Toys in Rockland, Maine, said her store sells 60 per month. Fifteen of 38 named it a top-selling game in Feb. 2010.
— As of April 5, 2010, Bananagrams had spent 570 days in the top-100 best-selling toys and games on Amazon.com.
— According to owner Brett Sommer of Figpickels Toy Emporium in Coeur d'Alene, Idaho, "It was the 2009 game of the year. The brilliant packaging definitely helps this product." (

Watch Video) 6/19/2006 (MSRP: $14.99; Age: 7 and Up)



The Elf on the Shelf: A Christmas Tradition™ by CCA and B LLC



This set includes an 8" vintage-style pixie elf, a keepsake storage box and a children's picture book with a rhyming story that tells how the elf helps Santa out by watching children's behavior by day and reporting it to Santa at night. The elf is designed to be placed throughout the house during the Christmas season, creating a hide-and-seek activity for the whole family. Launch date: September 2005.
— "Elf on the Shelf is doing really well since we put those out five or six weeks ago," remarked Janet Gregory, owner of Over the Rainbow Toys in Anchorage, Alaska, in November 2008. "We just brought them in in November. [We] sold 24 last month, and 24 already this month," Terry Myers, owner of Kaleidoscope Toys in Round Rock, Texas, told TDmonthly.
— In a December 2011 survey about books, 2 out of 12 retailers named Elf on the Shelf their best-seller. "We sold 18 already, in just a couple weeks," Andrea Scartozzi from Hardware Toy Center in Paoli, Pa., told TDmonthly. William Meredith, owner of Learning Express in Cary, N.C., agreed. "Elf on a Shelf is our number one item. It has been for years!" he told TDmonthly.

Where to Buy: Smart Kids Toys; Kazoo Toys; Escapade Direct (

Watch Video) 2/18/2008 (MSRP: $29.95; Age: 3 and Up)



Sticky Mosaics Enchanted Forest by THE ORB FACTORY LIMITED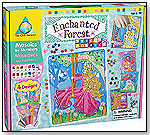 Numbered templates and sticky foam allow kids to easily create beautiful mosaics. This particular kit includes 3000+ sticky foam and jewel pieces, four sparkling designs and four wall hangers.
— "Without a doubt, the Orb Sticky Mosaics" are a best-selling girl gift, said Joe Berardoni, owner of Pun's Toy Shop in Bryn Mawr, Pa.
— "Sticky Mosaics by The Orb Factory. Enchanted Forest in particular. We sold five dozen of that particular one last year," Kai Rady, owner of Shenanigans Inc in Charlottesville, Va., told TDmonthly during a January 2010 survey regarding best-selling arts and crafts items.
— Eighteen of 48 retailers listed Sticky Mosaics as their best-selling arts and crafts item in early 2010. 8/28/2008 (MSRP: $16.99; Age: 6 and Up)



Blokus by MATTEL INC.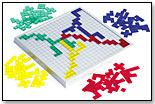 Europe´s 2002 game of the year, Blokus is a strategy game for the family. It's similar to the ancient Go Game — the board is a grid and players use their pieces to try to control as much territory as possible. The game pieces are in four, 21-piece sets of varying shapes. Each player chooses a color and works on expanding his territory on the board while blocking others from doing the same. Each new piece laid down must touch at least one other piece of the same color, but can only touch at corners, not along edges. The game ends when all players have been blocked from laying down more pieces. Points are deducted for pieces not played, and the player with the highest score at the end, wins. Blokus comes with a game board with 400 squares, 84 game pieces (red, green, blue and yellow), and instructions.
— In spring 2007, Sally Lesser, owner of Massachusetts' Henry Bear's Park, called Blokus a "consistent best-seller" at her three stores. It's also tops at Juggles in Wakefield, R.I., and Kazoodles in Vancouver, Wash. Six of 63 retailers named Blokus as their overall best seller in September 2008. Three of 52 retailers named Blokus as one of their overall top sellers in November 2008. Blokus is no longer distributed by Educational Insights as of 12/4/08.
― "No. 1 is Blokus," Linda Hanzelko, owner of Timmy's Toy Chest in Lake Mary, Fla., told TDmonthly when asked about best-selling games in early 2009. "It's an easy sell. It's one that people come back later and say 'You were right.'" In late 2009, Lori Hershman, owner of Evan's Toy Shoppe in Hamden, Ct., estimated sales of about 34 units monthly. Six of 38 retailers called it a best-selling game in Feb. 2010, selling from three to 150 units per month. 5/27/2005 (MSRP: $29.99; Age: 5 to 12)



Oval Xylophone by PLANTOYS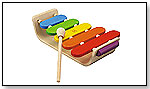 This colorful, five-note xylophone is solid wood, yielding a gentle sound when struck by the included mallet. Made from sustainably harvested materials and safe for children under 3, the simple instrument is a great first tool for young children to begin exploring tone and rhythm.
— Denis Hofsetter, owner of The Toy Store in Atlanta, told TDmonthly in summer 2008 that Plan Toys is his top supplier of musical instruments for children. "We don't always have them in stock, but they always do well when we have them."
— "More and more parents are aware of the importance of interaction with sound, both visually and textually," said Mary Ellen Cerney, owner of Dear Friends and Children in Duncan, Okla.
— Meredith Zellweger, owner of Toy Jungle in Manhattan Beach, said she has noticed an increase in Plan Toys as people search for greener products for their children. Three of 52 retailers named products from Plan as best sellers in their stores when surveyed in November 2008. (

Watch Video) 8/12/2008 (MSRP: $18.99; Age: 1 and Up)



Bakugan Battle Brawlers - Starter Pack by SPIN MASTER TOYS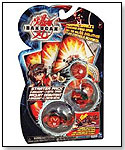 Bakugan is a strategic card game played with magnetic, spring-loaded marbles that transform into robots. The game spawned an animated series on Cartoon Network, Bakugan Battle Brawlers, which debuted on February 24, 2008, according to Wikipedia. Launch date: February 2008.
— Barbara Vininsky, owner of Blossom & Harry in Montreal, Canada, said in early 2008 that this is her hottest item by far: "It's out of control; I've never seen anything like it." Boys 6 to 9 are snatching it up as fast as she can order, even though her store specializes in clothing and she rarely has hot toys for boys.
— Two of 63 retailers named Bakugan when asked about their overall best-selling toy in September 2008. Tim Hayes, owner of Learning Express in Sudbury, Mass., told TDmonthly in November 2008 that his store sells 500 to 600 units of Bakugan monthly. "We've been very fortunate in having shipments," he said.
— David Marks, owner of Learning Express of Westport in Westport, Conn., lauded Bakugan for its wide range of appeal. "I've been in this business for 13 years and I've never seen a product appeal to kids as young as 5 and as old as 13," he told TDmonthly. (

Watch Video) 4/3/2008 (MSRP: $14.95; Age: 6 and Up)



Find It on a Bird Watch by FIND IT GAMES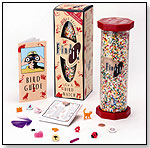 This canister gives players 22 birds and 21 bird watch related items — including a walking stick, a nest, an egg, binoculars, a Mockingbird and more — to find within earthy-colored plastic pellets. It comes with a full-color bird guide and a check-off pad. "Find It Games has clearly combined fun with education with this newest game that includes an educational booklet of facts about each of the birds contained within," Bob Knight of Find It Games told TDmonthly. Launch date: June 1, 2007.
— Jonathan Cagle of Oh, Toy in Odessa, Fla., told TDmonthly in November 2008 that his store sells 50 to 60 units per month of the Find It games. 2/21/2007 (MSRP: $22.49; Age: 8 and Up)



Zingo! by THINKFUN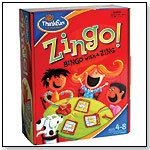 Players try to fill their Zingo! cards with matching tiles from the Zingo Zinger. The first player to fill his or her card wins. Rules can be adjusted to favor more or less competition among players, and to vary the length of time each game requires. This game was a 2007 T.O.T.Y. Nominee for Specialty Toy of the Year. "It teaches memory, matching, vocabulary and social interaction skills. Kids have so much fun playing again and again; they don't realize they're learning essential thinking skills," Marketing Communications Manager Emily Peters of Thinkfun told TDmonthly.
— "Customers use this game as their 'standard' party gift," Owner Elaine Hackney of Boing! JP's Toy Shop in Jamaica Plain, Mass. told TDmonthly in summer 2007.
— "We sell out as soon as they come in," added Pam Horwitz, manager of Mr. Toad's Toy Company in Naples, Fla. Four of 63 retailers singled out Zingo! as the hottest-selling game in their store. Seven percent of 56 retailers listed Zingo as a top-selling game in January 2009. Six of 38 retailers called it a best-selling game in Feb. 2010.
— "Zingo is a great game for 4- to 5-year olds," Jamie Burdette, owner of LB Toys in Media, Pa., told TDmonthly about this game — a top seller in his store — in April 2008. "The basic Bingo concept starts to introduce words and spelling." (

Watch Video) 5/10/2005 (MSRP: $15.00; Age: 4 to 8)



iPlay Build-a-Road by INTERNATIONAL PLAYTHINGS LLC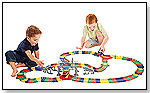 This set comes with two cars and colorful, click-lock track that children can use to build and rebuild their own roads for play.
— Three of 32 retailers predicted in October 2008 that this product will be a hot seller for the holiday season. "Got 12 in yesterday; sold through half," James Burdette, owner of LB Toys in Media, Pa., told TDmonthly.
— "People keep asking for it," said Terri Bracken, owner of Earth Explorer Toys in Zionsville, Ind., in November 2008. "We've gone through 36 and have 18 left." (

Watch Video) 10/30/2008 (MSRP: $29.99; Age: 3 and Up)



---
---


Copyright © 2020 TDmonthly®, a division of TOYDIRECTORY.com®, Inc.