September 29, 2020

March 2009 | Vol. VIII - No. 3


ASTRA's Top Toy Fair Picks
Cool Games, Plush and Accessories Impressed Specialty Buyers
During a gathering of more than 100 members of the American Specialty Toy Retailing Association at Toy Fair 2009, specialty toy-store owners shared their favorite finds, highlighting must-see new products among the thousands at the show. Out of the more than 100 products that were mentioned as noteworthy, here are the select few that received more than one nod: (See TDmonthly's Toy Fair Highlights.)
Snap Caps® by m3 girl designs LLC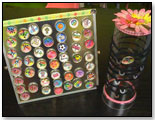 These interchangeable bottlecap necklaces were designed by a tween girl, Maddie Bradshaw, who continues to provide the artwork for the bottlecaps as the line grows. The bottlecaps have a magnet on the back so they can be easily switched out on the stretchy choker necklaces that are available. Snap Caps® have received the following awards: 2009 Best Toy Award - Most Innovative New Toy - Learning Express Toys; 2009 Best Toy Award - Best Toy Girls 5+ - Learning Express Toys; Creative Child 2009 Seal Of Excellence Award; and 2009 PTPA Winner. (

Watch Video) 2/18/2009



ZING AIR ZARTZ by ZING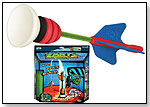 Ideal for both indoor and outdoor play, ZARTZ feature a safe, SOFTEK foam suction cup that sticks to windows, metal, walls, asphalt or nearly anything with a smooth surface. The self-releasing suction cup allows the ZARTZ to fall just a few seconds after adhering to a ceiling or other hard-to-reach place. ZARTZ are available in 7" and 9" forms, and come packaged in a durable carry case. There's also a Fun Pack that includes two hand-target catchers and a 9" ZART, which can be launched as far as 100'. Launch date: 2009.
— "The Zing Air Zartz are really good right now," Emily Bieritz, manager of My Favorite Toy Store in Downers Grove, Ill., told TDmonthly in June 2009 when asked about her best-selling gift for boys.
— "Zartz are definitely No. 1," said Steve Banducci, owner of Games Unlimited in Danville, Calif., when TDmonthly asked about his best-selling sports and outdoor items in March 2010. Banducci reported sales of at least one Zartz per day.
— Four of 37 retailers surveyed in spring 2010 listed Zing as their top-selling brand of outdoor products.

Past videos: WTHRA 2009 (

Watch Video) 2/27/2009 (Age: 6 and Up)



Gentle Giraffe™ by CLOUD B



Gentle Giraffe offers a compilation of soothing sounds designed to entertain, educate and help children achieve a better sleep. Tucked inside Gentle Giraffe's back is a removable sound machine that plays four sounds specifically composed to transport young listeners to the beautiful and mysterious plains of the Serengeti. With Gentle Giraffe, kids will listen to the rhythmic drums of a native tribe, gaze over the cliffs of Victoria Falls and hear actual sounds from real giraffes. A portion of the proceeds from the sale of both products will benefit Conservation International Foundation, a wildlife conservation organization. This product received a 2009 iParenting Media Award and a 2009 NAPPA Honors award. (

Watch Video) 2/25/2009 (MSRP: $28.00; Age: 0 and Up)



Circus Teethers by DANO2 Designer Toys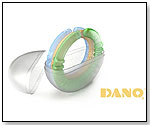 Circus Teethers help to alleviate teething discomfort by providing three surfaces and textures for biting. Furthermore, they fit snugly in a stylish carrying case for staying clean while on the go.
Kids will enjoy the way the teethers feel on their sore gums as well as their interlocking play value. The modern parent will pick the Circus Teethers because they are made in the USA with medical grade materials and feature a unique design. Launch date: August 2008. (

Watch Video) 7/14/2008 (MSRP: $18.00; Age: 0 to 3)



Rad Dogs - Sly 9 and Sly 9 Jr. by DOUGLAS CUDDLE TOYS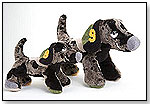 This 14"-long edgy canine features black and grey markings, a toothy grin and a half-winking eye. Sly 9 Junior (9" long) has an MSRP of $8.95. Launch date: Early 2009. (

Watch Video) 11/18/2008 (MSRP: $15.00; Age: 2 to 10)



Recycling Truck by GREEN TOYS INC.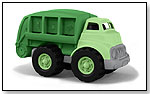 Decked out in green, this truck carries the message of recycling in its very construction, as it's made from 100-percent recycled milk jugs. It is free of metal axles and measures 12" L x 6.25" W x 7" H. Launch date: February 15, 2009. "We're sticking to our strategy that served us well in 2008," said Robert von Goeben, Co-founder and President of Green Toys Inc. "Our customers say they love who we are, and want more safe, earth-friendly, U.S.-made toys. We've responded by adding some cool new products, yet staying true to our core mission."
— "[We're] doing extremely well with trucks, particularly the Recycling Truck from Green Toys," Rick Henry of Stellabella Toys in Cambridge, Mass., told TDmonthly when discussing best sellers in late October 2009. (

Watch Video) 1/28/2009 (Age: 3 and Up)



HEXBUG Crab by INNOVATION FIRST LABS, INC.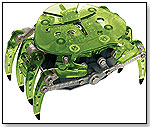 Measuring just six centimeters long, each battery operated HEXBUG Crab is loaded with robotic intelligence. The six-legged creature feels its way around while sensing objects in its path and avoiding them. Users interact with the bug by tripping the sound sensor with a hand clap or loud noise, which sends it crawling off in a new direction. Launch date: September 29, 2008. 12/12/2008 (MSRP: $14.99; Age: 8 to Adult)



Classic Water Garden Starter Kit Eco-Aquarium by WILD CREATIONS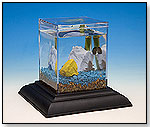 This balanced ecosystem offers a low-maintenance way for children or adults to enjoy an aquarium environment. It comes complete with water, a snail, two little frogs, food and care pack. The water in the aquarium only has to be changed every five or six months.
— ''We sold about 660 during the year," Marc Holcomb, owner of Toys & Co. in Greensboro, S.C., said in autumn 2010. Dave Campbell of Amazing Toys in Great Falls, Mont., sells approximately 12 per month.
— "I brought in 20, and in two weeks it sold out. I brought in 20 more and it sold out," Gage Brownell, manager of Belmont Toys in Belmont, Mass., told TDmonthly in March 2009 about the EcoAquariums he discovered at Toy Fair the month before. Molly McMullin of Twirl in Taos, N.M., reported sales of about 70 a month in March 2009.
— "Everyone was excited about them," Jeanne McCullough, owner of Children's Store Inc., said following ASTRA Marketplace in June 2009.
— In late summer/early fall 2009, three of 38 retailers named EcoAquariums as a best-selling science and nature product, noting sales of 18 to 60 a month. "We were hesitant to bring them in. We didn't want to be a pet store. But it's a neat idea. It's low maintenance. It's something the parents and kids can agree on," Gary Green of Toy Box of Asheville in Asheville, N.C., told TDmonthly.
Awards: 2010 Tillywig Top Fun; Parent's Choice Award 2010
Past Videos: Toy Fair 2009 (

Watch Video) 2/16/2009 (MSRP: $30.00)



Flitter Fairies by WILLIAM MARK CORP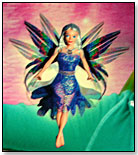 These small, sparkling fairies can be guided around via a magic wand and seem to magically flutter and float in the air. There are three characters: Daria, Eva and Alexa. A demo DVD is also available. Launch date: February 2009. (

Watch Video) 2/17/2009 (MSRP: $19.99)



Qwirkle Cubes by MINDWARE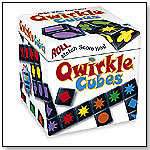 This game expands on the original Qwirkle, challenging two to four players to score points by having the most columns and rows filled with matching shapes and colors. Rolling the cubes adds an element of strategy, as players can attempt to roll for the shapes they need. Launch date: Spring 2009.
— Kate Tanner, owner of Kidstop in Scottsdale, Ariz., named Qwirkle Cubes as one of her overall best sellers in late fall 2009. 2/27/2009 (MSRP: $24.95; Age: 6 and Up)



Überstix™ Scavenger Series - PirateShip™ by UBERSTIX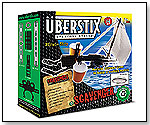 Adding to the earth-friendly series that encourages kids to recycle products through their constructions, the PirateShip comes with 112 pieces as well as a scavenger list of items children must collect to create their sailable ship. Launch date: February 2009. 2/27/2009 (Age: 7 and Up)



Mag-tagz™ Interchangeable Necklace Tags - Initial by MAG-TAGZ DESIGNS LLC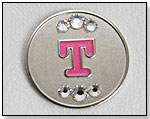 Ideal for trading, this tag is made with a magnet so it can be switched out on a necklace. Many image designs are available, in addition to the line of initials. Launch date: 2009. (

Watch Video) 2/27/2009 (MSRP: $12.00)



Yookidoo Flow "N" Fill Spout by INTERNATIONAL PLAYTHINGS LLC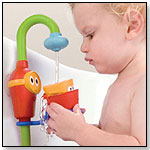 Suitable for ages 9 months and up, this automatic spout affixes to the bathtub and draws up an ongoing stream of water that causes a shower when it goes through the tumblers, turns a propeller, and brings a floating friend to the surface. The tumblers can be used alone or stacked for bathtime play.
— Three of 39 retailers told TDmonthly in March 2010 that products from the Yookidoo line sell best in the bath category.
— 17 percent of retailers surveyed by TDmonthly in Spring 2011 named the Yookidoo Flow "N" Fill as a best-seller in the bath category.
— Want this? As of 05/06/2011, this product was available for purchase at Playthings Toy Shoppe. 2/27/2009 (MSRP: $16.99; Age: 1 and Up)



YAMSLAM, Roll to Win by BLUE ORANGE GAMES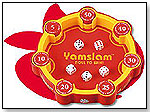 Calculated chances and strategic choices will place the odds in favor of players as they let the five dice roll them to a win with Yamslam. After each roll, a player chooses the dice that will get the best combination. Each combination is worth a different value and has only four chips, so it's important to take the best ones before they run out. Players race to get special bonuses before their friends do, keeping the suspense rolling until the end. The game has appeal for all ages and is convenient for travel, as it is "self contained in a beautiful tin box," Adeline Bertrix, sales manager for Blue Orange Games, told TDmonthly. Launch date: February 15, 2009.
Awards: Dr. Toy's 100 Best Children's Products 2009; 2012 TDmonthly Top Toy Award. Why it won: This dice-rolling game from Blue Orange is fun for both kids and adults. With each roll of the dice players must strategize how they can win the chip with the highest point value. Without even realizing it, kids are learning basic math skills like addition and probability. The game is self-contained in a red tin, making it easy to play on the road or tote along to a party.
— Yamslam is on the best-seller list at Golden Apple Learning Store in Pleasanton, Calif., Owner John MacDougall told TDmonthly in summer 2009.
— "Right now, a game called Yamslam is our best-selling game," said Sue Banducci of Games Unlimited in Danville, Calif., in late 2009. She was anticipating sales of about 250 units during December.
— Three of 38 retailers cited Yamslam as a best-selling game in Feb. 2010.
(

Watch Video) 1/23/2009 (MSRP: $19.99; Age: 7 and Up)



Snuggle Time eebee by EVERY BABY COMPANY INC.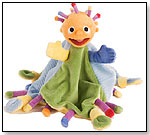 Whimsical eebee characterizes the line eebee's Adventures from Little Little Little, a system of toys, books, and DVDs aimed toward stimulating and educating babies and their parents. Bright colored and ultra soft, Snuggle Time eebee is a combination plush toy, puppet, and security blanket with various textures and knotted ends for easy grabbing or teething. 2/17/2009 (MSRP: $20.00; Age: 0 and Up)



22 ku-du! by MAD CAVE BIRD GAMES LLC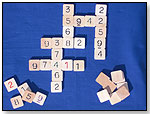 In this fast-paced educational game, up to four players draw seven tiles each and begin forming crosswords of numbers so that each grouping adds up to 22. For each 22 that's hit, a player yells "Ku-do" and selects more tiles so he or she always has seven. When the tiles are gone, players add up their points — one point per each 22 and extra points for use of the same number two or three times in the same equation. Tiles with colored numbers may be counted as positive or negative numbers, and players can use the dice to set number goals for the amount of rounds they wish to play. Launch date: February 2009. (

Watch Video) 2/27/2009 (Age: 4 and Up)



---
---


Copyright © 2020 TDmonthly®, a division of TOYDIRECTORY.com®, Inc.