September 21, 2023

May 2009 | Vol. VIII - No. 5

---
Video Review: Watch Kids Build a House
Zinkotek Building System "More Fun Than Watching TV," Says One Boy
The four Flamenco brothers spent a Sunday afternoon constructing a playhouse with the ZinkoTek building system. Aided by their foreperson, Aunt Elba, the boys astounded themselves by being able to concentrate and work together to complete a project that at first seemed daunting.




WATCH VIDEO OF KIDS PLAYING WITH ZINKOTEK:


Get the Flash Player to see this video.


TDmonthly rating: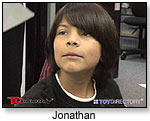 What It Is: ZinkoTek is a colorful, 276-piece building system crafted from recyclable EVA foam. It is designed to grow with the child, offering simple piece-play as well as large-scale construction projects.

What Aunt Elba Thought: I loved that this product motivated them to follow a plan from beginning to end. So many toys nowadays are made to capture a kid's attention for 10 minutes and then they never play with them again. This product kept their attention for a good two hours, and they finished it!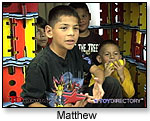 ZinkoTek really brought out a leadership role in my oldest nephew, Matthew (12). Despite being the oldest, he usually is the quietest of the bunch. But on this project, he was the most active, engaged and involved player — a key component to completing the ZinkoTek house.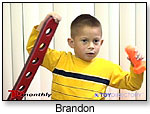 I'm just glad they were moving around and engaging in physical activity. Jonathan (10) kept complaining that he was sweating, but that's good! This generation is so obsessed with television and video games that kids can forget the simple pleasures of just building stuff with their friends.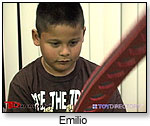 What the Kids Thought: The kids loved the grandiose nature of it. The pieces are huge and, in the end when it's fully constructed, it's perfect for their size and feels like a real house to them. They also liked the pretend-play aspect of the product. They were playing with the large foam pieces, calling them "hats," "donuts" and "Twinkies." They also spontaneously constructed a chair, proving that they can still create pieces from their own imaginations, even while following instructions.

A frequently heard phrase throughout the process was, "I feel like a construction worker." I think it was fun for them to pretend for a while that they were workers in charge of creating something. When they initially walked in they just saw a lot of work and didn't think they would be able to build the house. I think they felt some level of responsibility in finishing the house, and there was definitely a sense of accomplishment.

Truthfully, I think they enjoyed destroying it at the end as much as they enjoyed building it. Since the pieces are foam, when they dove into the house and body-slammed each other on the pieces, nobody got hurt (quite a rare occurrence) and nobody cried.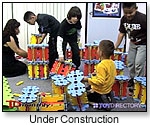 What the Kids Learned:

Teamwork: Several times during the process, they commented on how they were surprised that they hadn't fought yet.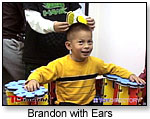 Cooperation: The older kids got to help the younger ones construct the pieces and put together certain parts of the house.

Planning: They had to look at the instructions and plan ahead, get the appropriate pieces together, and make it all come together in the end.

Organization: I was shocked that they cleaned up so thoroughly! I did tell them Julie (our editor) was going to come in and would be sad/upset if the pieces were not neatly stacked. I didn't think this would work but it did. Something about the pieces themselves must've compelled the kids to be neat!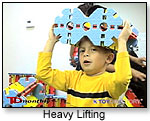 How to Improve It: Perhaps including an instructional video of children building step by step would make it easier for kids to build without adult supervision. Also, the pieces were kind of difficult for kids to push into each other and interlock. Maybe if the holes were worn in a bit before shipping it would work better.

More instructions on how to create other large structures would be useful, too. I only saw the house instructions. There are other designs that can be downloaded from the Zinkotek website, but the manufacturer intentionally omitted instructions to encourage creative problem-solving. While it's very much an open-ended toy, kids also like to create what they see on the poster.

What Others Thought: On the Type-A Mom blog, reviewer Lisa Douglas gave Zinkotek the "Crazy Family of 8" Stamp of Approval for its versatility, the safety of the pieces, its appeal for a variety of ages, the maneuverability of the parts once constructed, and the fact that children can play both inside and out of it. She did note a "foam smell" out of the box that subsided with time, and said that although the building pieces are a bit stiff initially, they do become easier to work with. Nicole of The Toy Snob blog liked the indestructible feel of the pieces as well as the bright colors and the endless possibilities of the set that place no limit on the imagination. A reviewer who gave ZinkoTek 5 out of 5 stars on ExploringChild.com noted that her children stayed busy for hours with the construction set, and it gave the family a chance to play together.
Videography and editing by Alison Marek
---
---


Copyright © 2023 TDmonthly®, a division of TOYDIRECTORY.com®, Inc.