April 15, 2021

March 2009 | Vol. VIII - No. 3

---
TDmonthly's Top-10 Most-Wanted Toys: March 2009
Cuddly Toys, Collectibles and Construction Sets Create Fun
Yep, kids are still cuddling with Ganz's Webkinz, battling with Bakugan from Spin Master, and collecting Iwako Japanese erasers from BC Industries. See the rest of this month's top-10 best sellers below:
BANANAGRAMS® by BANANAGRAMS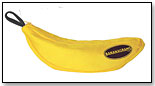 The fast-moving word game consists of 144 ivory-like letter tiles in a zippered banana pouch. Players place the tiles face down on the table and randomly select 21 tiles. They turn their letters right-side up simultaneously and proceed to form as many intersecting and interconnecting words as possible, rearranging their own letters as many times as desired throughout the game. Awards: TDmonthly Top Seller 2007; 2009 TOTY Game of the YEAR, 2006 Oppenheim Toy Portfolio Gold Seal; 2007 iParenting; 2007 Parents' Choice Recommended; 2007 Dr. Toy Best Products. (Read Review)
— This product has been making the TDmonthly Best-sellers lists since 2007.
— As of 05/13/2011 this product had 4.8 out of 5 stars from 456 reviews on Amazon.com.
— Eight of 66 retailers vouched for its best-selling status in May 2008; seven of 63 did in Sept. 2008. Shani Watmough of Planet Toys in Rockland, Maine, said her store sells 60 per month. Fifteen of 38 named it a top-selling game in Feb. 2010.
— As of April 5, 2010, Bananagrams had spent 570 days in the top-100 best-selling toys and games on Amazon.com.
— According to owner Brett Sommer of Figpickels Toy Emporium in Coeur d'Alene, Idaho, "It was the 2009 game of the year. The brilliant packaging definitely helps this product." (

Watch Video) 6/19/2006 (MSRP: $14.99; Age: 7 and Up)



PlasmaCar® by PLASMART INC.



The Original PlasmaCar continues to intrigue and fascinate. Powered by kid power; no batteries, gears, or pedals needed. Just sit, put your feet up, and turn the steering wheel to propel yourself forward. The patented safety seat design places riders in a safe, comfortable position and minimizes tipping. Moves up to 6 mph on any smooth, flat surface. Supports up to 220 lbs. Visit www.plasmacar.com to see all the wonderful colors available.
— In a March 2015 survey, two out of 10 retailers told TDmonthly that Plasmacar is a best-selling outdoor toy.
— As of 05/13/2011 this product had 4.5 out of 5 stars from 122 reviews on Amazon.com. Cons: Does not work well on surfaces that aren't completely smooth.
— This top-seller in specialty stores earned a TDmonthly Top Toy 2007 award for its distinctive aerodynamic design and ease-of-use. TDmonthly believes it has the potential to become a classic due to its fresh, contemporary appeal and application in a child's formative years.
Awards: 2012 Parents Choice Awards Recommended, 2009 Green Parents List Check Mark, 2009 DisneyFamily.com Top Action Figures and Toys for Toddlers, 2009+2008+2005 The National Parenting Centre Seal of Approval, 2008 iParenting Media Toy Award, 2008 Fat Brain Toy Award Active Play, 2006 TIA Outdoor Toy of the Year - Specialty Toy of the Year, 2006 Oppenheim Toy Portfolio Platinum Award, 2005 Oppenheim Toy Portfolio Gold Seal Award, 2005 Dr. Toy Best Vacation Products, 2005 Creative Child Seal of Excellence, 2001 International Patent Fair, Hong Kong Gold Medal 6/28/2005 (MSRP: $69.99; Age: 3 and Up)



Horse Farm by PLAYMOBIL INC.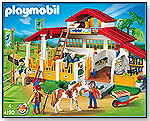 The Horse Farm Stable features three horseboxes, a section for refreshments and an area for grooming. It includes three figures, three ponies, a kitten, a wheel barrel, hay, a ladder, fences and many other accessories. Dimensions are 21" L x 11" D x 10" H.
— "Playmobil is selling really well for us," Erika Evers, owner of Dancing Bear Toys in Hendersonville, N.C., told TDmonthly in early 2009. 12/10/2008 (Age: 4 and Up)



Bakugan Battle Brawlers - Starter Pack by SPIN MASTER TOYS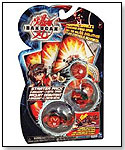 Bakugan is a strategic card game played with magnetic, spring-loaded marbles that transform into robots. The game spawned an animated series on Cartoon Network, Bakugan Battle Brawlers, which debuted on February 24, 2008, according to Wikipedia. Launch date: February 2008.
— Barbara Vininsky, owner of Blossom & Harry in Montreal, Canada, said in early 2008 that this is her hottest item by far: "It's out of control; I've never seen anything like it." Boys 6 to 9 are snatching it up as fast as she can order, even though her store specializes in clothing and she rarely has hot toys for boys.
— Two of 63 retailers named Bakugan when asked about their overall best-selling toy in September 2008. Tim Hayes, owner of Learning Express in Sudbury, Mass., told TDmonthly in November 2008 that his store sells 500 to 600 units of Bakugan monthly. "We've been very fortunate in having shipments," he said.
— David Marks, owner of Learning Express of Westport in Westport, Conn., lauded Bakugan for its wide range of appeal. "I've been in this business for 13 years and I've never seen a product appeal to kids as young as 5 and as old as 13," he told TDmonthly. (

Watch Video) 4/3/2008 (MSRP: $14.95; Age: 6 and Up)



Technic Mini Forklift by LEGO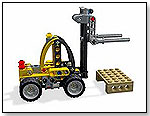 This 89-piece set measures 3.5" tall and includes a functional mast and forks that lift a cargo pallet. Please check with LEGO directly to see if this particular item is available for the specialty market.
— "Lego's been a big huge boost," Ron Banducci of Games Unlimited told TDmonthly in early fall 2008 when discussing hot-selling tween items.
— "The kids like the challenge of building all the pieces," said Linda Kapnick, owner of Ambassador Toys in San Francisco.
— Twelve percent of 51 retailers said Lego is a best-selling item for tweens. 9/19/2008 (MSRP: $7.99; Age: 7 to 14)



Sticky Mosaics Enchanted Forest by THE ORB FACTORY LIMITED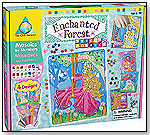 Numbered templates and sticky foam allow kids to easily create beautiful mosaics. This particular kit includes 3000+ sticky foam and jewel pieces, four sparkling designs and four wall hangers.
— "Without a doubt, the Orb Sticky Mosaics" are a best-selling girl gift, said Joe Berardoni, owner of Pun's Toy Shop in Bryn Mawr, Pa.
— "Sticky Mosaics by The Orb Factory. Enchanted Forest in particular. We sold five dozen of that particular one last year," Kai Rady, owner of Shenanigans Inc in Charlottesville, Va., told TDmonthly during a January 2010 survey regarding best-selling arts and crafts items.
— Eighteen of 48 retailers listed Sticky Mosaics as their best-selling arts and crafts item in early 2010. 8/28/2008 (MSRP: $16.99; Age: 6 and Up)



Webkinz American Albino by GANZ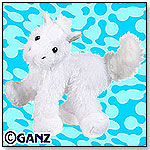 This fluffy white horse comes with a special code kids can use to access Webkinz World online.
— Kathy Mabry, owner of The Village Toy Shop in North Easton, Mass., told TDmonthly that Webkinz continue to be a top seller for her store. She reported sales of hundreds every month in early fall 2008.
— "Ganz's Webkinz — they're still selling well here," said Linda Laramy, owner of Cracker Jacks in Easton, Md., when asked about best-selling items for tweens. "They're still very popular."
— Webkinz was on the top-10 best-seller list at Pun's Toy Store in Bryn Mawr, Pa., in October 2008. "Although not the sellers they were before, they still present the greatest play value in our industry," Owner Joe Berardoni, Sr., said. 9/19/2008 (MSRP: $12.99; Age: 3 and Up)



Iwako Helicopters Erasers by BC INDUSTRIES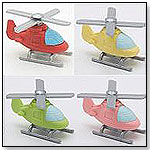 These tiny helicopter erasers come in four colors.
— "We have been selling those really, really well," Michelle Smith of Piccolo Mondo Toys told TDmonthly of Iwako erasers in fall 2008. "It's amazing how many people are driving across town for these things because they heard we have them."
— "We sell 5,000+ pieces a month" of the Iwako erasers, estimated Bill Sartain, co-owner of Tutoring Toy in Salt Lake City, Utah, in early 2009. 12/18/2008



Magformers by MAGFORMERS LLC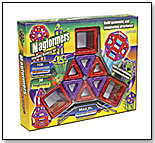 This magnetic construction set features 108 powerful magnets permanently encapsulated inside 18 jewel-toned square Magformers and 12 triangle Magformers. The magnets rotate to their attraction position upon contact, so Magformers always connect regardless of their polarity. Watch in amazement as Magformers "form" into three-dimensional structures. Magformers received an Oppenheim Gold Award as well as the 2007 Oppenheim Toy Portfolio Platinum Award. The product's "magnetic connector concept allows the end user to create quick, magical 3-D models," President Larry Hunt of Rainbow Products told TDmonthly. Launch date: April 2006.
— Lynda Blankenship, owner of Smart Toys & Books in Knoxville, Tenn. told TDmonthly in late Spring 2011 that Magformers were a best-selling construction toy.
— Magformers are a best seller at Piccolo Mondo Toys in Portland, Ore., Owner Michelle Smith told TDmonthly in Dec. 2008. "We have them on a play table," she said. Magformers have been best sellers for at least a year at Pufferbellies in Staunton, Va., Co-owner Susan Blanton said in September 2009.
— Mike DiAndrea, manager of Hardware Centre in Paoli, Pa., told TDmonthly during an April 2009 survey that he sells between 100 and 150 sets of Magformers per month. Magformers are also a best seller at Golden Apple Learning Store in Pleasanton, Calif., Owner John MacDougall told TDmonthly in August 2009.
— Want this? As of 05/10/2011, this product was available for purchase at Smart Toys & Books (

Watch Video) 4/14/2006 (MSRP: $34.98; Age: 5 to 11)



Ultra Stomp Rocket by D & L COMPANY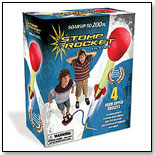 Stomp on the launch pad and a blast of air propels the Ultra Stomp Rocket over 200' in the air. The kit contains four rockets with the OG-1 Nosecone. "We are the original creator. Stomp Rockets started the "stompin' revolution," Cynthia Peeks of D&L Co. told TDmonthly, stressing that Stomp Rockets are known for their name, quality and safety.
Awards: TDmonthly Top Seller 2008; iParenting Media, iParenting Hot; Dr. Toy Best Children´s Vacation Toy.
— Retailers surveyed by TDmonthly have been naming Ultra Stomp Rocket as a best-seller since 2006.
— Four of 45 retailers who spoke to TDmonthly in summer 2007 said the Stomp Rocket's success makes it a choice gift, reporting unit sales figures from four to dozens a month. Nine percent of 66 retailers named the Stomp Rocket as a best-selling gift for boys in July 2008. "We sell about 75 a month," Marilyn Walker, owner of Play Fair Toys in Boulder, Colo., told TDmonthly in early 2009. Thirteen percent of 47 retailers told TDmonthly in June 2009 that Stomp Rockets are a best seller for boys. "It's probably been the dang Stomp Rocket for about 15 years now. They just fly out," Tye Steinbach, owner of Thinker Toys in Portland, Ore., said when asked about his most popular outdoor toy. Nine of 37 retailers named Stomp Rockets as a best-selling outdoor item in spring 2010.
— Despite multiple complaints about its durability, the Ultra Stomp Rocket received an average of 4.5 stars among 217 Amazon.com customers for being fun for all ages and pleasantly surprising when it comes to the distance the rockets can be launched. The toy is best used in open areas. Rockets are easy to lose and break, but refills are easy and cheap to find! (12.17.2012)
12/17/2012 (MSRP: $15.00; Age: 8 and Up)



---
---


Copyright © 2021 TDmonthly®, a division of TOYDIRECTORY.com®, Inc.