March 20, 2023

September 2009 | Vol. VIII - No. 9

---
Event Marketing Guru's Corner: Marketing for Time's Sake
How to Avoid Impressions That Fail to Impress
"But a new factor is entering into the cost of impressions as more companies experiment with interactive marketing at tradeshows."

Impressions — the number of people who see a marketing message — have traditionally been the metric used when selling sponsorships in the events and tradeshow industry. In this column, we will take a close look at the metrics behind valuing impressions.

THE CPM MODEL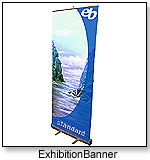 The number of impressions is typically measured in units called cost-per-thousands (CPMs). The CPM model refers to advertising bought on the basis of impressions. This is in contrast to the various types of pay-for-performance advertising, whereby payment is only triggered by a mutually agreed upon transaction (such as a sale or registration).

The total price paid in a CPM transaction is calculated by multiplying the CPM rate by the number of CPM units. For example, 50,000 impressions at $200 CPM equals a $10,000 price. The amount paid per impression is calculated by dividing the CPM by 1,000. For example, a $200 CPM equals $.20 per impression.

If you sell sponsorships for your meeting or trade show, you should consider impressions, since your prospective sponsors will.

LOCATION, LOCATION, LOCATION

What factors drive impressions? The better the location and the more the exposure, the higher the number of impressions created. The higher the number of impressions, the more you can command for the sponsorship. Obviously, the sponsorship recognition banner in the back hall won't garner as many impressions as the one in the main lobby at the top of the escalator that everyone uses multiple times in a day.

TIME FACTORS IN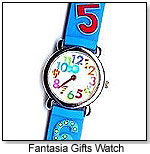 But a new factor is entering into the cost of impressions as more companies experiment with interactive marketing at tradeshows. That new factor is the time people spend viewing a marketing message. Simply, 100 people viewing something for two minutes is worth more than 100 people viewing something for two seconds.

This largely explains why static banners lack the price elasticity found in interactive or kinetic marketing opportunities.

The classic approach to sponsorships has been to hang a banner and charge a sponsor. Unfortunately, most hanging banners, just like most billboard advertisements, are static and become lost in promotional overload, thereby lacking the power to engage the consumer. Sponsors are willing to pay more for higher quality and longer impressions that create more impact and generate greater response rates.

GET ATTENDEES INVOLVED

If motion attracts attention, the next step is getting attendees involved with the signage (or brand market message) by making the opportunity interactive. We are seeing all sorts of interactive display environments where the attendee is spending minutes, not fractions of a second, involved with the display. Every year, an entire new collection of experiential marketing technologies is introduced.

The savviest event marketers are moving beyond the metrics paradigm when making purchasing decisions. They are placing a higher value on marketing messages that engage attendees, and taking a second look at buying impressions that fail to impress.
---
---


Copyright © 2023 TDmonthly®, a division of TOYDIRECTORY.com®, Inc.