September 25, 2020

December 2009 | Vol. VIII - No. 12


Toy Fair: First-Time Exhibitors
Competitors Get Hooked and Orphaned Animals Find Homes
If you don't know what an "oomfy" is or can't wait to share messages with friends via secret code, you don't want to miss the freshest vendors at the Toy Industry Association's Toy Fair this February! See everything from backpacks that have evolved for super-travel to cozy critters that hold back curtains to make a kid's room smile.
Go Baggie by MYRNA J GAMES LLC



This convertible activity backpack is designed with multiple storage pockets as well as a fold-down tray table that hangs from the back of a car seat to keep kids busy while they ride. It's made to be ideal for carrying art materials, clothing, snacks, games and more. 11/9/2009 (MSRP: $36.99; Age: 5 to 12)



Hookum by 5MISSISSIPPI



The goal of this patent-pending, fast-paced game is for players to swing their ring onto their hook. One to four competitors frantically try to out-duel one another while tuning out the screams to focus on the perfect release. "Hookum is the first collapsible, multi-player Bimini Ring game," Joe Parrish, chief creative officer of 5mississippi, told TDmonthly. Launch date: September 2009. Watch Hookum: Top-5 Video, Toy Fair 2010 (

Watch Video) 6/29/2009 (MSRP: $39.99; Age: 7 and Up)



Daisy the Rhino by OOMFY CORP.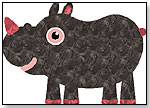 Daisy is one of several plush in this line centered online orphaned wild animals. When an individual buys one of these products, he gains a code that allows access to the story of the oomfy supported by his purchase. A blog keeps track of the rescue and rehabilitation of the orphaned animals. 11/9/2009



Curtain Critters by CURTAIN CRITTERS INC.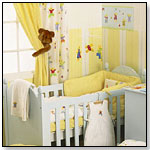 Curtain Critters are cute, plush curtain tiebacks that hold your curtains while decorating the home. Available in different animal designs such as bear, monkey, giraffe, elephant and others. All Critters conform to toy safety regulations, come with an elastic safety loop for easy attachment and child friendly velcro pads to keep the hands firmly in place. Arms are standard curtain tieback length to fit almost any curtain. Curtain Critters come in sets of 2 for $24.95. (

Watch Video) 10/26/2009 (MSRP: $24.95; Age: 0 and Up)



Secret Message Bead Kit by BEAD THE MESSAGE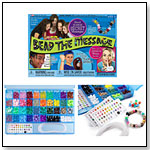 This patent-pending kit of nearly 1,000 beads features various colors that each represent a letter, number and space, so that kids can create bracelets and other accessories with their own secret messages to be decoded. The kit includes 20 decoder cards, 15 feet of lacing with closures, labels, and instructions.
Awards: 2010 WTS "What The Stuff" Five Star; A TDmonthly Classics Award for being an all-time favorite toy.

Past videos: Product Demonstration (

Watch Video) 10/30/2009 (MSRP: $19.99; Age: 4 to 14)



Rainbow Hokey Spoke by THE HOKEY SPOKES COMPANY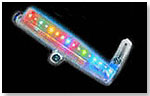 This transparent blade attaches to bicycle spokes and displays various design images prompted by an internal computer as the blades spin while the bike is moving. Hokey Spokes utilize LED lights and have waterproof keys to select the play mode. 11/9/2009 (MSRP: $32.95)



BamBoo Bears - Blue by PLANET FRED LLC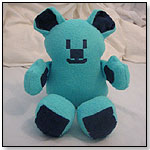 This bear features fur made of 70-percent natural bamboo fleece and 30-percent organic cotton, and is stuffed with hypoallergenic, biodegradable nature-fil derived from corn. Hemp and organic cotton are used on the bear's character's ears, feet, tail and paw pads. Non-toxic, cold water dyes were used. Launch date: November 2009. 11/9/2009 (MSRP: $28.50)



Xtreme Takeover: Battle of the Xiacons by CURTLIN TOYS AND GAMES LLC

In the board game, sworn enemies Black Xiacons and Red Xiacons must battle each other in order to take the other's bunker while each protecting their own. The game comes with red and black "casino looking" dice and a gameboard that provides the battlefield for play. (

Watch Video) 11/9/2009 (MSRP: $24.99)



Oüm by OUM PRODUCTIONS INC.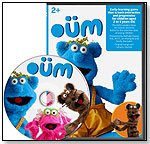 This early learning game for children is designed to be both interactive and progressive. Visually colorful, the DVD features three, 20-minute sessions suited to the attention span of young children. It features three puppets: Oüm, the main character, asks children to participate in his friends' lessons with him; Mimi has a talent for music and Coco, for physical activity. Children and animals appear throughout each of the lessons. Both English and French original versions are included.
Awards: 2010 Creative Child Magazine DVD of the Year Award 11/9/2009 (MSRP: $17.97; Age: 2 and Up)



Whirled Peas® The Game by Peas-Corp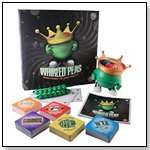 Whirled Peas® engages two teams in five challenges where everybody plays every turn. The object of the game is to earn and steal peas and be the winning team to fill its "PeaPod©". At the center of the game is the "PeaKing©" Spinner. He is the brand ambassador and symbolizes the party game atmosphere inherent in Whirled Peas. "The best part about Whirled Peas® is that sales will support our giving-based business model and help us build and grow our foundation, 'The Peas Project©'" Kevin Werntz, president of Peas-Corp, told TDmonthly. Launch date: February 13, 2010. (

Watch Video) 11/17/2009 (MSRP: $34.99; Age: 13 and Up)



Sushiami™ The Brooke Doll by SUSHI STYLE INC.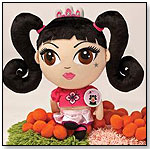 This 16" doll with bright eyes and pigtails has poly filling and a plush exterior. 12/2/2009 (MSRP: $29.95; Age: 3 and Up)



---
---


Copyright © 2020 TDmonthly®, a division of TOYDIRECTORY.com®, Inc.