September 24, 2020

February 2010 | Vol. IX - No. 2


My Best Sellers: RoundTable Toys Brick-and-Mortar Store
Animal-Themed Merch Scurries Out the Door
At RoundTable Toys in Winterville, N.C., customer experience is the key to success, Owner David Davis told TDmonthly Magazine. Customers are invited to play with the toys and games in-store, and online shoppers are offered lots of content. Which products have customers been buying up? See below:
HEXBUG Nano Micro Robotic Creatures by INNOVATION FIRST LABS, INC.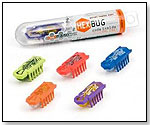 This small, 12-legged microrobotic creature is battery powered and designed to behave just like a real bug. It moves very quickly and can even flip over by itself. Five colors are available in the Newton Gravity Series. Awards: Parent's Choice Award 2010. Launch date: Fall 2009.
— Chris Lowe, owner of Bean Head Toys in Sandy Springs, Ga., told TDmonthly in a Summer 2011 survey that she sells between 20-30 items from the HEXBUGS line each month.
— Christine Osborne, co-owner of Wonder Works in Charleston, S.C., has a Hexbug Nano Habitat set up in the store. They've sold ''thousands,'' she said; she couldn't even guess at an exact number.
― "Hexbugs are doing very well," said Jenny Bramhall, owner of Dandelion Toys in Fort Collins, Colo., in summer 2010. Fifteen percent of 40 retailers polled in June 2010 said Hexbugs are their best-selling electronic item.
— Hexbugs were great sellers at Figpickels Toy Emporium in Coeur d'Alene, Idaho in Aug. 2010. "They fill the affordable techno/RC need - grab and go," said owner Brett Sommer.
AWARDS: 2010 TDmonthly Top Seller (

Watch Video) 11/9/2009 (MSRP: $9.99)



My Tissue Art by ALEX BRANDS



My Tissue Art is designed as an easy and fun project for even small hands. Pictures are made using colorful tissue squares on a self-stick surface. Each kit includes six pictures and 500 colorful tissues.
— My Tissue Art by Alex Toys was a top seller at the end of 2009 at RoundTable Toys in Winterville, N.C., according to Owner David Davis. 1/25/2010 (MSRP: $9.98; Age: 3 and Up)



Beware of the Dog by UNIVERSITY GAMES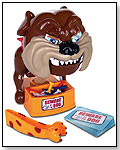 Players pick cards that decide how many bones to take out of the dog's dish, while the dog is sleeping. Players must remove the bones carefully or else the dog will wake up at bark, eliminating that player from the game. The game comes with a dog, a dog bowl, 24 colorful bones, a pair of cat tweezers and 24 playing cards. Launch date: Spring 2008. 1/29/2008 (Age: 5 and Up)



Mouse Match by FUNDEX GAMES



In Mouse Match, mischievous mice race through tunnels to chase their cheese to victory. For two to six players, the game includes a board, six mice, cheese slices, a bag and instructions.
— Mouse Match was a top-10 best seller at RoundTable Toys in Winterville, N.C., at the end of 2009, according to David Davis, owner. (

Watch Video) 1/25/2010 (MSRP: $12.59; Age: 4 to 8)



Zyclone by ZING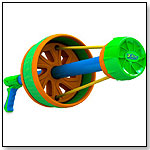 Zyclone offers long-distance flying fun. Kids (and adults) can just load the Zing-Ring, pull back, and twist. The ring is made to fly over long distances, so the toy should be used in an open area.
— Zyclone by Zing Toys was a top-10 best seller at RoundTable Toys in Winterville, N.C., in Dec. 2009. "It was a surprise late addition for us both in our store and online, but when we played the video on our site and customers played with it in our store, it became an instant hit," Storeowner David Davis told TDmonthly. "Also, having David Letterman demo the item on his show didn't hurt!" 1/25/2010 (MSRP: $29.99; Age: 6 and Up)



Giant Art Jar by ALEX BRANDS



This jar from Alex includes various art project supplies, such as pom-poms, pipe cleaners, crepe paper and feathers.
— The Giant Art Jar from Alex Toys was a top-10 best seller at RoundTable Toys in Winterville, N.C., at the end of 2009, according to Owner David Davis. 1/25/2010 (MSRP: $26.49; Age: 3 and Up)



Classic Water Garden Starter Kit Eco-Aquarium by WILD CREATIONS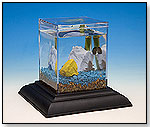 This balanced ecosystem offers a low-maintenance way for children or adults to enjoy an aquarium environment. It comes complete with water, a snail, two little frogs, food and care pack. The water in the aquarium only has to be changed every five or six months.
— ''We sold about 660 during the year," Marc Holcomb, owner of Toys & Co. in Greensboro, S.C., said in autumn 2010. Dave Campbell of Amazing Toys in Great Falls, Mont., sells approximately 12 per month.
— "I brought in 20, and in two weeks it sold out. I brought in 20 more and it sold out," Gage Brownell, manager of Belmont Toys in Belmont, Mass., told TDmonthly in March 2009 about the EcoAquariums he discovered at Toy Fair the month before. Molly McMullin of Twirl in Taos, N.M., reported sales of about 70 a month in March 2009.
— "Everyone was excited about them," Jeanne McCullough, owner of Children's Store Inc., said following ASTRA Marketplace in June 2009.
— In late summer/early fall 2009, three of 38 retailers named EcoAquariums as a best-selling science and nature product, noting sales of 18 to 60 a month. "We were hesitant to bring them in. We didn't want to be a pet store. But it's a neat idea. It's low maintenance. It's something the parents and kids can agree on," Gary Green of Toy Box of Asheville in Asheville, N.C., told TDmonthly.
Awards: 2010 Tillywig Top Fun; Parent's Choice Award 2010
Past Videos: Toy Fair 2009 (

Watch Video) 2/16/2009 (MSRP: $30.00)



Royal Ship of Egypt by PLAYMOBIL INC.

Sail along the Nile River in the Royal Ship of Egypt. Includes three figures, functioning crossbow catapult, and many other accessories. The battering ram hinges. The ship rolls on wheels or floats on water, and it can be upgraded with the Playmobil Underwater Motor (#7350). Dimensions: 22 x 13 x 13 inches (L x W x H). Recommended for ages four and up. Choking Hazard. Small parts. Not for children under 3 years. 12/8/2008 (Age: 4 and Up)



The Elf on the Shelf: A Christmas Tradition™ - With Dark-Skinned Pixie Elf by CCA and B LLC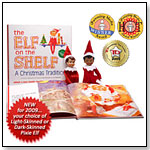 Santa's biggest secret is revealed in The Elf on the Shelf: A Christmas Tradition gift set, with a North Pole pixie-elf (available with light skin or dark skin and dark eyes, as pictured), a hardbound children's book and a keepsake box. Launch date: October 15, 2009.
— Owner Diana Nelson of Kazoo & Co. in Denver told TDmonthly in fall 2009 that her store sells about 36 Elf on the Shelf sets per month. 6/3/2009 (MSRP: $29.95; Age: 2 to 12)



---
---


Copyright © 2020 TDmonthly®, a division of TOYDIRECTORY.com®, Inc.