January 24, 2022

March 2010 | Vol. IX - No. 3

---
TIA President Predicts Surge of Creativity in Toys
Fewer Recalls and a Recovering Economy Mean Toys are Back
The fourth quarter of 2009 took the toy industry by surprise as customers swept clean the shelves of toy stores across the nation. The lead-paint and safety scares of 2007 had mostly faded from memory, and even recession fears began to recede, spurring a new interest in toys during the holiday season.

That momentum carried through to this year's Toy Fair, Carter Keithley, president of the Toy Industry Association, which sponsors the trade show, told TDmonthly Magazine. Listen to Keithley's full remarks in the TDmonthly video below:


Get the Flash Player to see this video.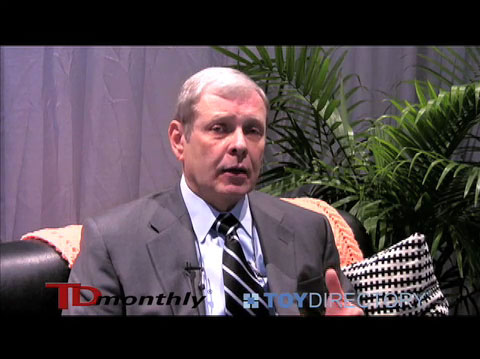 "Toy Fair 2010 was a spectacular hit for us," he continued. "People seem to feel as if business is back."

Toy recalls are down 75 percent from last year according to the CPSC, he said. He attributes the change to the success of the new toy testing procedures. TIA now offers a toy safety certification program to help toy manufacturers navigate safety requirements and bestows a seal on those products that meet the standards.

Keithley believes these changes will reinvigorate the toy industry in 2010.

"Because of the new optimism, the new courage that people have to take a little additional risk again ... we will see that kind of creativity employed in toys once again," he concluded. "And that, in fact, is what over history has really driven toy industry prosperity, and that is creativity."
---
---


Copyright © 2022 TDmonthly®, a division of TOYDIRECTORY.com®, Inc.