September 21, 2020

April 2010 | Vol. IX - No. 4


April Staff Picks
Blocks Connect and Dolls Show Off Contemporary Angles
This month in TDmonthly Magazine's Staff Picks — new toys we're suggesting for specialty stores — brinca dada gives the dollhouse family modern appeal, used crayons find a second life, and classic wooden blocks adopt a unique attraction in a line called Tegu. See all the selections below.
Teifoc Brick and Mortar Construction Sets by EITECH AMERICA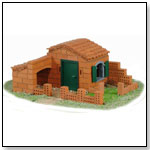 Teifoc allows kids to build with real bricks made from high-quality materials. The mortar is made from a mixture of fine sand and a corn-extract, easy to create by just adding water. Teifoc offers many sets that include all materials needed to build housing structures. The bricks are reusable after immersion in water for a few hours. After the cement is dissolved, the bricks are easy to clean with fresh water. Launch date: June 2010 (U.S.). 3/4/2010



Modern Family by brinca dada LLC

This family set is designed for the Emerson House by brinca dada. The Modern Family is sleek, minimalist, and striking; the dolls' beauty is only matched by their equisite functionality. Not only are they posable and fully articulated, the dolls' biceps and calves flex realistically. The Modern Family turns playtime into an art. 3/2/2010 (Age: 3 to 8)



RoomMates Woodland Animals Wall Stickers by ROOMMATES

Each pack contains friendly squirrels, cheerful rabbits, a curious deer, birds, flowers, trees, and more. With bright and colorful hues and patterns on each design, one can create their own woodland scene on the wall. Since these can be removed and reapplied, multiple configurations are possible. 2/26/2010 (MSRP: $13.49)



Deglingos Bath Ducky - Ronronos the Cat by GEARED FOR IMAGINATION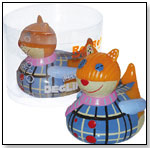 This version of Ronronos has all the style and personality of the plush Deglingos pal formed into a sleek rubber ducky for bathtime. Launch date: 2010. 3/3/2010



Talkatoo by ANN WILLIAMS GROUP LLC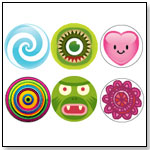 With talkatoo™ parents can share a little love with their kids whenever they're apart and wherever they go. Talkatoo™ voice recordable pendants let kids and their parents record and share sweet notes, helpful reminders or encouraging words so they can feel more connected when they're not together. They come with six different fun designs — some for boys, some for girls and even some for moms. They can be worn as a necklace or clipped to a backpack, lunchbox, belt loop, etc. Launch date: May 31, 2010. 3/10/2010 (MSRP: $16.99; Age: 3 and Up)



Solar Pet Rock by DESK PETS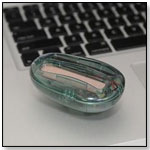 SOLAR PET ROCK by Desk Pets is the rocking robot that responds to light. The more light it gets, the more it rocks. Four different colors rock in four different ways. The Solar Pet Rock uses 100-percent green energy for power. Batteries never need to be replaced. Launch date: August 29, 2009. 3/10/2010 (MSRP: $9.99; Age: 8 and Up)



Crazy Recycled Crayons by INTERNATIONAL ARRIVALS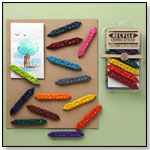 Crazy Crayons are made from 100-percent recycled crayons. Crazy Crayons and packaging are made in the USA with 100-percent non-toxic materials. When individuals are finished using them, they can send them back to the company to be made into new crayons. Launch date: February 15, 2010. 3/10/2010 (MSRP: $11.95; Age: 4 and Up)



My Explorer Adventure Set by ArtrevelationsKids.com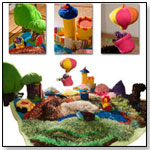 Bright, fabric-covered, build and play mat for playing fun adventures. Children can invent many of their own adventures using the adventure-themed elements on the mat. Includes a map, Leo along with his treehouse and yellow convertible, Fishing pole with velcro hook, Trees and flower bushes, Wishing Well, Rainbow Rock, and Purple Mountain, Troll and Troll Bridge, Hot Air Balloon, Sticky Tape, Chocolate Tree, Castle and Castle Draw Bridge. 3/8/2010



Magnetic Wooden Blocks - Starter Set by TEGU INC.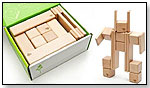 This starter set of 26 Tegu blocks includes cubes, long planks and short planks in a natural finish. The blocks are made of European Beech and contain small, embedded magnets that allow the blocks to stick together and be fashioned in a variety of ways not possible with traditional blocks.
Awards: 2010 Oppenheim Toy Portfolio Best Toy Award, Gold Seal.
— In a February 2015 survey, Terry Myers, owner of Kaleidoscope Toys in Round Rock, Texas, told TDmonthly that puzzles from Melissa & Doug are her store's best-selling wooden toys. 3/12/2010 (MSRP: $50.00; Age: 3 and Up)



Wild Creations™ Science & Nature™ - Shuffling Penguin by WILD CREATIONS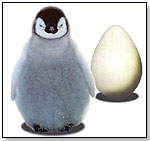 This Emperor Penguin chick moves according to the shake of the egg, which functions as a remote control. The user simply shakes the egg up, down, left or right to make the penguin move forward, backward or to either side. It requires four AG13 batteries (included). Launch date: June 2010. 3/12/2010 (MSRP: $16.95)



Knit Knacks Zoo Animals by BEBA BEAN INC.

Beba Bean's latest line of modern, clean and lovable animals. The adorable baby animals features an internal rattle. Animals include elephants Sami & Alex, giraffes Lenny & Moe, bears Franki & Billi, and lions Fred & Ted. 3/25/2010 (Age: 3 and Up)



Teach & Play Tiles by MAPLE LANDMARK WOODCRAFT CO.


There are four different Teach & Play Tiles set for the beginning learner. Set 1 has shapes and colors, set 2 includes animals and vegetables, set 3 makes story telling fun with buildings and vehicles, and set 4 reinforces counting skills with numbers and fractions. Each set comes with 12 tiles, printed on both sides with non-toxic inks. The tiles measure 2.25" wide, 3.5" tall and a slight 1/8" thick. Sets come with a cloth storage pouch and suggestions for play. Each set can be used for rudimentary learning at first and then grow with the child in expanding activities. The tiles may be used for matching and sorting skills, comparing and contrasting, categorization, story telling and math practice. Launch date: Summer 2010. 3/19/2010 (MSRP: $12.50; Age: 2 to 5)



---
---


Copyright © 2020 TDmonthly®, a division of TOYDIRECTORY.com®, Inc.