September 21, 2021

December 2010 | Vol. IX - No. 12

---
Holiday Preview: Furniture & Décor
Wallables Bring the Jungle to Toddlers' Rooms
Kids can give their rooms decorative flair with eco-friendly Wallables in cute jungle and fun licensed themes. And parents can easily assemble multi-purpose modular tables from Connect 2 Play for use around the house. See TDmonthly's Holiday Preview of Furniture and Décor below.

For products that interest you, click "Add to my Inquiry Basket" to request a catalog or ask questions of the manufacturer.
Wallables 3D Wall Decor - Ellie the Elephant by WALLABLES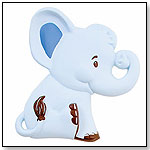 Wallables are three-dimensional wall decor. Made from a revolutionary eco-friendly soy-based foam material, Wallables are designed to be safe and lightweight. They are easy to attach to any flat surface with the Velcro system and are designed to be put up and taken off the wall over and over. Eva Burkley, Vice President of Wallables, told TDmonthly, "The unique, intricate three-dimensional sculpting is new and has never been seen in the wall-décor market." (

Watch Video) 4/28/2010 (MSRP: $21.99; Age: 3 and Up)



Duke the Floppy Eared Dog, Plush Bed Frame by THE INCREDIBEDS LLC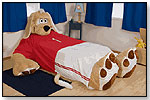 • 100-percent washable and dry-able plush bed frames engineered to fit standard washing machine and dryer
• Luxuriously soft plush hypoallergenic fabric with removable hypoallergenic poly-fill stuffed pillows
• Eyes and hair pieces are removable, via hook and loop fastener, for additional items to dress them up or give them a new makeover
• Bed frames can be transformed into a safe transition bed by purchasing the additional zipper bumper sheet, which has built-in foam bumpers to prevent roll-outs
• Each frame fits a standard twin or twin XL mattress set
• Mattress and box-spring sold separately
• Custom-fitted sheets, BEDJAMMIES, are tailored to resemble kids pajamas or clothes
• Solid color flat sheet and pillow case set match the colors and prints of the Bedjammies 4/28/2010 (MSRP: $379.00; Age: 2 and Up)



Name Puzzle Stool - Flip Back by HOLLOW WOODWORKS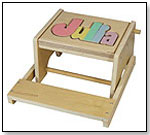 The Name Puzzle Stool can be personalized with child's name and has a back that flips down so child can use it as a step stool. Launch date: April 2010. 4/14/2010 (MSRP: $69.99; Age: 0 to 10)



Lava Lamp by SCHYLLING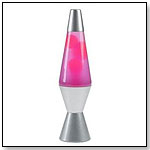 This retro classic measures 14.5".
— Michael McCollum, owner of Learning Express in Hoover, Ala., brought in Schylling's lava lamps on a whim and has sold 28 since January, he told TDmonthly in April 2010. "They've been a pretty good hit," he said. 4/15/2010 (MSRP: $20.00; Age: 3 and Up)



Fandangling by STILL DREAMING LLC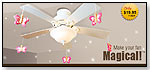 This product enhances the enjoyment of the ceiling fan for the whole family. It is not just a plush toy, but designed and weighted precisely not to disturb the fan's balance and performance. Fandangling is lightweight and easily attachable with velcro adhesive. It comes available in a variety of kits made with young children and teenagers in mind. Launch date: January 2010. (

Watch Video) 3/26/2010 (MSRP: $19.95; Age: All Ages)



Pico Animal Pillows by AREAWARE



An animal menagerie, made from organic cotton and soy inks. These petite pillows or playthings are based on Victorian designs, and feature such animals as giraffes, pigs, gorillas, bunnies, owls, ostriches, zebras, and dogs. 3/22/2010



Literacy Couch by JONTI-CRAFT INC.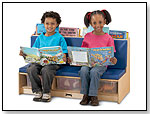 This small reading couch for kids comes with red or blue cushions and includes storage with tubs underneath the seating and slots to hold books along the back. The bench is 11" high and the couch is 18.5" wide, 42" long and 23.5" high. Launch date: February 2010. 3/16/2010 (MSRP: $397.40)



Vintage Farm Animal Wall Cards by CHILDREN INSPIRE DESIGN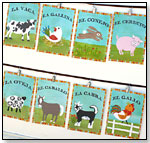 These set of eight adorable vintage farm animal cards are the latest addition to Children Inspire Design's collection. Each set includes a pig, cow, horse, hen, rooster, bunny, goat and sheep. Cards are available in English, Chinese, French, German, Italian, Spanish or Swedish. Available in 5x7 size. 1/22/2010



Pajama Pillow by VERMONT TEDDY BEAR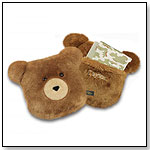 Handmade using the same soft fur that's used to make the company's world-famous bears, the Pajama Pillow is designed to be soft, cute and cuddly. The Pajama Pillow is a great place for kids to tuck their PJs so they always know where to find them at bedtime, and makes a great bed decoration by day. "Vermont Teddy Bear Pajama Pillow is handcrafted in Vermont and Guaranteed for Life. It can be personalized up to 12 characters," Storm Tussey, Retail Marketing Coordinator, Vermont Teddy Bear Company, told TDmonthly. Launch date: 2010. (

Watch Video) 1/14/2010 (MSRP: $39.95; Age: 1 and Up)



TykeLight RoomMate by MOBI Technologies, Inc.



This multi-color table lamp features heat-free LED illumination, red, green, blue or rainbow mode, and a 15-minute timer to fade off and not disturb sleep. Launch date: November 2009. 11/2/2009 (MSRP: $29.99)



---
---


Copyright © 2021 TDmonthly®, a division of TOYDIRECTORY.com®, Inc.