May 10, 2021

August 2010 | Vol. IX - No. 8

---
Watch Toy Videos of the Day (8/23/10 - 8/30/10)
Watch videos from Week 1 (8/1/10 - 8/6/10)
Watch videos from Week 2 (8/9/10 - 8/13/10)
Watch videos from Week 3 (8/16/10 - 8/20/10)

We want you to see the toys we see, so you can determine if they're right for your store! Check this space every weekday to see brief video clips of new and specialty products.
Hero Factory: Breez by LEGO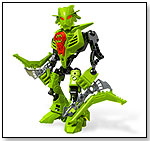 This set includes 19 pieces for building this member of the Lego Hero Factory Alpha Team. The finished figure stands 6" tall and comes equipped with a removable hero core, high-tech air armor, a camera helmet and a communications headset. (

Watch Video) 8/24/2010 (MSRP: $9.99; Age: 6 to 16)



Morphibians Shark by KID GALAXY INC.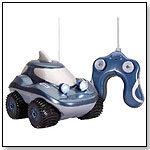 This four-wheel drive, remote-controlled vehicle can be navigated over land and on water. It has working headlights and requires two AA batteries. The controller takes an additional two AAA batteries (not included).
— Grafton Stine from Toys on the Square in Hummelstown, Pa., told TDmonthly in a Summer 2011 survey that R/C vehicles from Kid Galaxy were their best-selling electronic toy.
— In a November 2011 survey, Elmer Carranza, assistant manager of Doodlehopper 4 Kids in Falls Church, Va., told TDmonthly that "The Morphibians are great. They can run through dirt, grass, puddle of water and look like sharks and frogs. We sell about 6-8 in a month."
— As of August 2010, this product had 3.5 out of 5 stars from 40 reviews on Amazon.com. Parents liked that it is versatile and easy to use, but some complained that it required two types of batteries. (

Watch Video) 7/29/2010 (MSRP: $29.99)



HEXBUG Nano Micro Robotic Creatures by INNOVATION FIRST LABS, INC.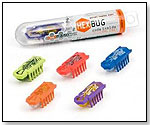 This small, 12-legged microrobotic creature is battery powered and designed to behave just like a real bug. It moves very quickly and can even flip over by itself. Five colors are available in the Newton Gravity Series. Awards: Parent's Choice Award 2010. Launch date: Fall 2009.
— Chris Lowe, owner of Bean Head Toys in Sandy Springs, Ga., told TDmonthly in a Summer 2011 survey that she sells between 20-30 items from the HEXBUGS line each month.
— Christine Osborne, co-owner of Wonder Works in Charleston, S.C., has a Hexbug Nano Habitat set up in the store. They've sold ''thousands,'' she said; she couldn't even guess at an exact number.
― "Hexbugs are doing very well," said Jenny Bramhall, owner of Dandelion Toys in Fort Collins, Colo., in summer 2010. Fifteen percent of 40 retailers polled in June 2010 said Hexbugs are their best-selling electronic item.
— Hexbugs were great sellers at Figpickels Toy Emporium in Coeur d'Alene, Idaho in Aug. 2010. "They fill the affordable techno/RC need - grab and go," said owner Brett Sommer.
AWARDS: 2010 TDmonthly Top Seller (

Watch Video) 11/9/2009 (MSRP: $9.99)



Build-a-Bear Craftshop by MICHAELS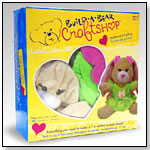 This kit allows children to customize a plush animal through painting, stitching and embellishing. The kits are designed to be interchangeable and come ready-to-assemble with simple instructions. Embroidery floss, stuffing, a safety needle and a complete outfit are included. (

Watch Video) 8/16/2010



Robots by KINGFISHER BOOKS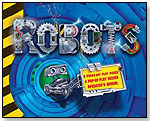 This 42-page book lets kids build robots for several activities. Children can explore volcanoes, space and the human body, using the included guide to learn about each scene. (

Watch Video) 8/16/2010 (Age: 3 and Up)



Magic School Bus Series – The Journey into the Human Body by THE YOUNG SCIENTISTS CLUB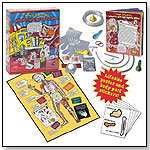 Ms. Frizzle and her students take Young Scientists on a wild ride into the human body with these breathtaking experiments. Young Scientists bend bones, make joints, map taste buds, expand lungs, build a stethoscope, measure lung capacities and heart rates, perform the iodine starch test, spin glitter, simulate synovial fluid, create a human body poster, and much, much more. This exciting kit includes a life-size poster with 8 sheets of body part stickers. "This is a true hands-on learning experience in that children make everything themselves. … They are also building a life-size human poster [that] will be a dazzling addition to any child's room," President Esther Novis of The Young Scientists Club told TDmonthly. This product received the National Parenting Center Seal of Approval and an iParenting Media Award, as well as a 2007 Parents' Choice Recommended Award. Launch date: January 1, 2007.

Past videos: Toy Fair 2007 (

Watch Video) 1/11/2007 (MSRP: $19.99; Age: 5 and Up)



---
---


Copyright © 2021 TDmonthly®, a division of TOYDIRECTORY.com®, Inc.