May 13, 2021

October 2010 | Vol. IX - No. 10

---
October Staff Picks
Cute Plush and Cooking Kits Make For Halloween Fun
Aurora World Inc. adds a Halloween twist to its much-loved YooHoo & Friends line, and O.B. Designs rolls out a whimsical plush carryall. Meanwhile, Curious Chef and Fashion Angels get creative in the kitchen with cookie cutters and a miniature chocolate workshop. See more October picks below:
Tip of the Iceberg by PIGGY PAINT LLC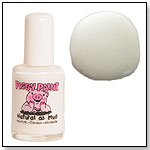 Piggy Paint is a natural, eco-friendly nail polish designed for fancy girls. Its non-toxic, hypoallergenic formula makes it safe to use. Piggy Paint dries to a hard, durable finish that can easily be removed with our eco-friendly, low odor Piggy Paint nail polish remover. Tip of the Iceberg is a brilliant white designed to supplement the perfect French manicure.
Awards: 2009 Safbaby Excellence Award. 9/1/2010 (MSRP: $8.99; Age: 0 and Up)



Remote-Control Machines by THAMES & KOSMOS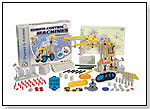 The Remote-Control Machines kit uses a unique six-button infrared unit, complete with touch sensors that simultaneously control three different motors. In addition to forming the 10 suggested models — including a car, crane, plow and robotic arm — the motors can be combined to make complex machines in numerous creative configurations. The kit contains three motors, remote control unit, battery holder, 182 building pieces and a 48-page, full-color manual.
— Barston's Child's Play in Baltimore, Md., ordered Thames & Kosmos science kits at ASTRA 2010, Owner Barbara Fineblum told TDmonthly in June 2010.

Where to buy:
SOUTH 5/20/2010 (MSRP: $69.99; Age: 8 and Up)



Gotta Love Me™ 11" Everyday Critters by FIESTA

The "Gotta Love Me" plush characters from Fiesta include the Everyday Critters: Puddles the frog, Sunshine the bear, Rascal the puppy, and Whiskers the cat. This plush line also features Jungle animals including Leo the lion, Mimi the monkey, and Peanuts the elephant. Each has an embroidered heart and endearing "Gotta Love Me" message. (

Watch Video) 8/26/2010 (MSRP: $11.00; Age: 3 and Up)



My Chocolate Boutique Chocolate Workshop by FASHION ANGELS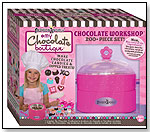 Girls can become chocolatiers with the My Chocolate Boutique Chocolate Workshop. This kit has over 200 pieces for young ladies to design, mold and make their own chocolates for themselves and to share with friends and family. The workshop includes a battery operated melting machine that doesn't overheat, so there's no risk for kids to burn themselves or the chocolate. Girls can also use the foil wrappers, boxes and stickers to create customized packaging for their hand made treats. This kit does not include any chocolate or candy, so parents can control what ingredients their kids use. The kit includes a chocolate melting machine, a metal melting bowl, a mixing spoon, a decorating tool and brush, over 50 molds, 25 foil wrappers, 50 candy cups, 25 clear candy wrappers, two gift boxes, over 100 decorative labels, six decorative doilies, and an instruction and design guide. 9/3/2010 (MSRP: $24.99; Age: 8 and Up)



YooHoo & Friends Halloween by AURORA WORLD INC.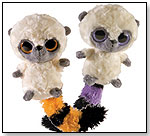 These 5" bean-filled plush toys feature orange or dark purple color themes, and make sounds when squeezed. 7/12/2010 (MSRP: $6.99)



Round 2 AMT Cadet Series - Star Trek U.S.S. Enterprise NCC-1701-C 1/2500 scale Star Trek snap-together plastic model kit