April 23, 2021

October 2010 | Vol. IX - No. 10

---
Watch Toy Videos of the Day (10/11/10 - 10/15/10)
Watch videos from Week 1 (10/1/10 - 10/8/10)
Watch videos from Week 3 (10/18/10 - 10/22/10)
Watch videos from Week 4 (10/25/10 - 10/29/10)

We want you to see the toys we see, so you can determine if they're right for your store! Check this space every weekday to see brief video clips of new and specialty products. In the spotlight today? A game of cards, chips and points.
Golden Gate by BLUE ORANGE GAMES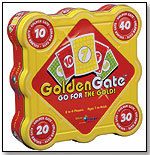 Cards are played in sequence, progressing up or down. A player sets down cards in number order. A yellow card means to take a chip out of the Golden Gate. But then, there's some skill involved: Can a player place them at the right times to get the best chips? Or will the opportunity pass? Getting stuck with red cards means a loss of chips. "Golden Gate is an exciting card game in which you combine a little bit of luck with the right plays to start piling up your points. It's a fast, friendly showdown for the gold with the fine craftsmanship and colorful designs you've come to expect from Blue Orange Games," Bert Devort, Sales Department, Blue Orange Games, told TDmonthly. Launch date: February 14, 2010. (

Watch Video) 2/4/2010 (MSRP: $19.99; Age: 7 and Up)



USB Missile Launcher by DREAM CHEEKY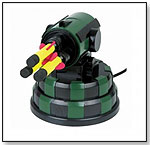 Who wouldn't be amused by the prospect of nailing some unsuspecting coworkers with foam missiles from time to time? This USB gadget can be strategically placed anywhere within 3' of your computer and effectively staves off your most unwanted company. It shoots three foam missiles as far as 15' in any direction and can be controlled easily by your mouse or keyboard. Looking for something more powerful? Try the upgraded version, OIC Storm Missile Launcher. (

Watch Video) 8/26/2010 (MSRP: $35.00; Age: 14 and Up)



Technics Building Blocks Basic Vehicle Pack by HABA USA/HABERMAASS CORP.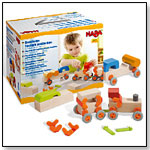 These building blocks move into action with wheels and ball tracks. The 26-piece Basic Vehicle Pack includes blocks, clutches and clamps, and is designed to teach motor skills and basic physics principles. An instruction booklet is included. (

Watch Video) 9/29/2010 (MSRP: $69.99; Age: 3 and Up)



Pancreas by I HEART GUTS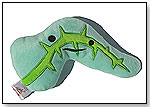 The pancreas produces digestive enzymes so you can eat, but it is best known for making the hormone insulin, which processes glucose and sugar from the bloodstream. Isn¹t that sweet? Launch date: February 2008. (

Watch Video) 4/21/2008 (MSRP: $18.00; Age: 3 and Up)



Lohasrus Picnic Table by ODM PRODUCTS LTD.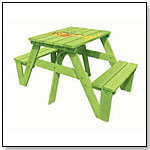 Made of fir wood, this table can be used indoors or outdoors. It features a non-toxic green painted finish, silk-screened with the image of a giraffe. This product meets ASTM F963-07 safety standards, and is eco-friendly. (

Watch Video) 8/13/2010 (MSRP: $80.00; Age: 3 to 6)



---
---


Copyright © 2021 TDmonthly®, a division of TOYDIRECTORY.com®, Inc.